BTS House Of BTS Mini Figure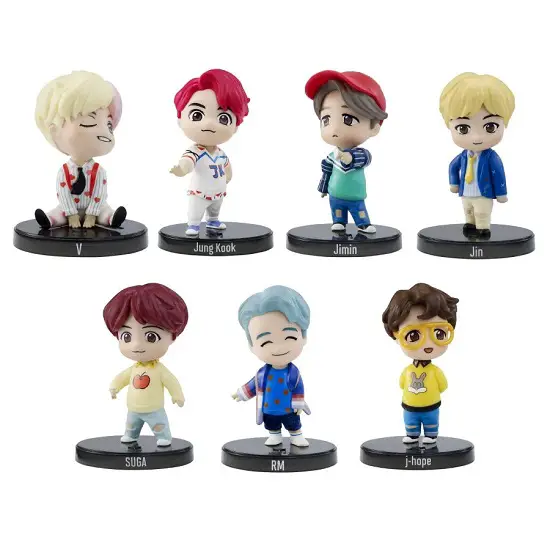 This BTS mini figure is another item from Mattel after the dolls depicting the members of BTS including Jungkook, RM, Jin, Jimin, V, J-Hope and Suga. The figures were inspired by the outfits from the Idol music video. Each of them represents one of the members standing on a round black stand with his name on it. The BTS figure is around 3 inches tall and comes in a black box with a transparent window in a shape of heart. That means you don't have to open it if you want to leave it like this and put on a display on your shelf. This BTS figure is one of many items that BTS prepared for their first pop-up store House Of BTS. With each new week bringing us some new stuff so we should be satisfied.
The House Of BTS pop-up store opened on October 18, 2019 and operated until January 5, 2020 for a total number of 80 days. You could visit it if you happened to be at the Gangnam-gu in Seoul. A similar stores also showed up in other cities including Tokyo, Osaka and Fukuoka in Japan. These were opened for a shorter period of time - from November 23 to December 29, 2019. Aside from the BTS mini figure almost 200 other wonderful pieces of merchandise were available at the location including fashion (hoodies, sweatshirts, jackets and T-shirts), cartoon character collectibles (mugs, paintings, masking tapes, notebooks, plush dolls, luggage tags, memo pads and Christmas-related items), Idol song related goods (chocolates, Mattel dolls, notebooks), objects related to Fake Love song (candles, diffusers, room sprays) and many other like tumblers, keyrings, character pens, hot packs that will be perfect for winter, mirrors, purses, calendars, stickers and even nail clippers. You could find there even some electronics related items like airpod and smartphone cases. This BTS figure is not the only cool product you can get. Thankfully you didn't have to visit the store personally to buy the collectibles. You can easily get them online from the third party sellers on many e-commerce websites for a reasonably affordable prices.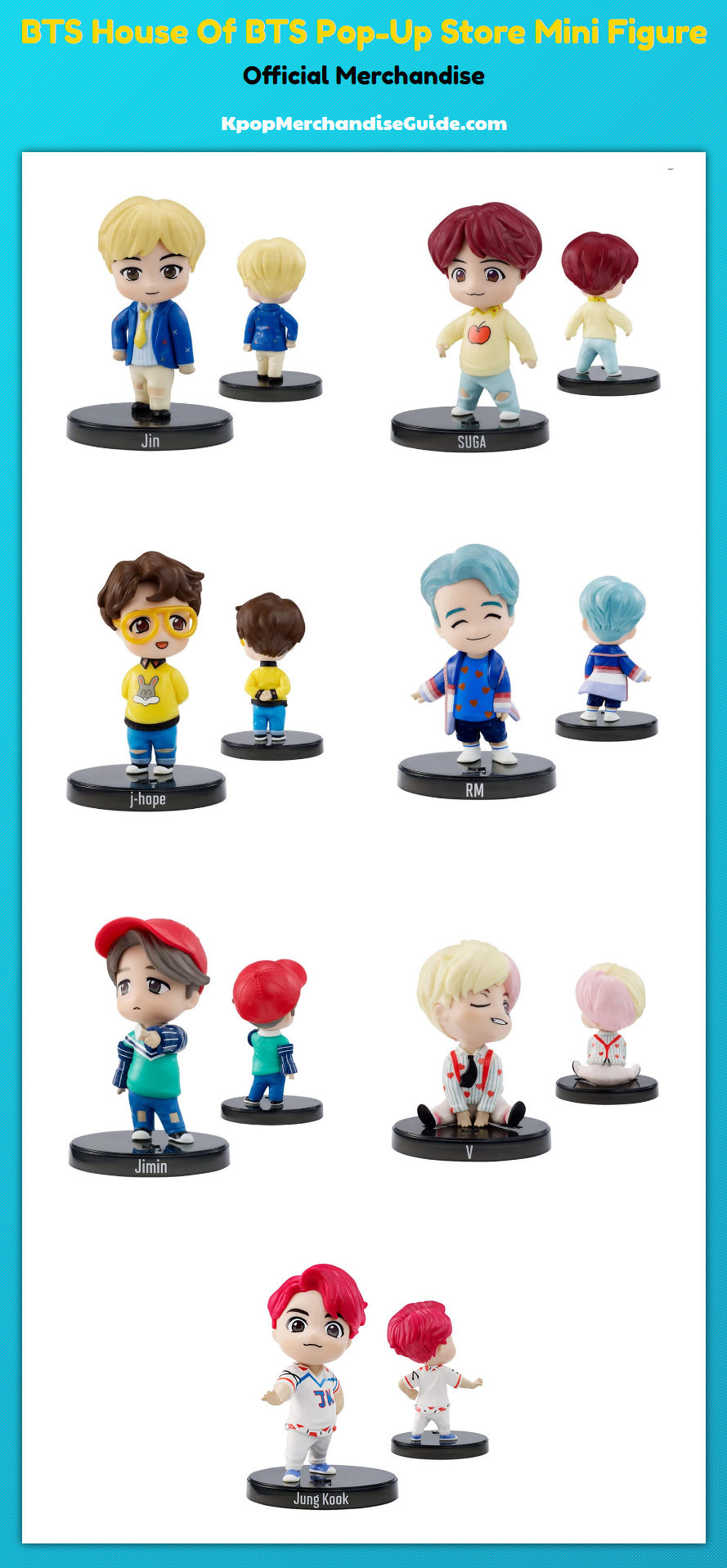 While the ground floor was all about the goods, the other offered many other interactive attractions for the fans who wanted to somehow become a part of the world of BTS. On other floors you could find an interactive touchpad on the walls related to the DNA music video or a piano from the MV for Boy With Luv. It was indeed a great experience to visit the pop-up store.
If you like this BTS figure you can get it on Ebay from a very trustworthy seller. It costs $35.14 which is a very good price for such a high quality item. It will certainly be a perfect addition to your collection of KPop figures or collection of KPop memorabilia in general.
Available From Ebay ▼
Check It Out
Or Amazon ▼
Check It Out