BT21 Gund Plush Animal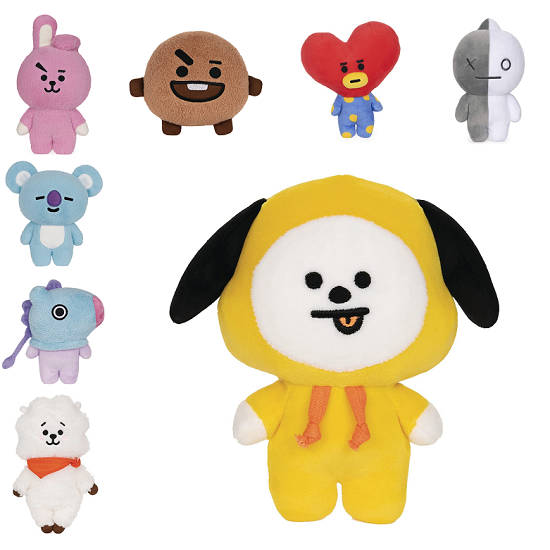 | | |
| --- | --- |
| Price | $17.99-$29.99 |
| Type | Official |
Available from Amazon ▼
Check It Out
This is the another collection from BT21. This time it's a selection of plush animals depicting the BT21 characters. There are 8 options to choose from including Koya, Shooky, RJ, Mang, Tata, Chimmy, Cooky and Van. This is the official collectible from a collaboration between Line Friends and Gund. It was released on January 3, 2020.
All available plush dolls are 7 inches tall and will be great to decorate your room with. You can put it on your couch, bed or on a shelf. This official BTS piece of merchandise will be a great addition to your KPop collection. The dimensions of the plush doll are 3.5 x 6 x 7 inches. It weights approximately 2.46 ounces.

Gund is known for other BT21 related items including pillows and plush backpack clips. You will probably like all of them.
You can get one of 8 (or more if you wish) animals for a very reasonable - considering it is the official piece of merchandise - price from Amazon. If you are a fan of BTS or BT21 characters you should definitely consider getting it.
Available from Amazon ▼
Check It Out