Verivery Merchandise
Verivery is a boy group created by Jellyfish Entertainment in 2018. They debuted on January 9, 2019 with the first EP Veri-Us and the music video for Ring Ring Ring. Immediately after the debut they released a collection of Verivery merchandise consisting of 5 items and an official light stick. Every item was limited to only 3 per buyer.
Subsequently they released collectibles for some of the events such as the first fan meeting titled Verrerdise that was held in 2020, the meeting titled Veri Univ. Festival, as well as in conjunction with the premier of the albums such as the EP Veri-Us, and the full studio album Series 'O' Round 3: Whole released in April of 2022.
1st Mini Album Veri-Us Merchandise
The collection starts with a set of 36 photo cards (54 x 86 mm) that comes in a beautiful tin case (95 x 65 x 20 mm). Next we have a strap key ring with a word "Veri" on the strap and a silver pendant. The size of the item is 100 x 25 mm and the size of the package is 180 x 60 mm. The third product is metal badge with a logo of Veri-Us extended play. The size of the badge is 28 x 26 mm. It comes in a package sized 70 x 100 mm.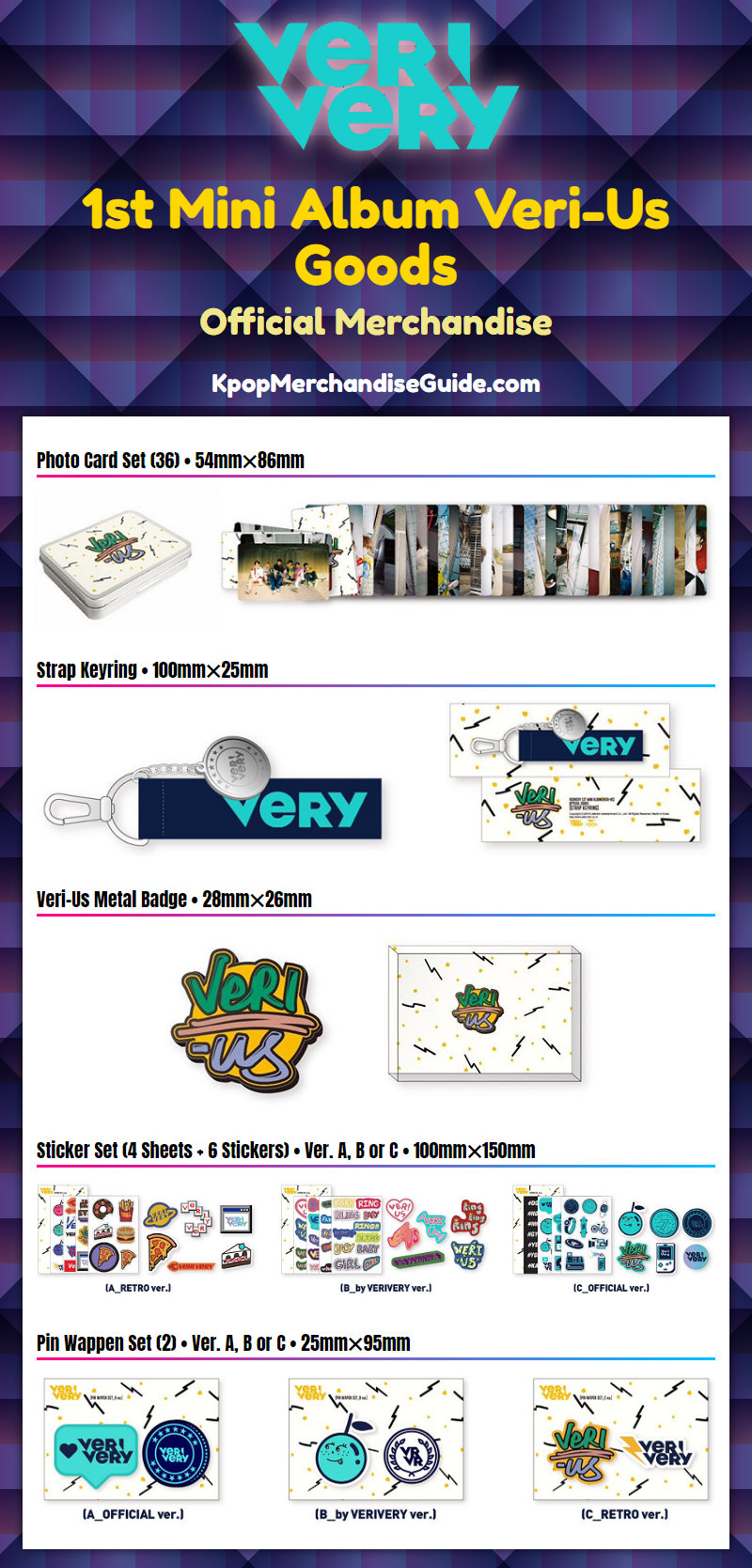 The sticker set consists of 4 sheets of paper stickers (100 x 150 mm) and 6 PVC luggage stickers. Three different options are available - A: Retro Version, B: Verivery Version and C: Official Version.
The last but not least is a pin wappen set. There are 2 different wappens in a set. You could get one of the three variants - A: Official Version, B: Verivery Version and C: Retro Version. The size of the package is 130 x 90 mm.
Verivery Official Light Stick
The official light stick of Verivery Ver. 1 was also released during the group's debut. It has a white handle and a round panel with the band's logo. It can emit a white LED light. It is made of acrylic and needs 3 LR44 batteries to operate. The size of this piece of Verivery merchandise is 215 x 113 mm and it comes in a package sized 136 x 113 mm.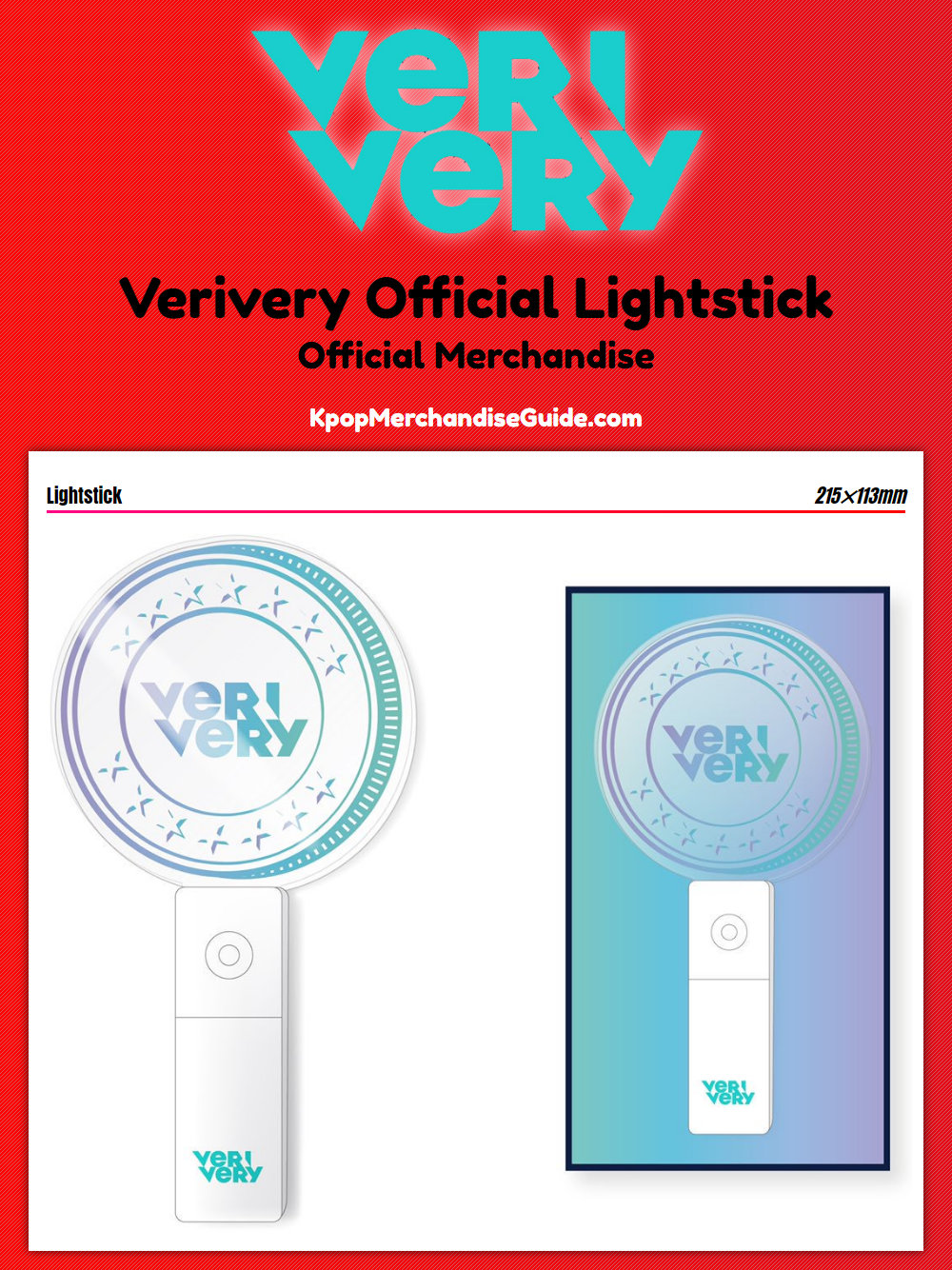 Verivery Profile
In August 2018 it was announced that a new group consisting of 7 members would be debuting - it is the next boy band from Jellyfish Entertainment after VIXX.
In September the group participated in their first show Now Verivery: Real Road Movie.
The group debuted January of 2019 with the music video for Ring Ring Ring and the mini album Veri-Us.
The group consists of Hoyoung, Dongheon, Minchan, Gyehyeon, Yongseung, Yeonho and Kangmin.
In April it was confirmed that the boys will come back with their second extended play Veri-Able.