KPop Merchandise Guide
Welcome to the world's first KPop merchandise database.
MORE ITEMS
Merchandise has become an integral part of the KPop business. Many fans are supporting their favorite artists not only by listening to their music but also by purchasing the things they release. Aside from albums that obviously everyone is aware of there are plenty of other collectibles designed to please us. As the music from South Korea is more and more recognizable worldwide the market is becoming bigger.
We offer information about a selection of the most popular KPop merchandise and apparel including albums and hoodies that we found interesting and worth of introducing to the broader audience. We tried to cover every important Korean groups and solo artists including Wanna One and Stray Kids. You can find here a big range of official and fan made items. From more expensive to very affordable.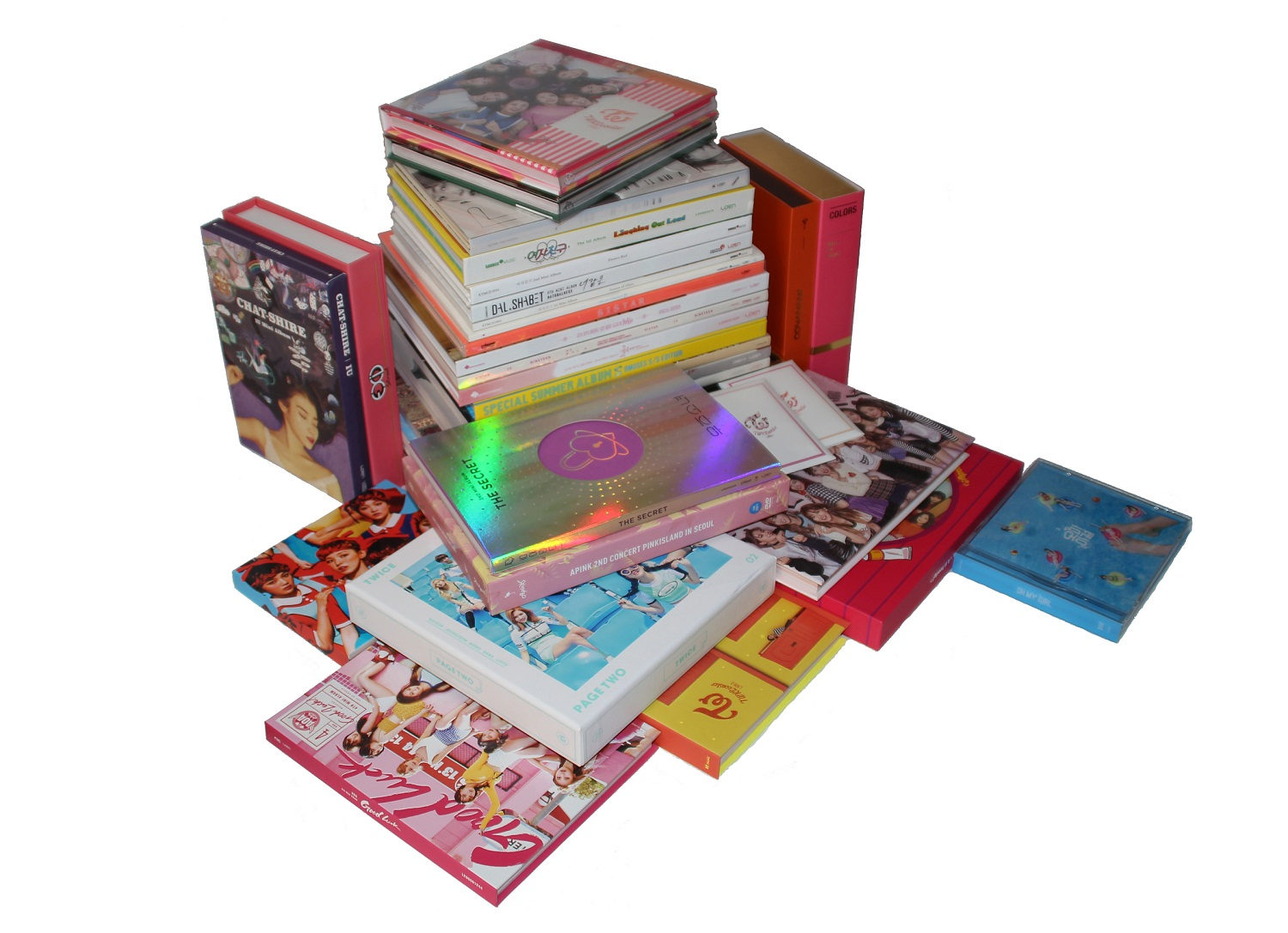 The best way to get some information is keeping in touch with official statements released by the agencies of the artists on their social networks like Facebook and Twitter. Browsing the Internet is of course crucial - you should always check the stores of the sellers you follow on Ebay and Amazon. The official shops of KPop groups are frequently updated so you should definitely add them to your bookmarks. The entertainment companies frequently come back with new merchandise collections. The most active are arguably YG Entertainment and SM Entertainment. YG always try to bring us a line related to their every big artists like Big Bang or BlackPink. SM's products are often displayed and sold at the COEX Artium complex they manage. It is located in Gangnam-gu in Seoul and is one of the main travel destinations of domestic and international fans. We should not forget about Big Hit Entertainment and the effort they make to satisfy the fans of Bangtan Boys. On their recently opened Big Hit Shop website you can easily get official items like phone cases, wrist bands and even portable powerbanks.
Affordable KPop Merchandise
Sometimes the price is the most crucial factor when choosing a new item. Collecting KPop merchandise can be very expensive if one's buying without putting too much thought into it. In some cases it is better to get something more affordable and save some money. Maybe it's even better to get many cheaper products instead of only one expensive. Everything comes to the quality. There are many unofficial things you'll be interested in even if you don't have a big budget. A set of lomo cards of the band you like are a perfect solution for such a problem. It can bring a big satisfaction without spending too much of your precious money.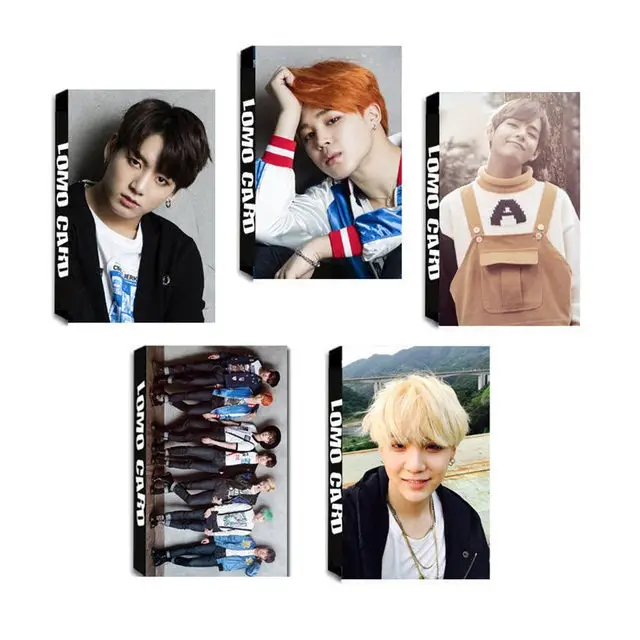 Lomo cards are the most popular and cheap merchandise. You can get 30 cards that are roughly the size of a credit card with pictures of members of your favorite group. It costs less than $5 but it's extremely desired by fans.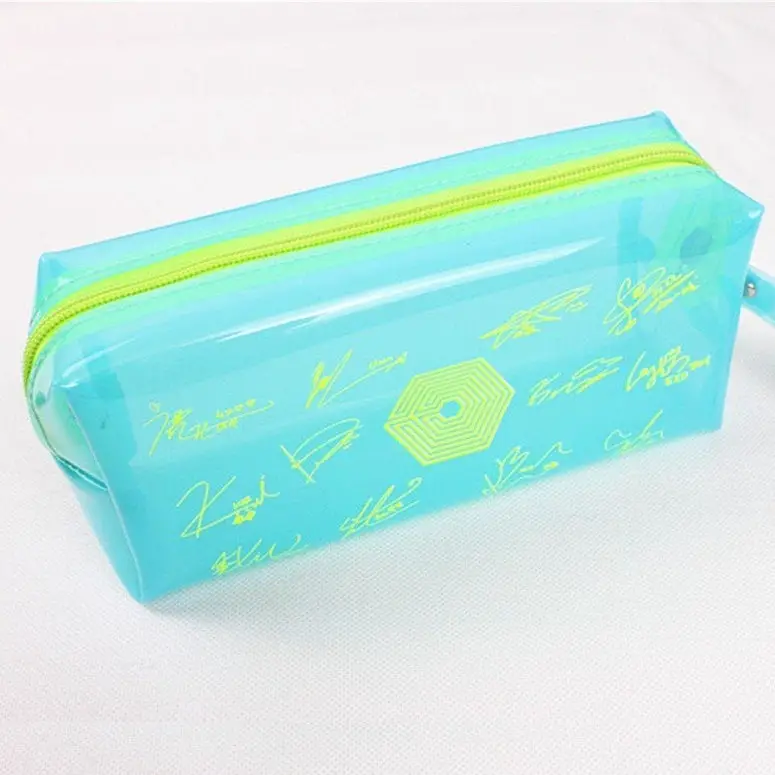 EXO maze signature pencil case is a great choice for someone that needs something for their necessities like pens, crayons and other stationery. And it can be a great gift for a friend.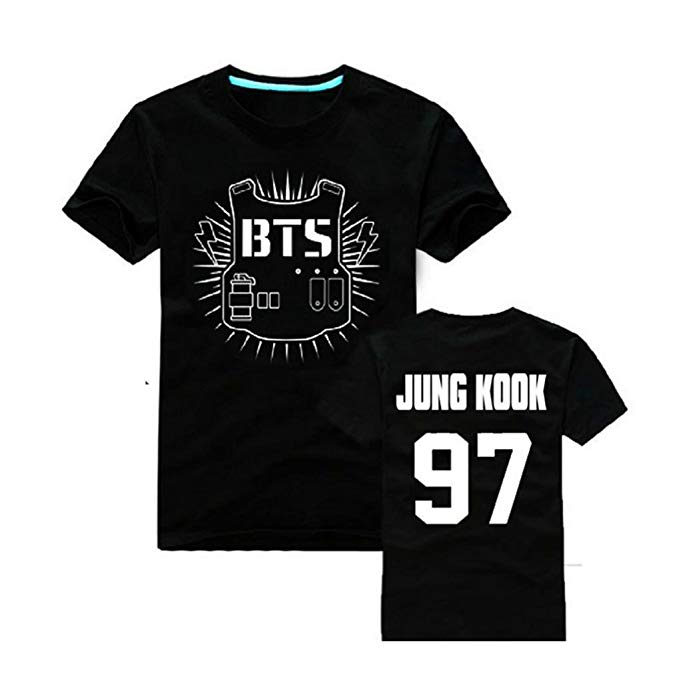 Black BTS T-shirt with a name of a one specific member and a group's logo on front. It's a fashionable made of cotton item that you will certainly like to wear.
KPop Albums
Every KPop fan that wants to start an adventure of collecting KPop merchandise should probably start with albums. And probably the adventure starts like that anyway - whether it is intentional or not. The albums are a very popular items that are purchased first when it comes to memorabilia. Variety of sizes and packaging, extras in the form of photocards and photobooks are what makes them unique and distinguishes them from CDs of artists in different parts of the world. That's what attracts us and makes us all want to have it.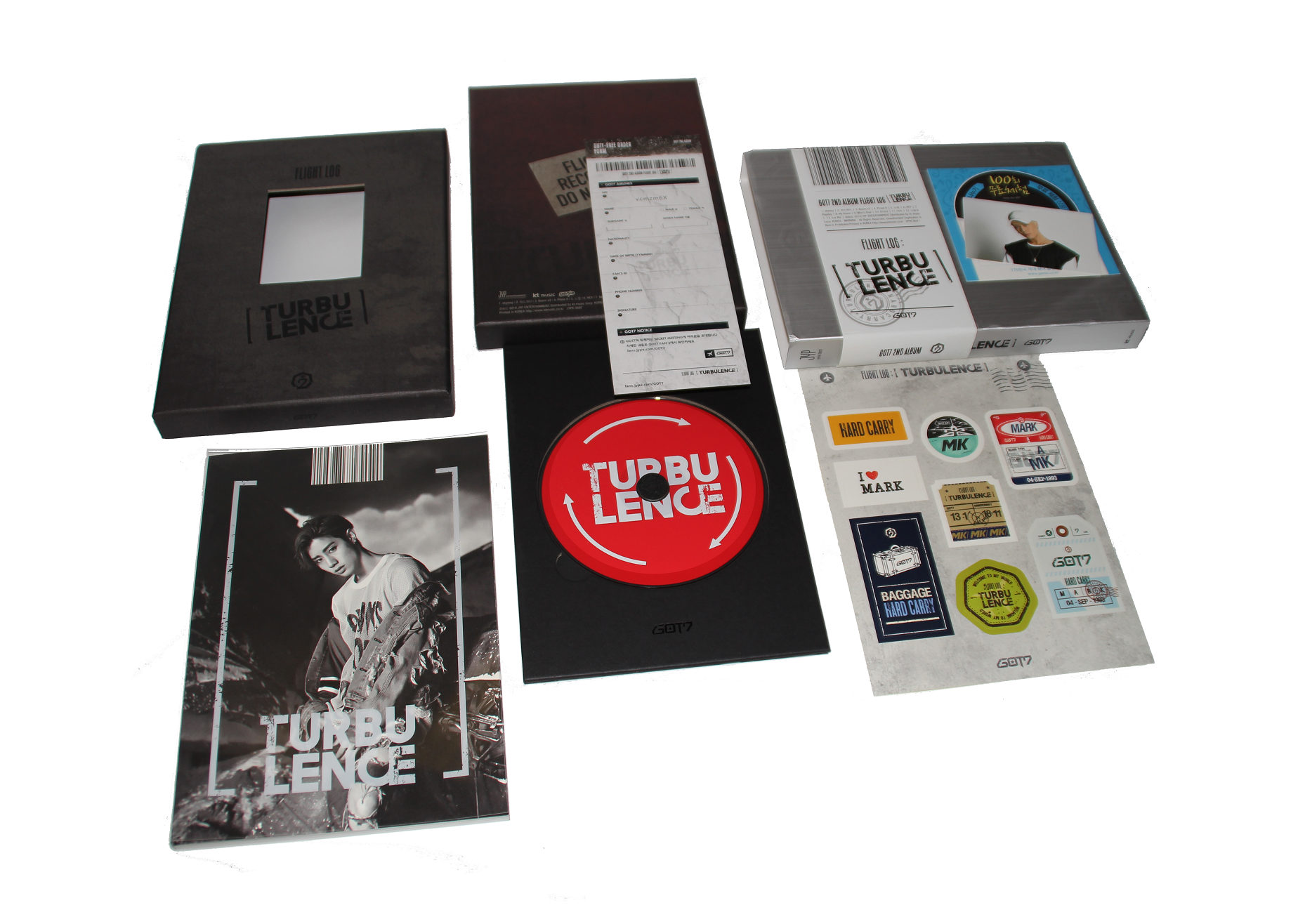 GOT7's album Flight Log: Turbulence is a perfect example of a complex product. It was released in September 2016 in 8 different versions. It consists of CD with the music, photobook, photocard, stickers and a special duty-free order form. Everything comes in a sturdy cardboard box with a silver case and a white wrapper. That's literally everything you can dream of and even more. Everything you can expect from a competent design of a South Korean entertainment company.
Concert Goods
One of the biggest part of every KPop merch collector life are concert goods. These are intended for everyone who gets the ticket for a concert of a particular group. They can be bought at a later time online if available and if the manufacturer wills to continue providing it. The example of these kind of products can be a light stick that's created especially to use it during the concert but it can be also a cool item to have in your collection. The second example is a slogan with a name of the group often with a title of the tour you're attending to. Probably every popular KPop group has them. A cheaper alternative is a slogan made by fans. It's as well made as the official and you wouldn't see any difference. The third item you shouldn't forget is a fashionable clothes. Of course with a logo of a band you're supporting. And it's the best way for example to tell others what your bias is. As in the previous case it shouldn't be difficult to find something stylish on other websites than those official.
In relation with the first concert tour Twiceland in 2017 Twice released an official collection of goods including magnetic bookmarks, key rings and paper stands. The girl group repeated this during their next three tours Candy Pop, Fantasy Park and DBZ.
The Fashion
This is one of the most important group of items to all of us. The KPop companies provide many lines of clothing. Whatever the company you're the most fond of is. Every line has its own charm and originality. It often represents the concept of a group or a currently promoted album.
However the unofficial fashion made by fans is the one that is more accessible. You can get a blouse or jacket through Ebay or some other website that sells the products online. It's a very convenient way to get what you need.