Cherry Bullet Merchandise
Cherry Bullet is a KPop group from FNC Entertainment that debuted on January 21, 2019. It is another girl band from FNC after AOA. It consists of 7 members: Yuju, Haeyoon, Bora, Jiwon, Remi, Chaerin and May. Mirae, Kokoro and Linlin departed from the group in 2019. They debuted with their first single album titled Let's Play Cherry Bullet.
The official light stick is one of the fwe Cherry Bullet merchandise that's currently available. The other are collectibles released to commemorate the premiere of their album Cherry Rush. That includes a phone case and a smart tok.
Cherry Bullet Official Light Stick "Cherry Gun LIGHT"
The group released their official light stick in April 2019. It was initially priced at 10 000 Won. You can get it on Ebay for a slightly higher price. It is made of acrylic and it looks like a gun with a logo of the group. The size of this product is 170 x 180 mm.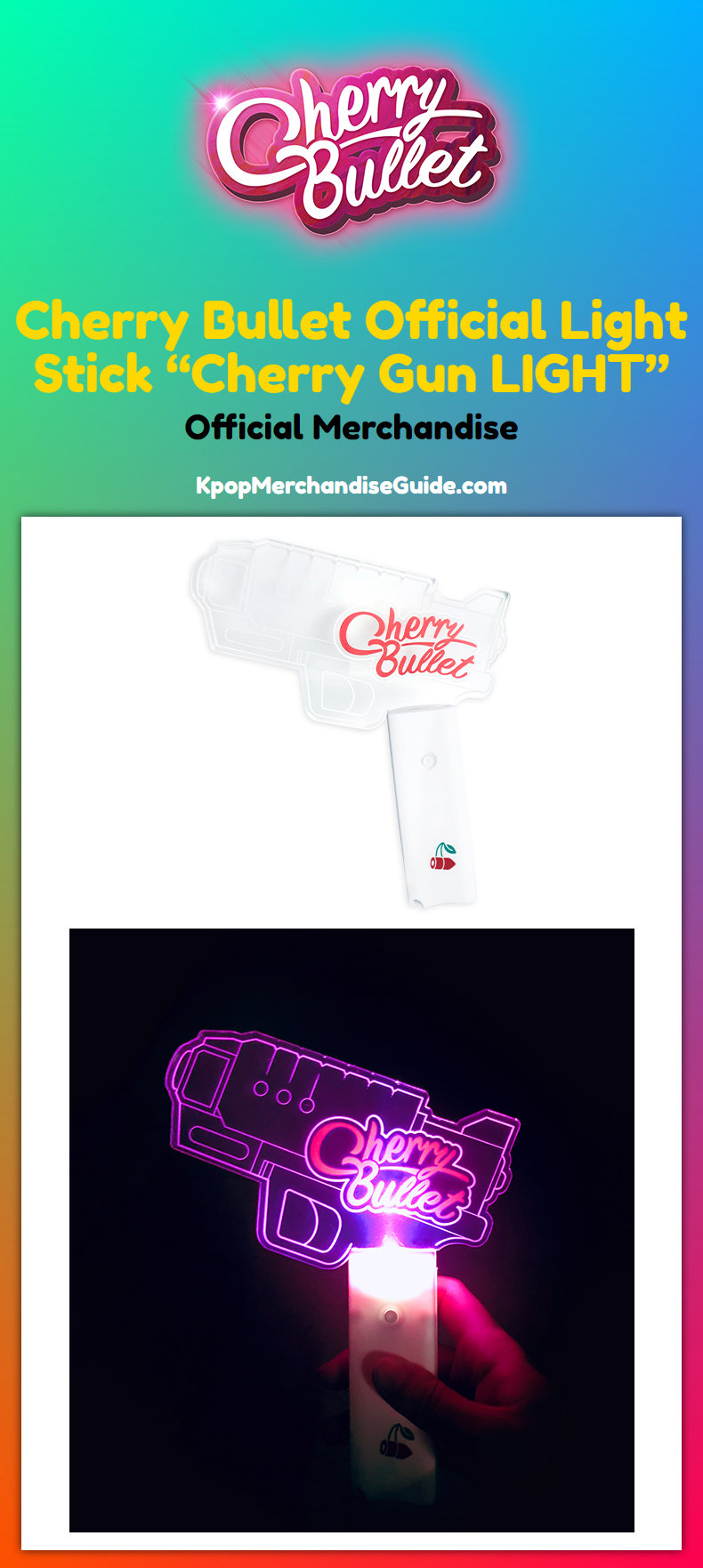 Please notice that it comes without batteries when ordered online.
Cherry Bullet Members Profile
Before the group officially debuted probably the most recognizable member was Haeyoon who participated in the survival TV show Produce 48. She failed to reach the final and did not join IZ*ONE.
Bora was a trainee under Music K Entertainment before joining FNC.
Jiwon was once a trainee under Starship Entertainment after she took part in SBS TV show K-pop Star.
The members had their own reality show titled Insider Channel Cherry Bullet that started on Mnet on November 28, 2018 and concluded on January 9, 2019.
The girls debuted in January of 2019 with their first single Let's Play Cherry Bullet. They also released a music video for the title song Q&A.