Astro Official Light Stick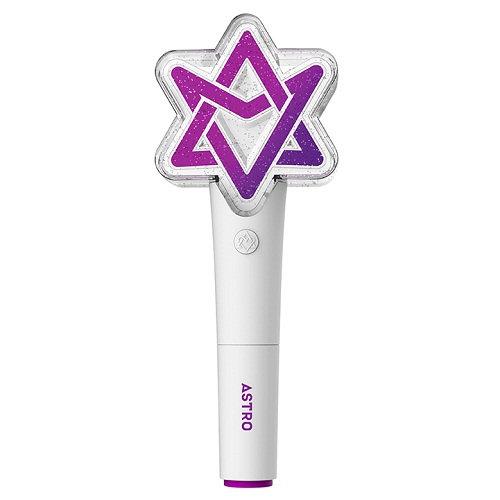 | | |
| --- | --- |
| Release Date | 15 July 2017 |
| Price | $214.00 |
| Width | Depth | Height |
| --- | --- | --- |
| 88mm | 40mm | 227mm |
| | |
| --- | --- |
| Power | AAA Alkaline Batteries 3EA |
| Content | Light Stick, Cradle With A Cover, USB Cable, Strap, User Manual |
Available From Ebay ▼
Check It Out
Astro has already released three light sticks so far including a penlight for their 2016 Mini Live Concert Thankx Aroha and 2 acrylic light sticks for the first and the second Astro Aroha Festival Fan Meeting. The group decided to release the official light stick and announced their plans on July 3, 2017. It was released on July 15. It has a white handle and a plum-violet star. What's interesting about the product is that it comes with a special cradle that can transform it into a mood light. It is an official item from Fantagio Music designed and manufactured by Copan Global.
The Astro light stick can be manipulated via a central control system to produce a various light effects at the concerts (via ISM band). It uses Bluetooth 4.1 version with the maximum range of 10m. The item was included in the collections of merchandise available during the events: The 3rd Astro Aroha Festival "Black" Fan Meeting, The 1st Astroad To Seoul Concert and The 2nd Astroad To Seoul "Star Light" Concert.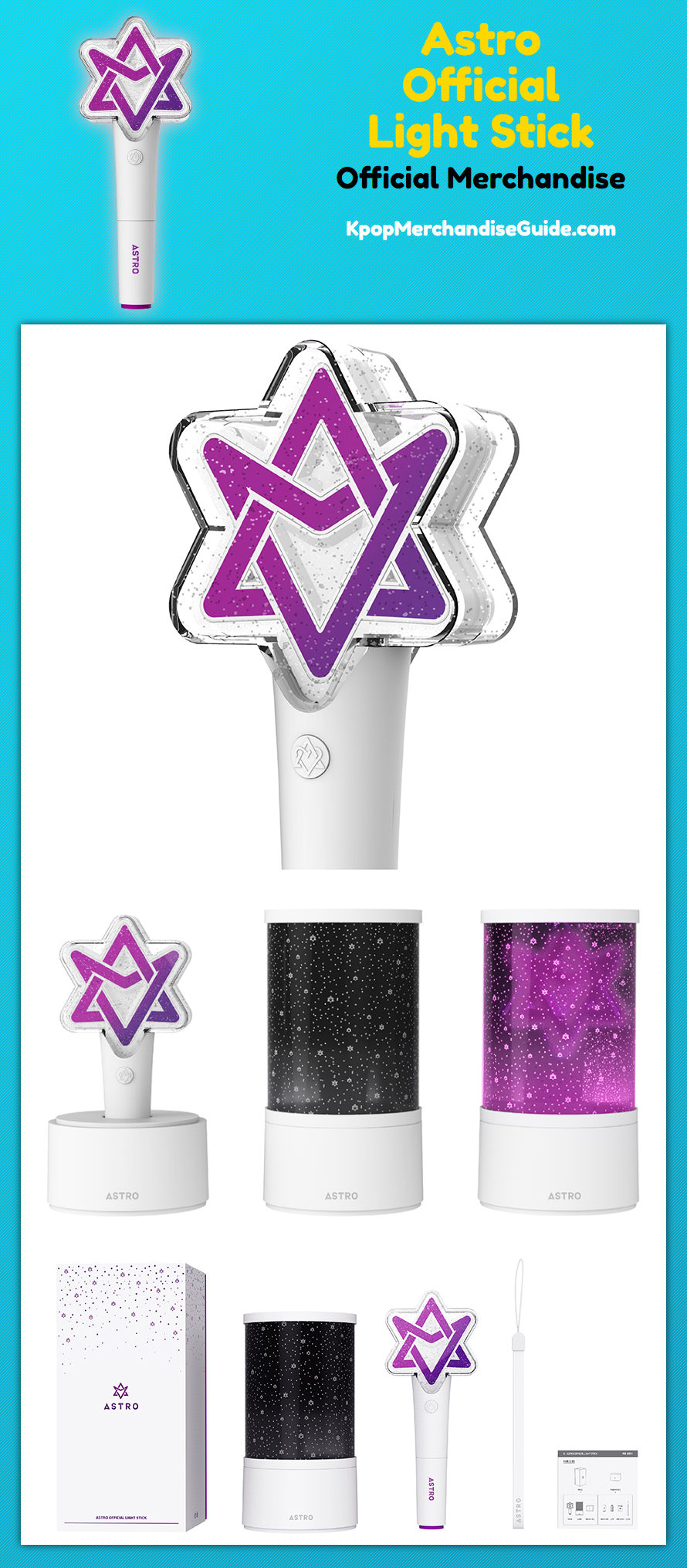 The light stick can be connected to your wall power socket via the cradle and USB cable. The size of the cradle is 112 x 112 x 205 mm. If you don't want to use it as a light mood you can use it with 3 AAA batteries. It can operate in three modes: on, blink and flicker. It can also produce the light in all colors.
The dimensions of the light stick are 88 x 40 x 227 mm. In the package you will find a cradle with a cover and USB cable, a white strap and a user manual in English and Korean. A special pouch for your light stick is also available. The size of the pouch is 110 x 50 x 235 mm.
Available From Ebay ▼
Check It Out