Kep1er Photo Card Set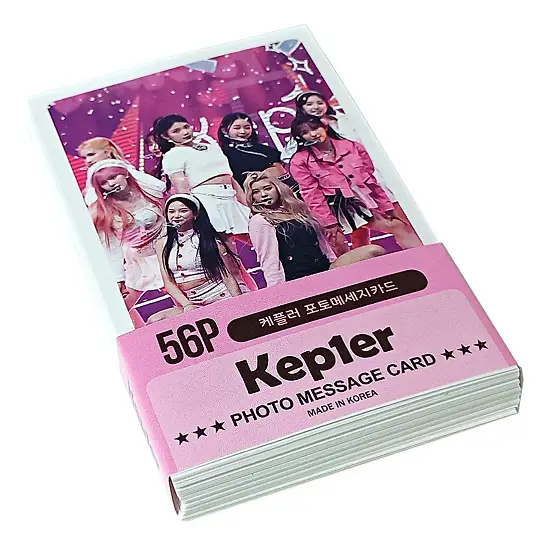 | | |
| --- | --- |
| Price | $9.99 |
| Type | Unofficial |
Available from Amazon ▼
Check It Out
If you're looking for some interesting pieces of merchandise related to Kep1er, this item will probably be something you'll be interested in. It is a set of fan made photo cards featuring various pictures of the members including Yujin, Mashiro, Xiaoting, Dayeon, Chaehyun, Huening Bahiyyih, Hikaru, Yeseo and Youngeun.
Inside the package you will find a total number of 56 sheets with the pictures of the whole group, individual members and Kep1er's logo. Each of them has the name of the group printed at the bottom. On the backs you can find a spot where you can leave a written message.
All photo cards are of a standard size that's the most popular among all the KPop artists. They measure 55 x 85 mm or 2.1 x 3.3 inches. They were manufactured in South Korea.
The girls debuted in January of 2022 with their debut extended play First Impact and the title song Wa Da Da.
You can get this item for a very affordable price, which will be important if you are on a budget. It can be a great addition to your gift package, or even a nice gift on itself.
Available from Amazon ▼
Check It Out