Itzy Merchandise
I was looking forward to Itzy's debut so when the girls released their first song "Dalla Dalla" (and they are doing great so far) I decided to write an article about Itzy merchandise even though currently there's not much to write about. JYP Entertainment is yet to release something for the fans of their newest KPop girl group. Aside from the albums there's simply not much right now - no interesting collectibles or other merch but the official lightstick.
I dug a little deeper and I found out that the fans took care of the lack of goods by submitting their projects to Redbubble website. If you don't know it is a website where you can order print-on-demand items based on the specific artworks/images. That includes mugs, T-shirts, hoodies, stickers and many more.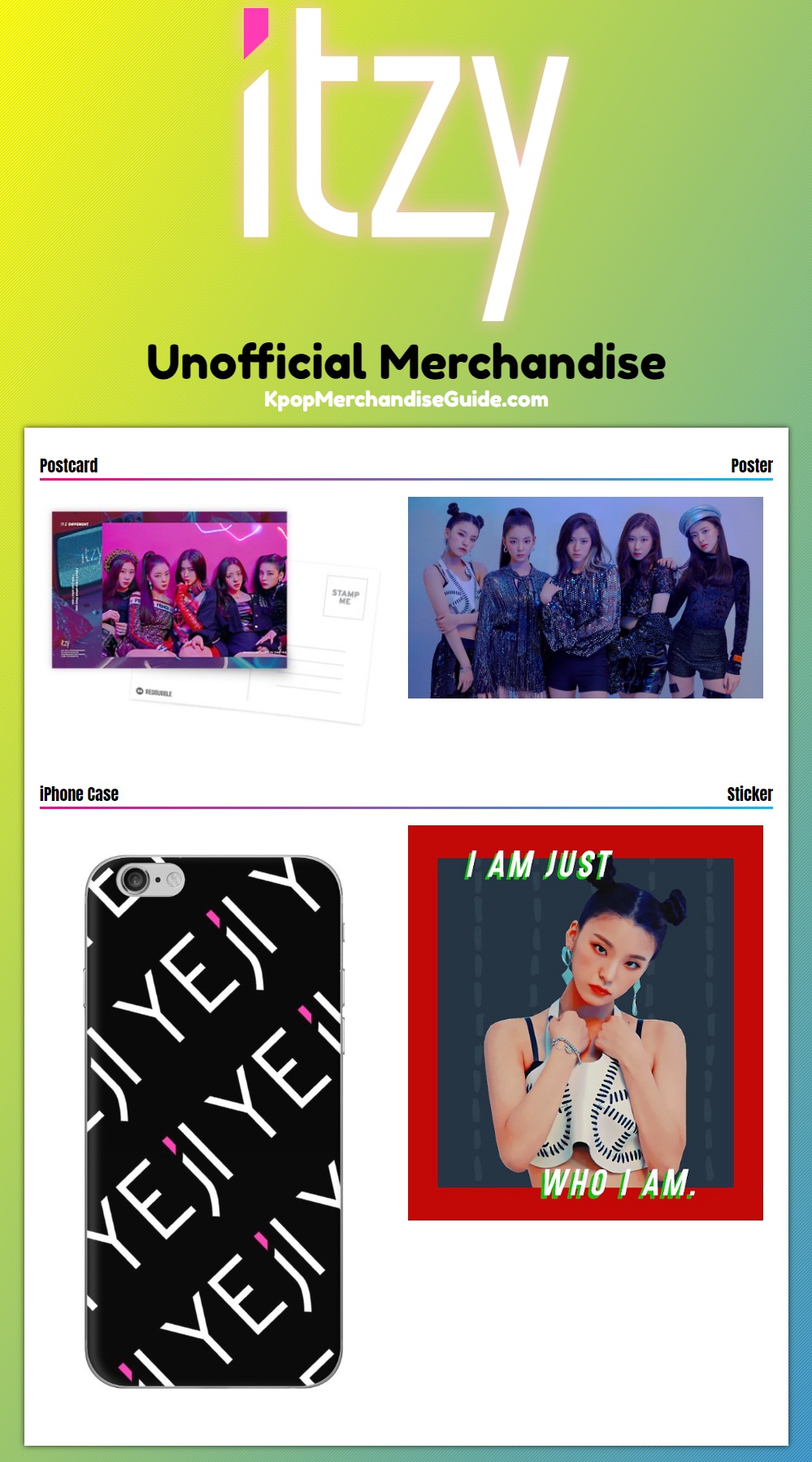 There is a substantial amount of things you can choose from. A selection of Itzy phone cases with a name of each member or a group's logo can be a great addition to your smartphone. If you're looking for a new container for your favourite beverage there's plenty of mugs with the photo of the member of your choice. If you're in need of a fashionable T-shirts you will easily get one here.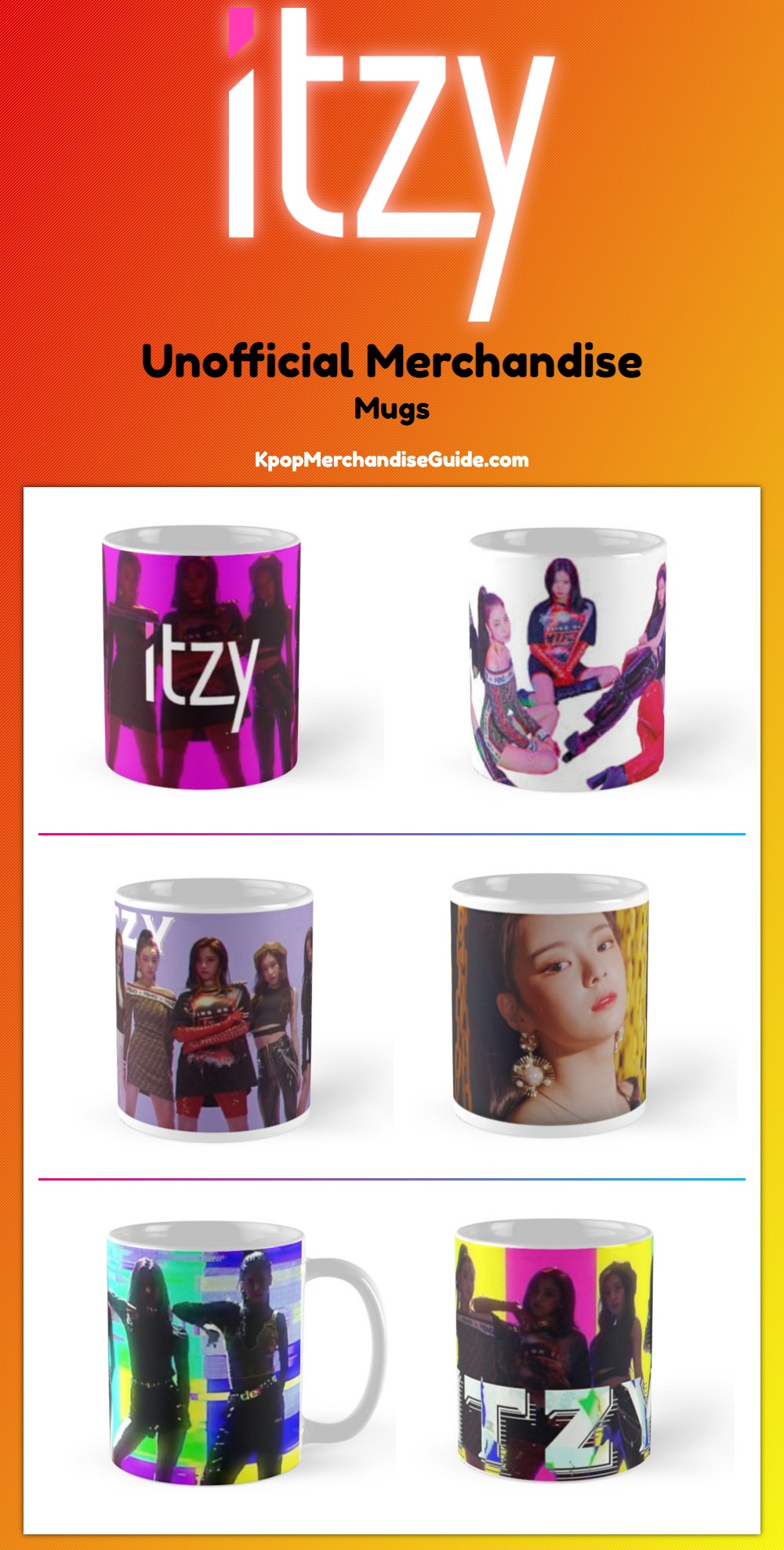 Other items currently available are postcards and posters. Please remember that all the items I mentioned are unofficial. Oh, and there's one thing more. I'm not affiliated in any way with Redbubble. I'm just... giving them a free advertisement I guess... I don't often write about this site but since there's not much to talk about so why wouldn't I in this special case? ;)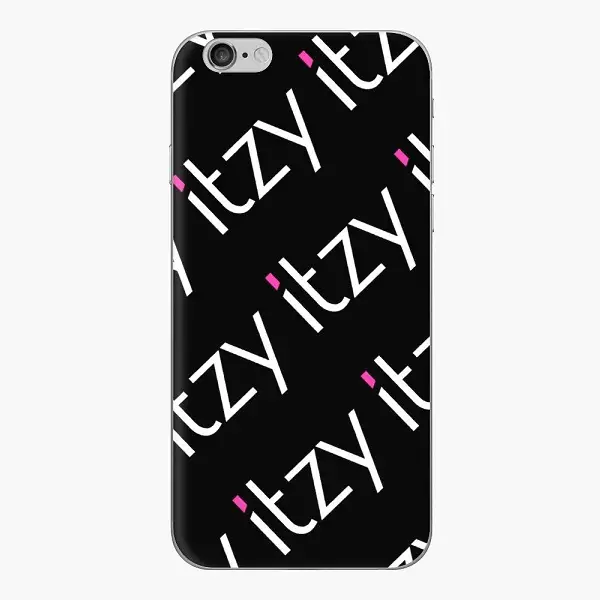 Itzy phone case for your iPhone with the logo of the group. A great personal item or a perfect gift for your friend.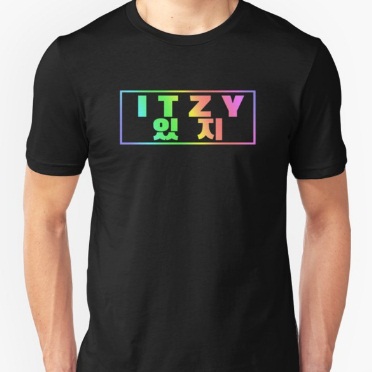 A black T-shirt with the word Itzy written in English and Korean.
Itzy Members Profile
Itzy is another girl group from JYP Entertainment after Wonder Girls, Miss A and Twice. The group consists of five members - Yeji, Lia, Ryujin, Chaeryeong and Yuna. The leader of the group is Yeji. Chaeryeong - lead vocalist and dancer - is known for her participation in the TV show Sixteen. She had a great chance to become a member of Twice but was eliminated in the final episode. Ryujin achieved the 1st ranking on MIXNINE TV survival show but failed to debut (because the boys' team won).
The girls debuted on January 24, 2018 with the song "Dalla Dalla" for which they released a music video. The song is available on a digital single along with "Want It".