Ateez 1st Anniversary Aripods Case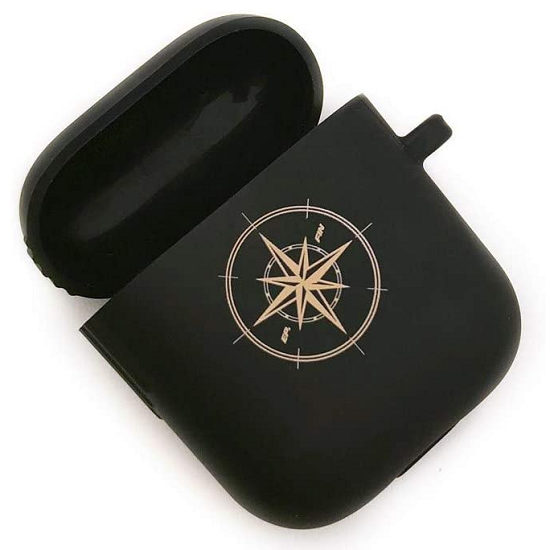 If you're looking for a new cover for you Airpods case you should definitely think about getting this item. This Ateez case comes from the collection of merchandise prepared for the 1st anniversary of the debut of the group. This black item features a compass on front.
It is made of TPU and measures 48 x 57 x 24 mm. If you don't have Airpods, as an alternative you can get a case for the Galaxy Buds if you own them. It is naturally of a little bit different size (80 x 43 x 31 mm) and is made of Polycarbonate (PC).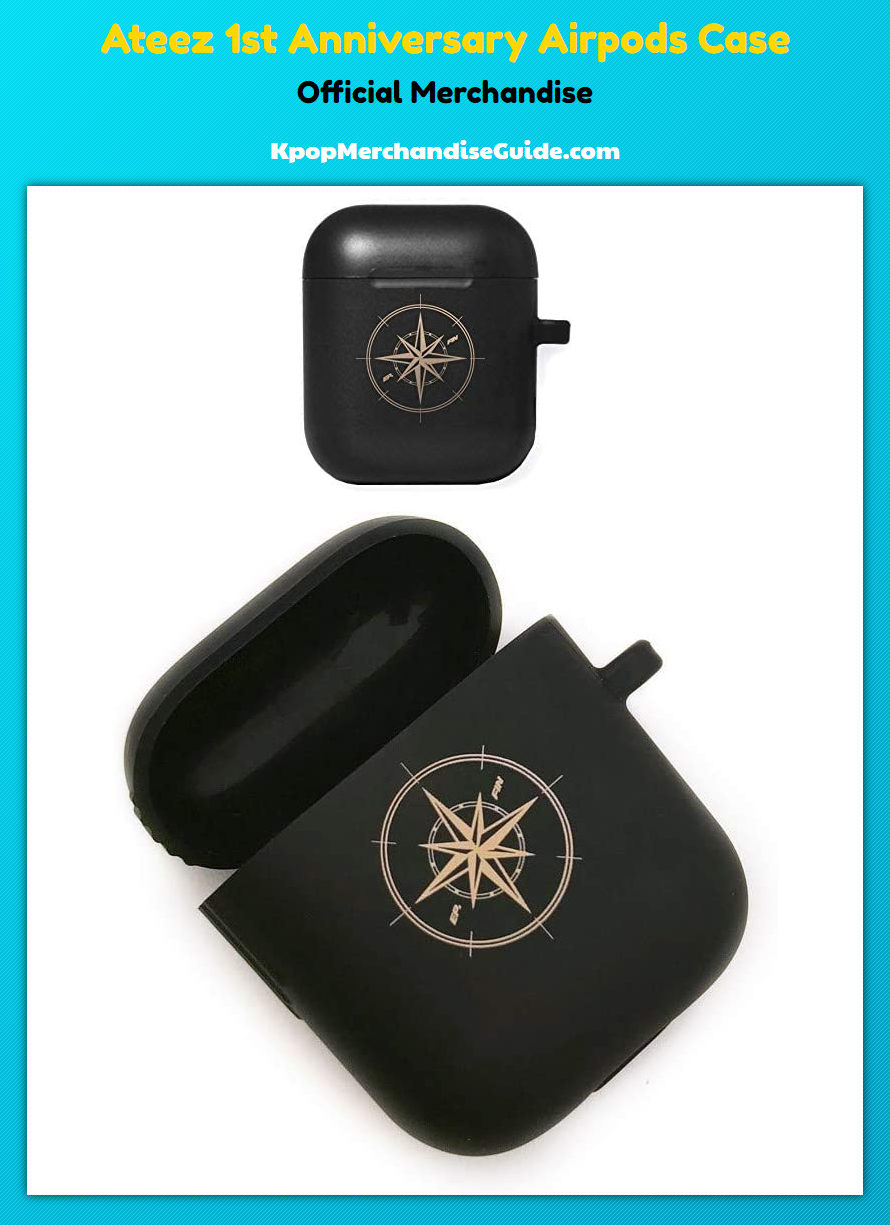 These two items were not the only one included in the collection. The fans of Ateez had a chance to get 5 different products. The other were two different variants of an acrylic stand of a dimensions of 110 x 150 mm featuring a single member of the group (both variants consists of 8 options - Seonghwa, Yunho, Hongjoong, Yeosang, Mingi, San, Jongho and Wooyoung), a black hoodie (free size), and a set of 5 stickers (260 x 220 mm). All the items including the cover were manufactured by Play Company. It is a very known and reliable company based in South Korea.
You can get this Ateez Airpods case cover for a very good price considering it is an official piece of merchandise from KQ Entertainment.
Available From Ebay ▼
Check It Out
Or Amazon ▼
Check It Out