Hyolyn Merchandise
After disbandment of Sistar Hyolyn (Hyorin) decided to pursue her solo career. She left Starship Entertainment and eventually founded her own company Bridʒ. She released only one collection of merchandise so far.
She also released several albums including the full-length record titled Love & Hate, and extended plays It's Me, Say My Name and Ice.
Hyolyn Japan First Live 2018 The Queen Is Coming Merchandise
On June 15, 2018 she held her first concert in Japan called The Queen Is Coming. It took place at the Duo MUSIC EXCHANGE venue in Shibuya. During the event the fans had a chance to get some cool Hyolyn merchandise.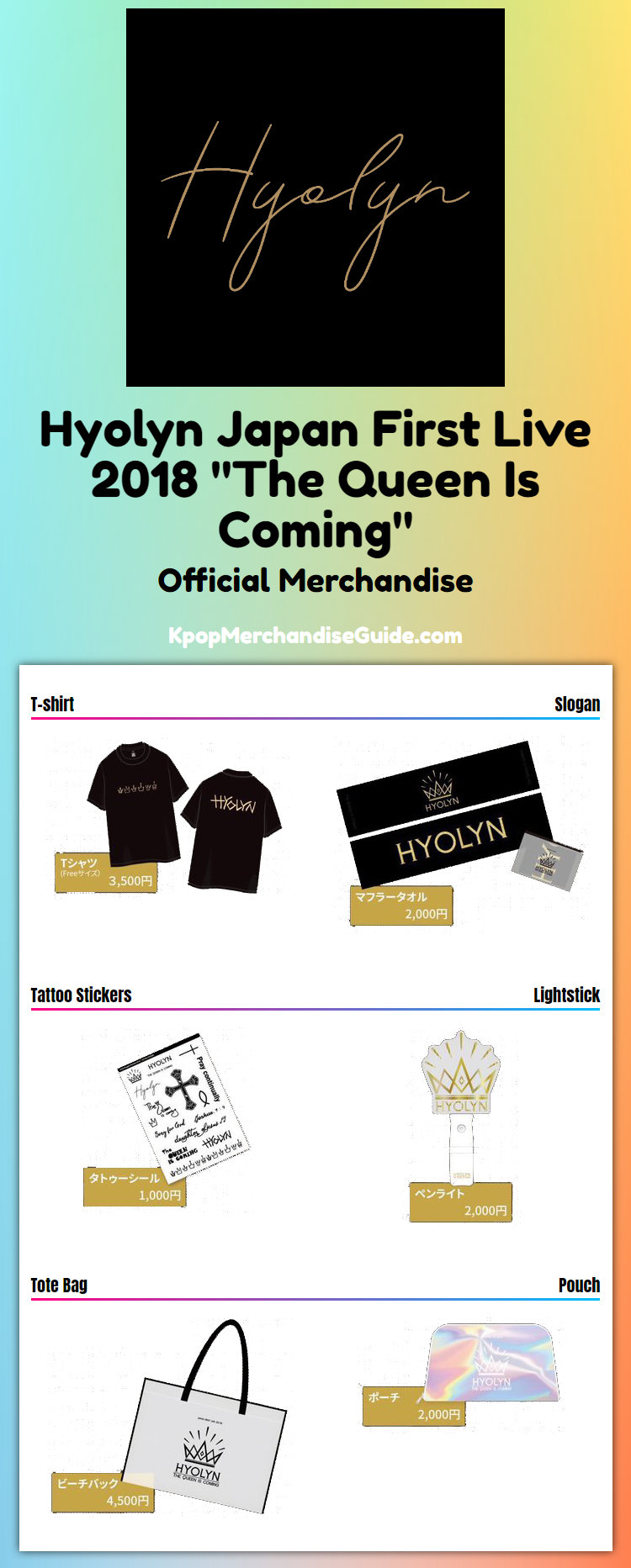 A total number of 6 items was released. A black T-shirt with crowns on front and the vocalist's name "Hyolyn" at the back. The second item is a black slogan with a crown on one side and word "Hyolyn" at the back. There's a visible sentence "The Queen Is Coming" on both sides of the slogan. Next we have a white lightstick (with the same logo as the slogan) and a sheet of tattoo stickers. The other items are a tote bag and a pouch.
Hyolyn Profile
Hyolyn debuted as a member of Sistar on June 3, 2010. The group is known for a large number of hit songs like So Cool, Alone, Loving U, Touch My Body, Shake It and Give It To Me. The singer started her solo career with a release of album Love & Hate on November 26, 2013. The first of two title tracks One Way Love - the other is Lonely - won the first place on multiple TV music shows and reached the top position on the Gaon Weekly Digital Chart and also topped the Billboard's K-Pop Hot 100.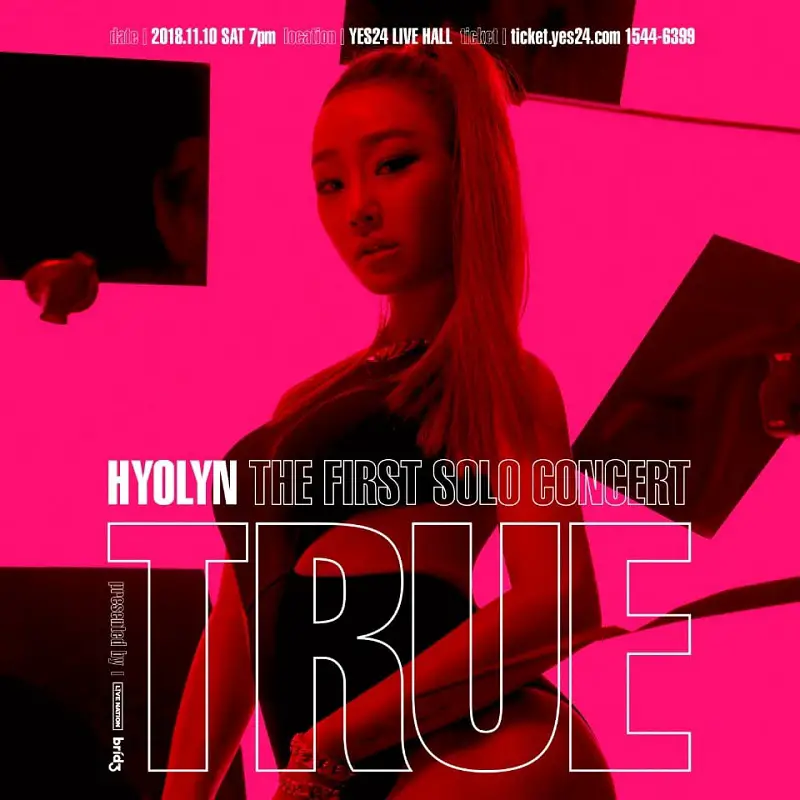 On November 8, 2016 Hyolyn released her first extended play titled It's Me with the title song Paradise.
On May 23, 2017 Sistar disbanded after seven years and Hyolyn decided to leave her current company and focus on her career as the soloist. She founded a company Bridʒ which name's pronounced as "Bridge". The purpose of the company is connect the public with the music just like the bridge connects the song to its climax.
She started her three-part special project with a single To Do List on February 6, 2018. On April she released the second song from the project called Dally featuring Gray.
At the beginning of 2019 she announced her first world concert tour Hyolyn The 1st Solo Concert - TRUE.