Blackpink Monopoly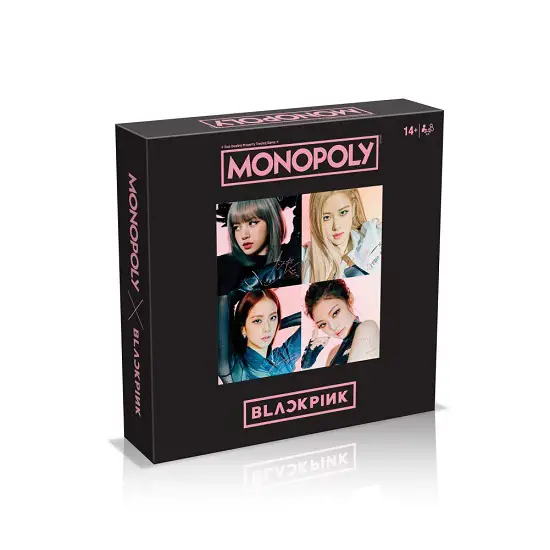 The Blackpink Monopoly is a collaboration between YG Entertainment and the current publisher of the game Hasbro. It was a special collectible prepared to commemorate the fan meeting Private Stage [Chapter 1]. The event took place Olympic Park Olympic Hall in Seoul on September 21, 2019. The tickets were available for the official fan club Blink members since August 20 and for the general public from August 23. The girls met with Blinks on two occasions this day - at 1 PM KST and 6 PM KST. The pre-order of Blackpink Monopoly started on September 21, 2019 and will conclude on Tuesday, November 19. The ordered items during that time will be shipped out starting November 20.
Monopoly was based on a game created in 1903 by Lizzie Magie - an American writer and game designer. It is advertised as a "fast-dealing property trading game". The idea is to move around the board by a number of places decided by a roll of two dice and guy properties. The properties can be developed with houses and hotels. Money can be obtain through rent collecting and Chance and Community Chest cards. The winner is the person who is the last one that avoided bankruptcy. The board game is currently published by a worldwide toy company Hasbro, Inc. after it was bought in 1991. Blackpink Monopoly is one of many special editions of the game. You can find other editions related for example to Star Wars franchise, The Walking Dead comic book series, Game Of Thrones TV show and even The Wizard of Oz movie version released in conjunction with the 75th anniversary of its premiere.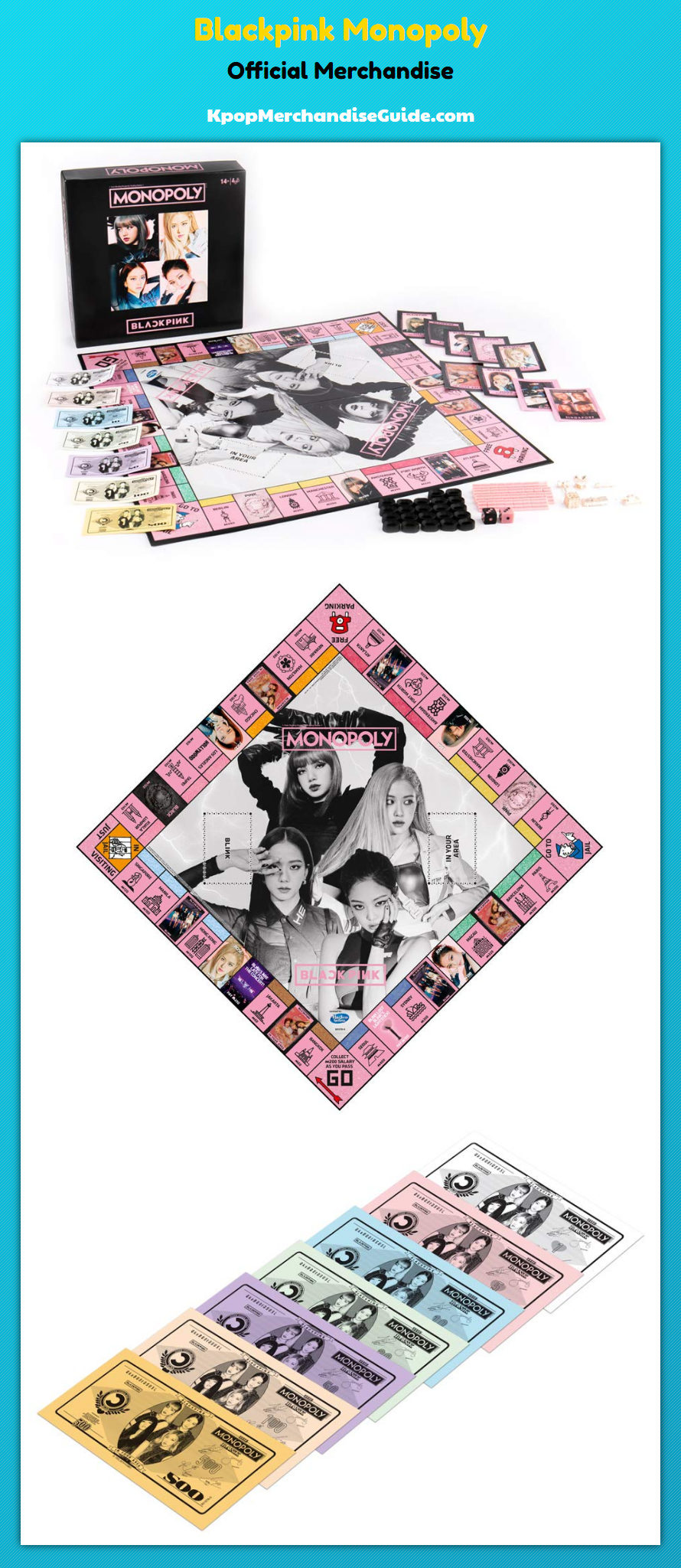 If you're fond of Blackpink this is the item you would definitely want to have. It will be a very bright spot in your collection. In the package you will find a board featuring the photos of your favourite group (the photos include all members - Jisoo, Lisa, Rose and Jennie) with a giant one in the middle, two dies (black and pink), the money with a picture of all four members on each banknote, Chance and Community Chest cards prepared especially for this version that you put on two spots called in this case "Blink" and "In Your Area", pink houses and black hotels and finally golden pieces that you will be using to move around the board. You will find here many Asian cities including Macau, Bangkok, Jakarta, Hong Kong, Manila and Seoul. Everything comes in a sturdy cardboard black box with a photo of Blackpink and logos of the group and the game on front. Blackpink Monopoly is a beautiful collectible for every fan who would like to own something more original than what we are used to.
The dimensions of the product are 267 x 267 x 50 mm and it weights around 1000 g. It is made of High Impact Polystyrene, Polyethylene, ABS and die casting alloys. It is advised not to use it when you're 14 years old or younger. It is a 100% genuine piece of merchandise from YG Entertainment. It was originally priced at 55,000 KRW. You can get it for around $65.99.
Available From Ebay ▼
Check It Out
Or Amazon ▼
Check It Out
Or Yesasia ▼
Check It Out