IZ*ONE (Izone) Official Light Stick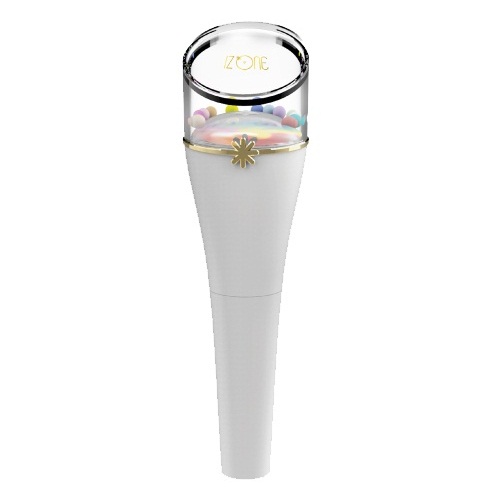 | | |
| --- | --- |
| Release Date | 29 March 2019 |
| Price | $113.30 |
| Width | Depth | Height |
| --- | --- | --- |
| 72mm | 73mm | 257mm |
| | |
| --- | --- |
| Power | AAA Alkaline Batteries 3EA |
| Content | Light Stick, Holder, Strap, User Manual With Warranty |
Available From Ebay ▼
Check It Out
Or Amazon ▼
Check It Out
Or Yesasia ▼
Check It Out
The IZ*ONE official light stick was announced on the group's social media on March 21, 2019 and released on March 29. It has a white handle with a transparent head. Inside the head we can spot 12 small balls representing the official colors of IZ*ONE members. The light stick was licensed by Off The Record and designed and distributed by Copan Global company. It was firstly available as a part of the merchandise prepared for the first pop-up store that took place at the EX:T (EX:Ting: Timessquare) in Hongdae, Seoul from March 29 to April 30, 2019.
The light stick requires 3 AAA batteries to work and can produce a light in 13 different colors - the official Izone color plus 12 colors of each member: Eunbi - purple, Sakura - pastel pink, Hyewon - coral, Yena - yellow, Chaeyeon - blue mint, Chaewon - mint, Minjoo - white, Nako - sky blue, Hitomi - peach, Yuri - orange, Yujin - blue, Wonyoung - pink.
It can work in normal mode but it's capable of functioning by central control at shows - normal mode becomes inoperative when this mode is on. It enables the possibility of creating a variety of light effects at the concerts.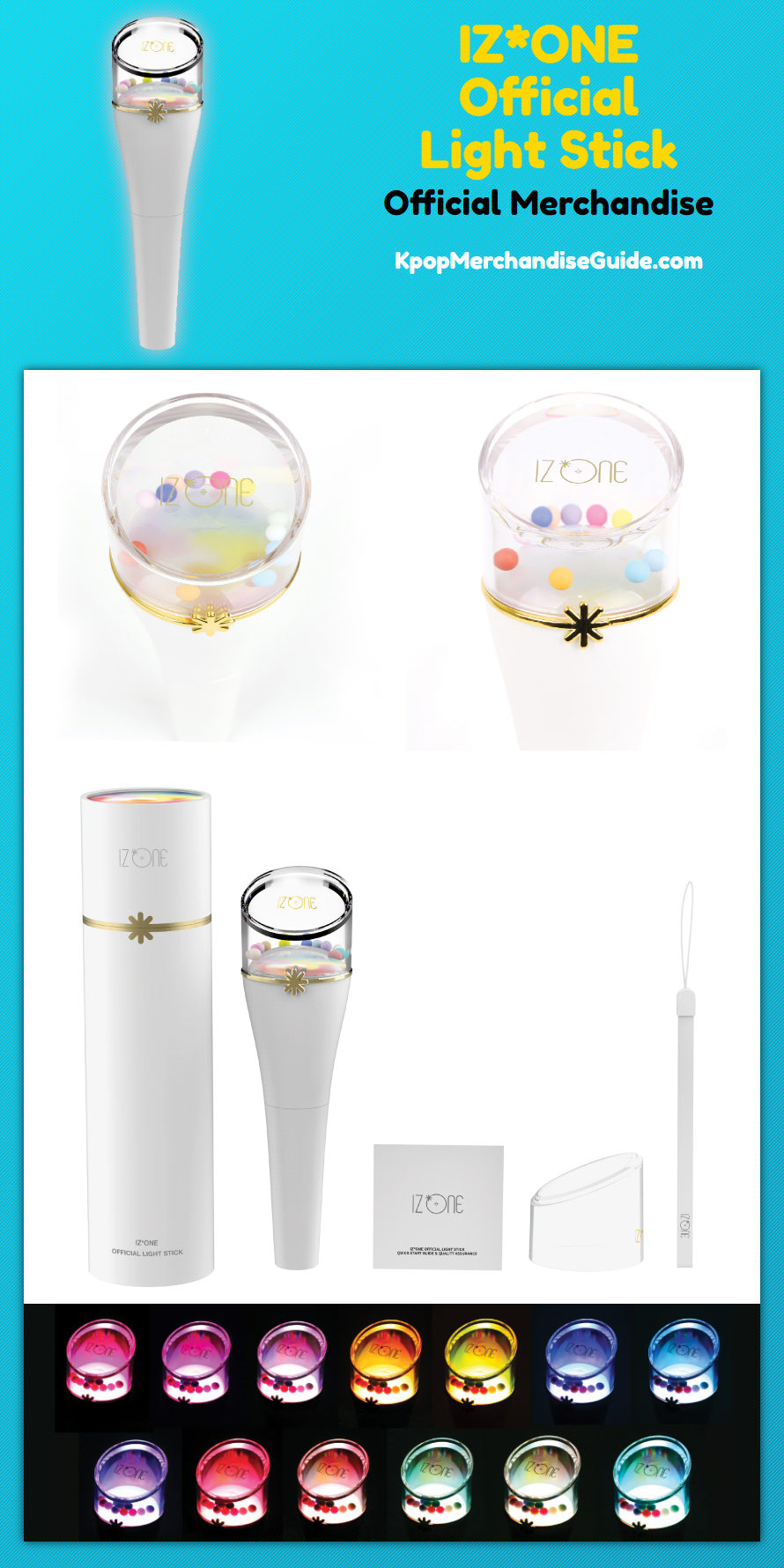 In the package you will also find a special stand for your IZ*ONE light stick, a white strap and a user manual with a warranty. All comes in a beautiful white tube-like package.
The size of the light stick is 72 x 73 x 257 mm.
The Accessories
Additionally there were two accessories released that you can use with your light stick. The first one is a set of 12 balls/beads (they can be easily lost when you open the top side). The size of each ball is 8 mm and it is made of silicon. They come with 1 sheet of logo stickers sized 84 x 124 mm. The second one is a set of a ring (which you put under the top side) and a handle. Both comes in 12 different colors so you can choose your favourite member. The set includes a warranty.
Available From Ebay ▼
Check It Out
Or Amazon ▼
Check It Out