BTS Dynamite Limited Edition 7in Vinyl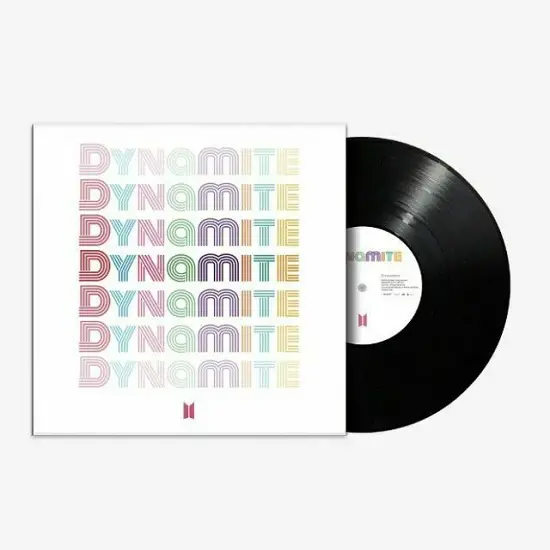 Dynamite is the second officially released vinyl record of BTS after ON. It is a smaller, 7 inches and 45rpm disk than the regular long play formats you are probably more familiar with.
The item premiered in conjunction with the release of the single Dynamite. The song was later included on the studio album titled Be. The vinyl was put on pre-order and was sold out after just an hour.
The disk was officially released on August 21, 2020 in the United States. Fortunately, a second batch was manufactured soon afterwards to meet the needs of the customers.
Please notice it is a single-sided disk and contains only one title song. But it will be a really nice collectible to own, especially if you are a big fan of BTS.
The item was accompanied by a different format which is currently as unique as the vinyl records, a cassette tape. You could get it as an alternative format to the one you're currently reading about.
You can get both items on the numerous e-commerce websites from the third-party sellers and regular shops with music. The item is a limited edition product so you have to make sure you can get your hands on it before it will be indeed gone.
This is the official product from Big Hit Entertainment (now Hybe). It was distributed by The Orchard. On the back of the package you will find a sticker of authenticity proving it is definitely a genuine release.
Available From Ebay ▼
Check It Out
Or Amazon ▼
Check It Out