Taemin T1001101 Photobook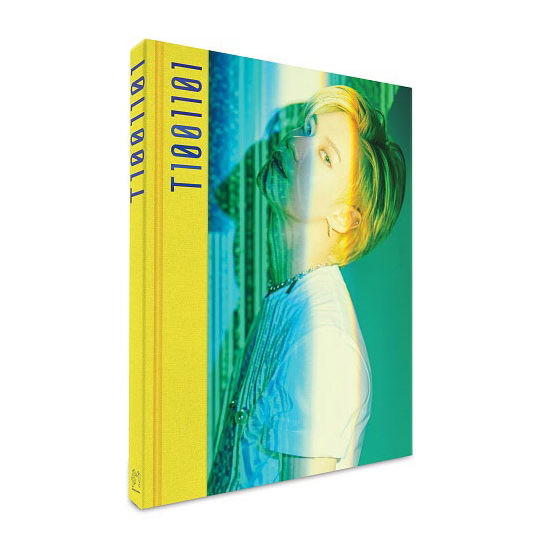 This Taemin photobook features the photos taken during his solo concert titled 1001101. The concert took place at the SK Olympic Handball Gymnasium in Seoul and was held over three days from March 15 to 17 of 2019. It was the second this kind of event for the vocalist after his first tour OFF-SICK and the encore performances titled OFF-SICK On Track in 2017.
The photobook measures 197 x 247 mm and consists of 149 pages of beautiful pictures of Taemin performing at the venue. In the package you will also find a bonus photo card of a standard size of 55 x 85 mm.
This is the official piece of merchandise from SM Entertainment and is very well made. It was released on February 6, 2020.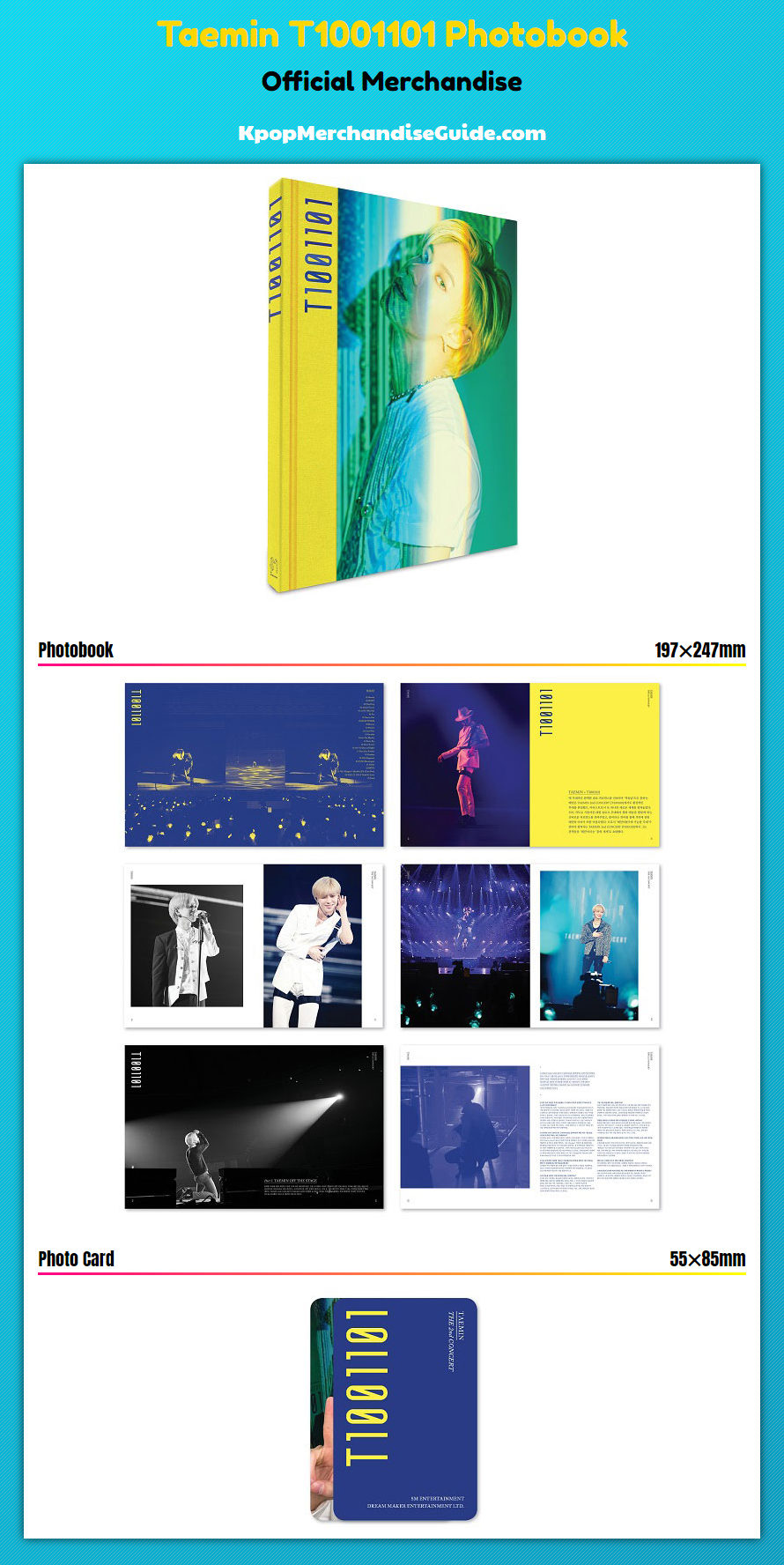 It is worth noting that back in March of 2019 a collection of merchandise was prepared for the audience attending the 1001101 concert. The collection consisted of 24 different items related to Taemin including the official light stick of SHINee, the commemorating slogan, a strap key ring, a black coach jacket, two variants (blue and white) of hoodie, a black backpack with the logo of the concert on front, a bucket hat, white socks, a necklace, a bracelet, an acrylic charm set, 2 badges, a keyring, an epoxy sticker set, a photo acrylic charm set (type A or B), a sticky roll tape (type A or B), a fortune scratch set, a postcard book, a poster, two sets of a film and a photo, a pouch, a clear memo sheet, a card holder with a special photo card, and finally two versions of wappen.
The photobook can be acquired through Amazon or Ebay for a very affordable price. You most definitely won't be disappointed.
Available From Ebay ▼
Check It Out
Or Amazon ▼
Check It Out
Or Yesasia ▼
Check It Out