Twice Official Light Stick Candy Bong Z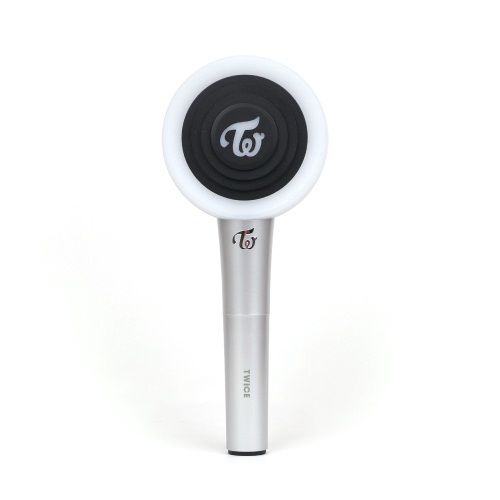 | | |
| --- | --- |
| Release Date | 25 May 2019 |
| Price | $66.88-$99.99 |
| Width | Depth | Height |
| --- | --- | --- |
| 111mm | 52mm | 264mm |
Nayeon #81D4FA
Jeongyeon #AED581
Momo #FFCDD2
Sana #9FA8DA
Jihyo #FFB74D
Mina #80CBC4
Dahyun #FFFFFF
Chaeyoung #FF1744
Tzuyu #0277BD
| | |
| --- | --- |
| Power | AAA Alkaline Batteries 3EA |
| Content | Light Stick, Strap, User Manual with Warranty |
Available From Ebay ▼
Check It Out
Or Amazon ▼
Check It Out
Or Yesasia ▼
Check It Out
On May 2, 2019 it was announced that the new version of Twice official light stick will be released. The pre-order of Candy Bong Z started on May 7 and it was officially available for purchase during the concert Twice World Tour 2019 Twicelights in Seoul on May 25, 2019. The light stick is different from the first version. It incorporates a black round middle with a glowing ring around it. The handle is now silver. This is an officially licensed product from JYP Entertainment designed and manufactured by Copan Global.
It can be connected to the official Twice app via Bluetooth (version 5.0). The maximum operating range is 10m. It can be also paired at the concerts with a central control - normal mode is inoperative when this mode is on.
The Z version requires three AAA batteries and the light colors are the official Twice members' colors: Nayeon - #81D4FA, Jeongyeon - #AED581, Momo - #FFCDD2, Sana - #9FA8DA, Jihyo - #FFB74D, Mina - #80CBC4, Dahyun - #FFFFFF, Chaeyoung - #FF1744 and Tzuyu - #0277BD. It can work in three modes: on, flicker and dimming.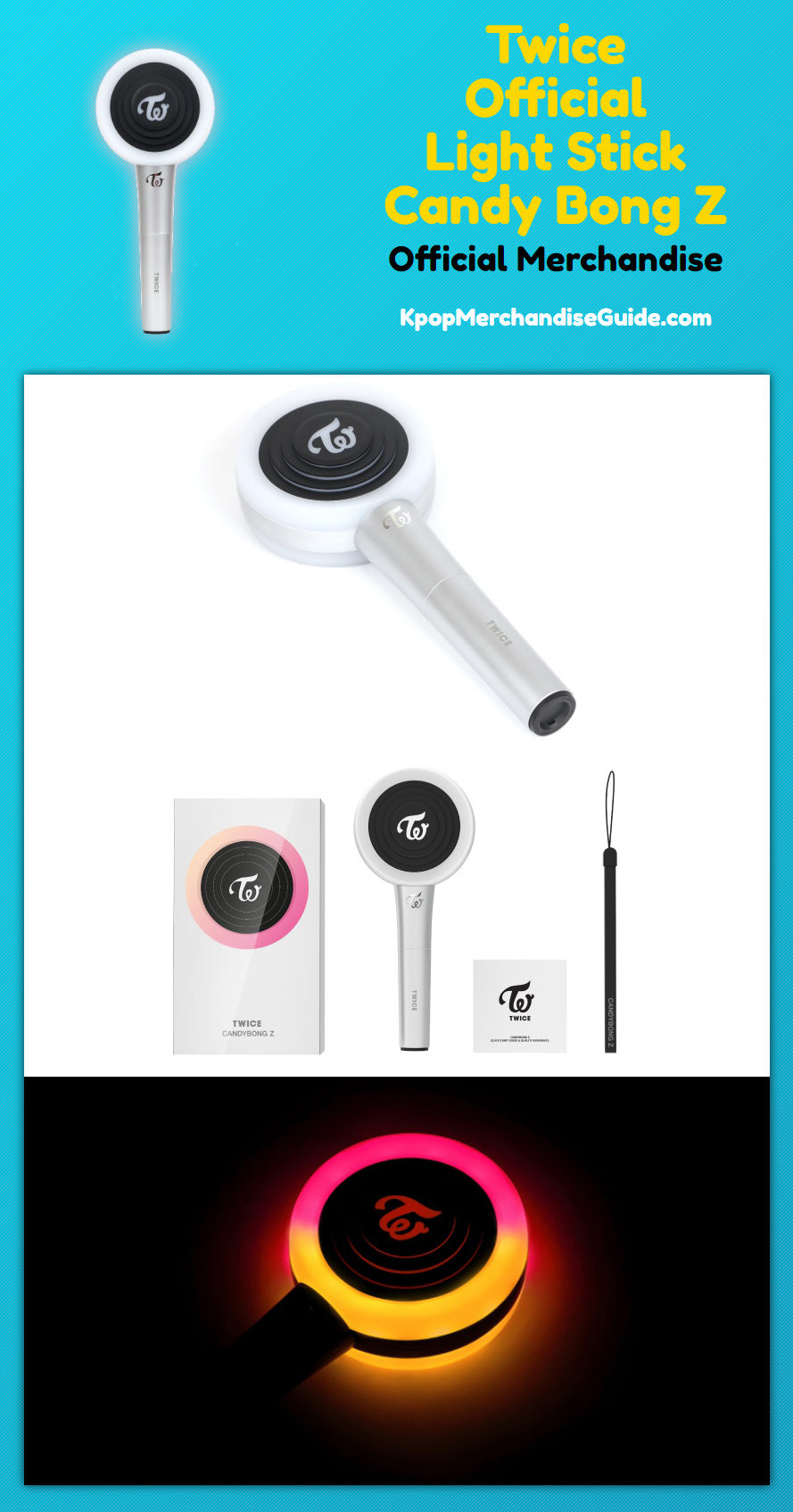 The additional items for the Candy Bong Z were also released as a part of Twicelights merchandise collection. A pouch for the light stick can be very useful when you have to carry the item around. It is made of PC, EVA and fabric and gives a perfect protection. A special power bank can be used instead of a battery compartment. It can be attached to a light stick instead of a compartment that's in the handle. The capacity of the battery is 2 000 mAh. It can work with the regular and Z version of the Candy Bong.
The size of the Twice light stick is 111 x 52 x 264 mm. The package also contains a strap and a user manual with the warranty.
Available From Ebay ▼
Check It Out
Or Amazon ▼
Check It Out