TXT 2nd Photobook H:our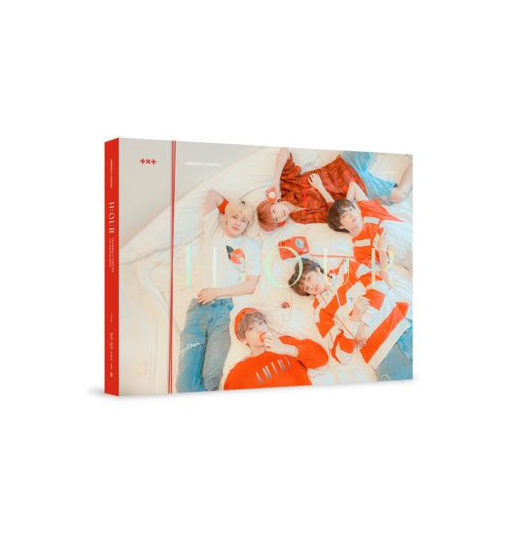 H:Our is the second photobook of TXT after their debut photobook of the same name came out on January 28, 2020. The newest one was released on September 23, 2020 under Big Hit Entertainment, by its subsidiaries Big Hit Three Sixty Co., Ltd. and Play Company Corp. It was manufactured in South Korea and distributed by beNX Co., Ltd.
The photo shoot for the photobook took place in Jeju island in Korea.
H:Our comes in a case of a dimensions of 303 x 233 x 20 mm. Inside the case you will find the photobook itself featuring the photos of all members including Yeonjun, Soobin, Taehyun, Beomgyu and Huening Kai, on a 212 pages (300 x 230 mm), a DVD disk in an envelope, an accordion folded poster (170 x 120 mm), 1 unit photo card chosen randomly out of 5 options (54 x 86 mm), a clear photo bookmark (50 x 220 mm), and a mini poster (200 x 153 mm).

The DVD disk contains of around 90 minutes of video content of a 16:9 aspect ratio. It is definitely worth watching. The English, Korean and Chinese subtitles are included. The region code of the disk is 1, 3, 4, 5 and 6.
If you are a fan of TXT and you're looking for a perfect gift for yourself or someone you care about, this can be a good recommendation. You can get it from Amazon or Ebay for a reasonable price. You most definitely won't be disappointed.
Available From Ebay ▼
Check It Out
Or Amazon ▼
Check It Out
Or Yesasia ▼
Check It Out