OnlyOneOf Unknown Art Pics 1.0 Photobook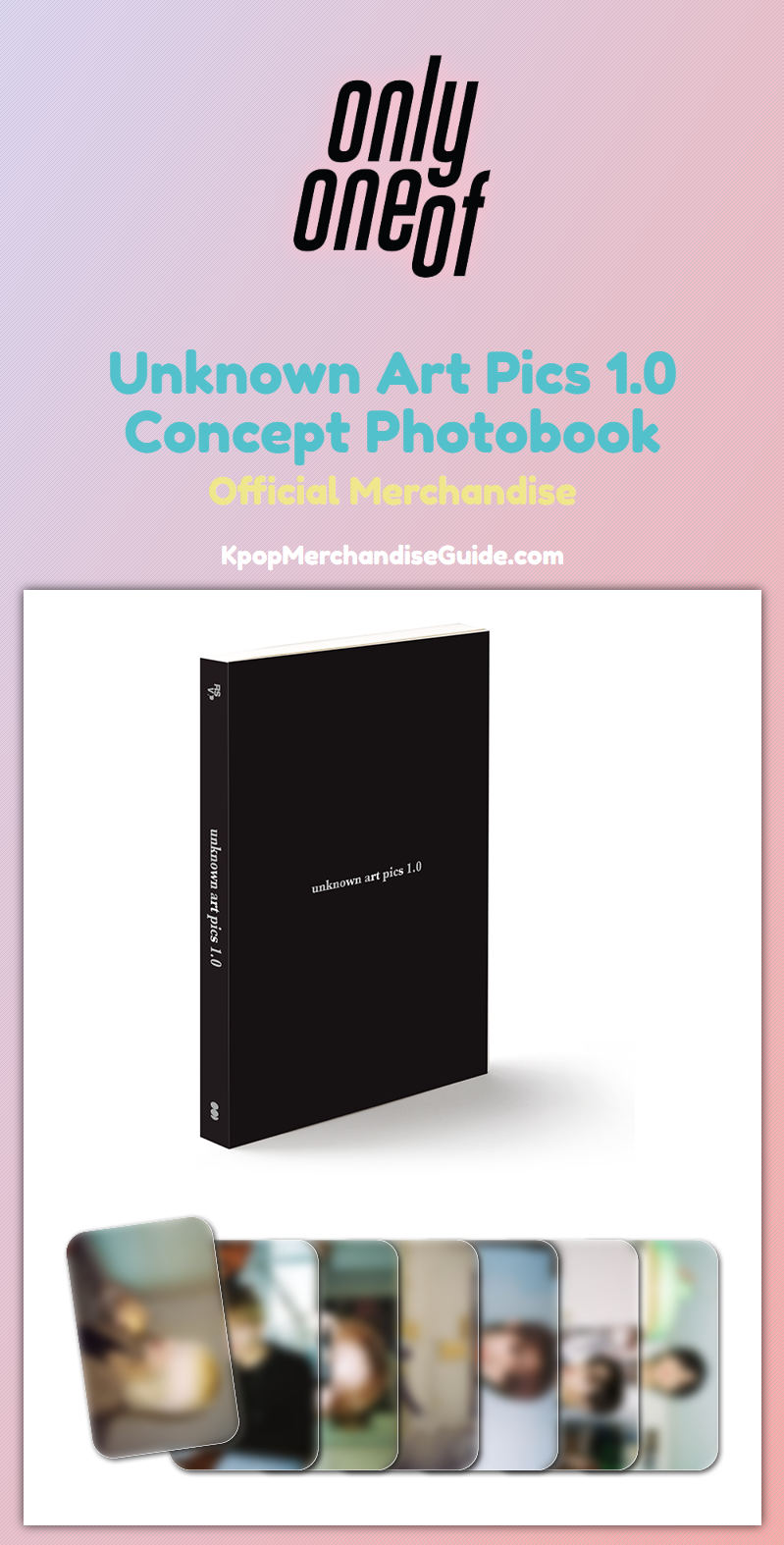 | | |
| --- | --- |
| Price | $180.00 |
| Type | Official |
Available From Ebay ▼
Check It Out
Unknown Art Pics 1.0 Concept Photobook is the first photobook of OnlyOneOf. It came out on February 6, 2020. It will definitely be something you would like to have in your collection if you are a big fan of the group. Especially when the official merchandise is not easily available.
It has a black cover with the title of the photobook printed in a holographic print in the middle. The same title is visible on the spine, along with the logos of both the group and their company.
It features some beautiful pictures of all seven members including KB, Yoojung, Rie, Mill, Junji, Nine and even Love (the member left OnlyOneOf in 2021).
At the end of the photobook you will find all credits of people involved in the production of the item, including project supervisor and creative director.
Inside the package you will also find a set of 7 photo cards (1 card per each member of the group) of a standard size of 55 x 85 mm.
The size of the photobook is 140 x 190 mm. This is the official collectible from RSVP, so you can be sure it is of a high quality. You can get this wonderful item for a rather expensive price on Ebay. Of course it's worth it if you are a big fan of the group or you're looking for a perfect gift.
The photobook was followed by its successor titled Unknown Art Pics 0.1 released in October of 2020.
Available From Ebay ▼
Check It Out