Twice University Fashion Club Kit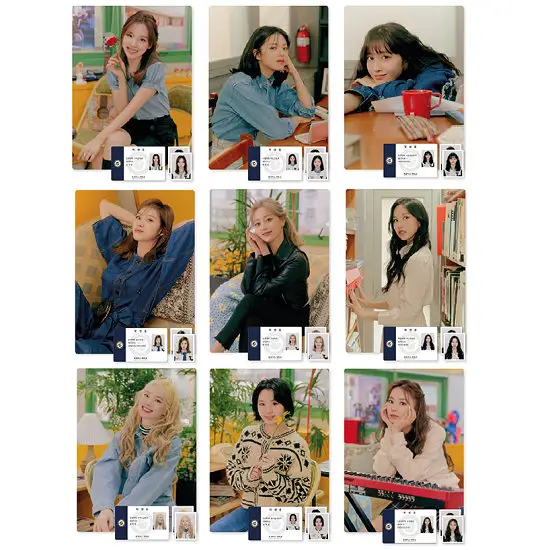 The kit was included as part of the merchandise prepared for the finale concerts of Twicelights World Tour that were scheduled for March 7 and 8, 2020. These two concerts in Seoul were eventually canceled, but the collectibles were released for the fans online.
One of them was a kit consisting of a cardboard photo of a size of 190 x 260 mm, an ID card (86 x 54 mm) and ID photos (35 x 45 mm). The items are made of PP, PVC and paper. There are 9 variants to choose from. All of them features a single member of Twice including Nayeon, Jeongyeon, Momo, Sana, Jihyo, Mina, Dahyun, Chaeyoung and Tzuyu.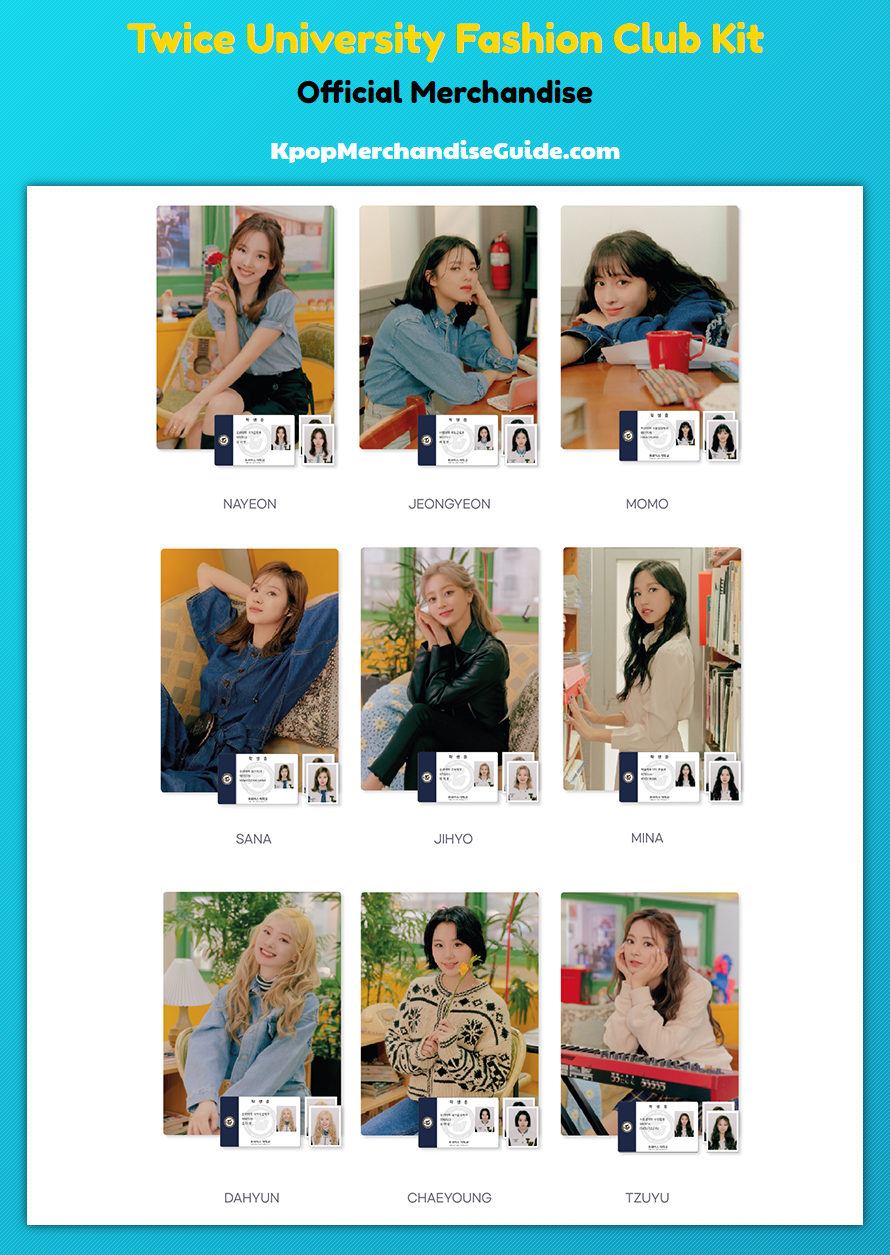 The Twice kit was manufactured by Copan Global. This is a very reliable South Korean company. Other merchandise released in the collection were sweat pants, foot mat, fashion masks, cardigans, canvas bag, a Miguin bowl, a Dubu mini keyring, stickers, newsboy cap, grip toks, the official light stick Candy Bong Z alongside a special powerbank, a CD player, T-shirt, stadium jumper, mug, binder book, the newest edition of Twicezine, a set of lenticular photo cards, a set of random trading cards, an image picket, photo and sticker set, Lovely badges, and Lovely wappen sticker set.
You can get this kit showcasing your favourite member of Twice for a very affordable price. If you like official collectibles you will definitely be pleased.
Available From Ebay ▼
Check It Out
Or Amazon ▼
Check It Out