Dahyun Duptoka 2 Photobook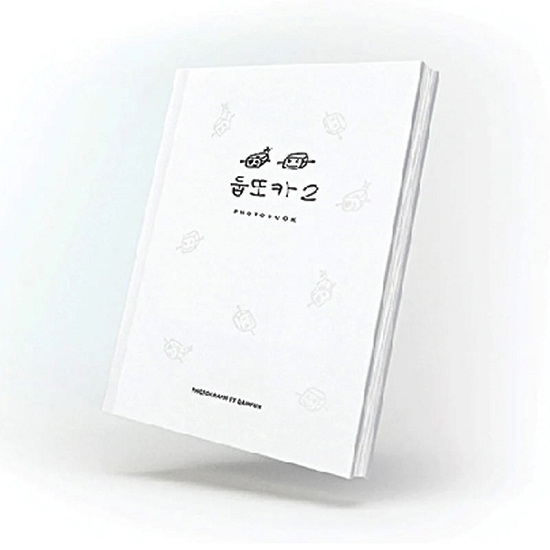 | | |
| --- | --- |
| Price | $73.30 |
| Type | Official |
Available From Ebay ▼
Check It Out
What you can see here is the second photobook of Twice featuring the photos taken personally by Dahyun. The item titled Duptoka 2 consists of beautiful pictures spread on a total number of 160 pages. It was prepared as one of the collectibles to be sold at the special Summer pop-up store Twaii's Shop.
The store was opened at the Dong-young Building in Sinsa-dong, Gangnam-gu in Seoul between August 3 and 25, 2019. It operated in every day of the week between 11:00 and 21:00 on Sunday to Thursday and 11:00 and 22:00 on Friday to Saturday.
A similar shops were also established in Tokyo, Japan and Singapore, and operated in August and October respectively. Twaii's Shop was another that kind of store after Knock Knock and Dance The Night Away.
The photobook was one of many collectibles available at the store. It consists of 160 pages and measures 188 x 250 mm. It is the second installment after the previous one was released in March of 2018.
It presents pictures taken in many places around the world such as Chile, Thailand, Japan, and also those taken during the MVs shooting and concerts. Inside you can also notice captions printed in Dahyun's handwriting.
There are also plenty of other products you could get at the pop-up store. Among them there are the official light stick Candy Bong Z, a wireless Candy Bong Z charger, a keyring that looks like a light stick, a special cover and the pouch for the fanlight, a Candyfan Z, badges and phone holder that look like the stick, and a cushion in a shape of the Z version of the item.
Other items you could acquire are a passport case, earphone earrings, a big meshbag, 2 waterball phone holders, a gel candle, 2 badges, 2 variants of a pin brooch, blue or white eco bag, a tumbler, 2 versions of a shirt, 3 different variants of a T-shirt, 2 clutch bags, a beach towel, 2 cashbee cards, another edition of the Twicezine, 9 different image pickets, trading cards, 2 photo card binders, lenticular photo cards, a Monograph from the Fancy era, 9 earphone cases, yellow or blue cup holder, 9 different sheets of character stickers, and finally 3 different sets of bookmarks.
Available From Ebay ▼
Check It Out