Skzoo Light Stick Cape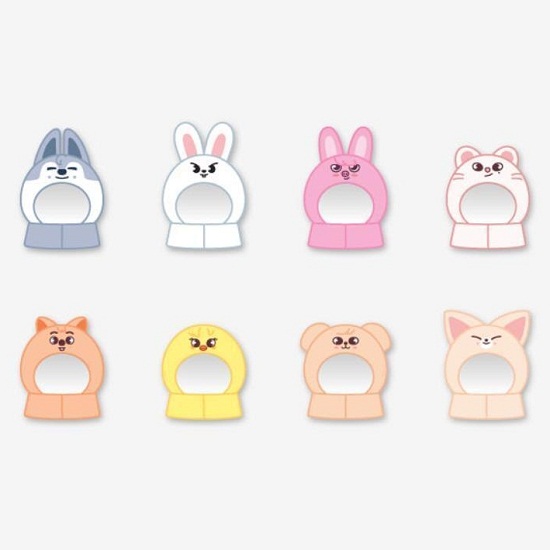 | | |
| --- | --- |
| Price | $29.99 |
| Type | Official |
Available From Ebay ▼
Check It Out
If you're looking for some cool Stray Kids light stick accessories and at the same time something related to the Skzoo mascots, this wonderful item will definitely something you should think about.
This interesting cape comes from a collection of merchandise prepared for the special concerts Maniac: Unveil 11. They took place at the KSPO Dome in Seoul on September 17 and 18, 2022. This was the next part of their second world tour titled Maniac which began earlier this year in April.
Skzoo are a cartoon characters which are an avatars of the members of Stray Kids. Each of the members has his own representation with its own unique name: Wolf Chan, Leebit, Dwaekki, Jiniret, Han Quokka, BbokAri, PuppyM and FoxI.Ny. They were revealed in December of 2020.
Every cape in the collection depicts a single cartoon character. They slightly differ in size, although they look pretty similar at a first glance. For example the Leebit variant measures 110 x 170 mm. The item will certainly give some unique style to your light stick.
The cape was not the only item related to Skzoo you could find at the concerts. The other two were the photo card collect book available in 8 variants of a size of 75 x 105 mm, 8 different grip toks depicting a head of a character, and an eco bag measuring 350 x 380 mm.
You could also get some regular collectibles, featuring the photos of the Stray Kids members and the logos of the events. That includes a black T-shirt, sweatshirt, bandana, a gym sack, a set of special photo tickets, and finally a random can badge sold at random out of 18 unique variants.
You can get this wonderful cape from Ebay from a third-party seller. The price is always very affordable. It's worth noting that the item originally cost 18,000 Won.
Available From Ebay ▼
Check It Out