Chungha Byulharang In Chungharang Acrylic Stand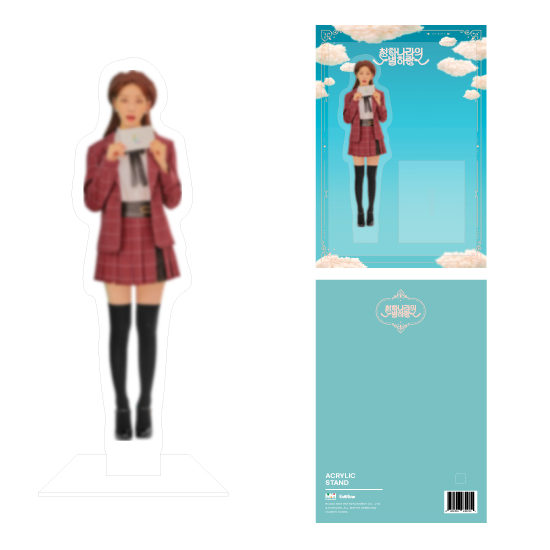 This acrylic stand comes from the collection of merchandise prepared for the online fan meeting of Chungha that was held on July 19, 2020. The event titled Byulharang in Chunghaland was held exclusively online and was broadcasted through Naver's V Live app. The fan meeting was organized to support her second single album titled Play.
The Chungha stand features the silhouette of the soloist and measures 180 x 225 mm. It is the official collectible from MNH Entertainment and was manufactured by Everline in South Korea. It comes with a bonus photo card of a standard size of 55 x 85 mm. It's always nice to receive a benefit with the collectible one is getting.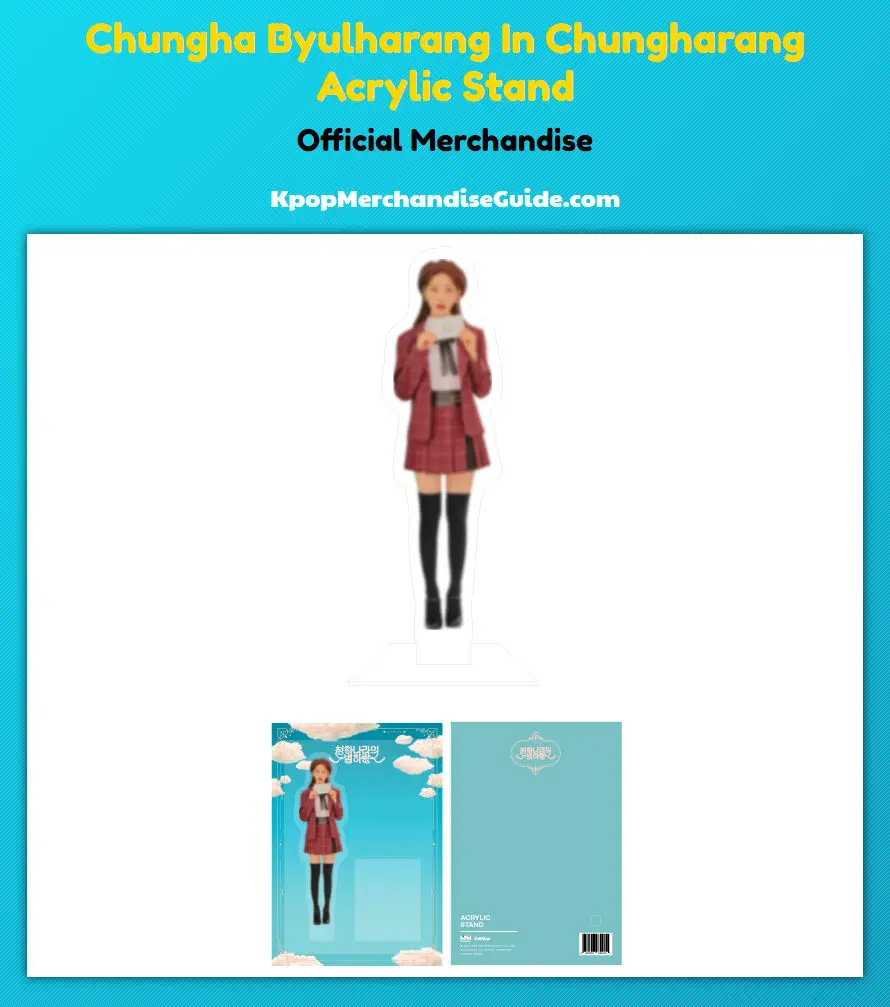 Beside the acrylic stand, the collection prepared for the fan meeting consisted of 3 L-holders in a set (220 x 310 mm), a sticker (105 x 120 mm) and hand mirror (70 x 70 mm) set, the official slogan (1700 x 150 mm), the official light stick of Chungha, the pouch for the light stick (149 x 310 x 90 mm), the strap key ring for the light stick (20 x 165 mm), a photo card collector book (type A or B, 180 x 220 x 44 mm), a fabric poster (520 x 748), a set of a passport case (200 x 140 mm) and mini note (88 x 125 mm), a monitor memo pad (type A or B, 80 x 300 x 20 mm), and a mirror grip tok (40 x 40 mm).
Additionally a pouch kit was available. It was composed of a pouch (either type A or B), a set of 15 postcards, the L-holder set and the sticker and hand mirror set.
You can get this acrylic stand from e very reliable and experienced seller on Ebay. The original price was 20,000 KRW but you can get it for $28.99.
Available From Ebay ▼
Check It Out
Or Yesasia ▼
Check It Out