Chungha Byulharang T-shirt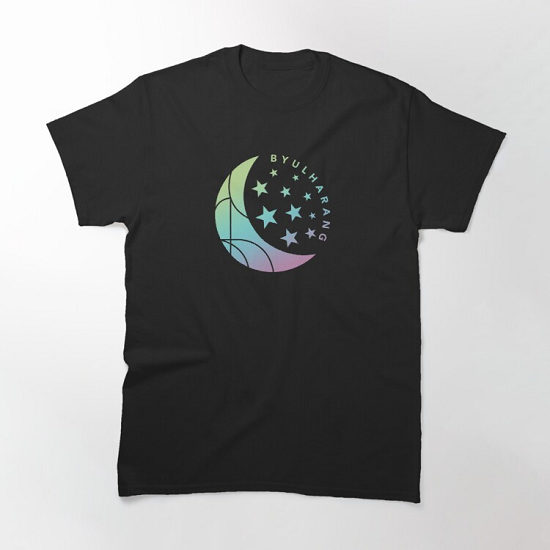 | | |
| --- | --- |
| Price | $23.01 |
| Type | Unofficial |
Available from Redbubble ▼
Check It Out
This Chungha T-shirt features the logo of the official fandom of the vocalist called Byulharang. The name of the fandom, alongside the logo, was announced by MNH Entertainment - the Chungha's management company - on June 6, 2018. The logo is composed of a crescent moon, stars and the word "Byulharang", and is in purple, blue and green tones. The design can be printed on front as well on the back of the T-shirt.
The item is made of a heavyweight 5.3 oz fabric made of cotton (all solid colors) or a combination of cotton and polyester in a ratio of 90% to 10% (heather grey) and 50% to 50% (denim heather). It is a very nice looking and well made material.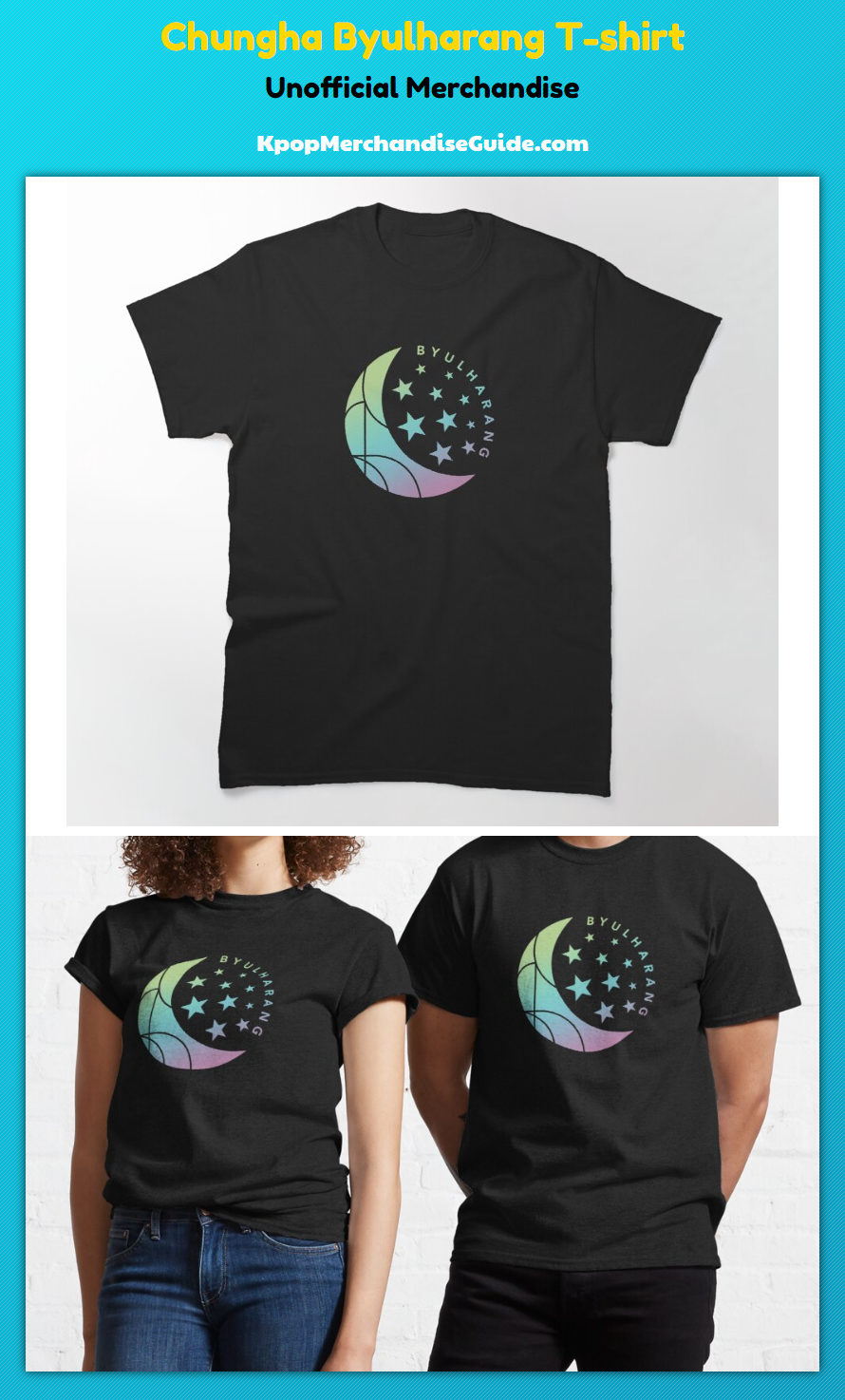 The available colors (besides the mentioned two) are: black, white, navy, blue, red, dark red, green, creme, dark grey, brown, light blue, gold, purple, army and orange. You will definitely find something for you.
There are many sizes to choose from. You can get the Chungha T-shirt in any between S and 5XL. Please check the measurements to be sure you will be purchasing the right size: The details are here: S (chest: 36 inch, length: 28 inch), M (chest: 40 inch, length: 29 inch), L (chest: 44 inch, length: 30 inch), XL (chest: 48 inch, length: 31 inch), 2XL (chest: 52 inch, length: 32 inch), 3XL (chest: 56 inch, length: 33 inch), 4XL (chest: 60 inch, length: 34 inch), 5XL (chest: 64 inch, length: 35 mm).
The T-shirt is available from Redbubble. It is definitely worth it if you are a fan of Chungha.
Available from Redbubble ▼
Check It Out