The Rose Void Semi Gloss Poster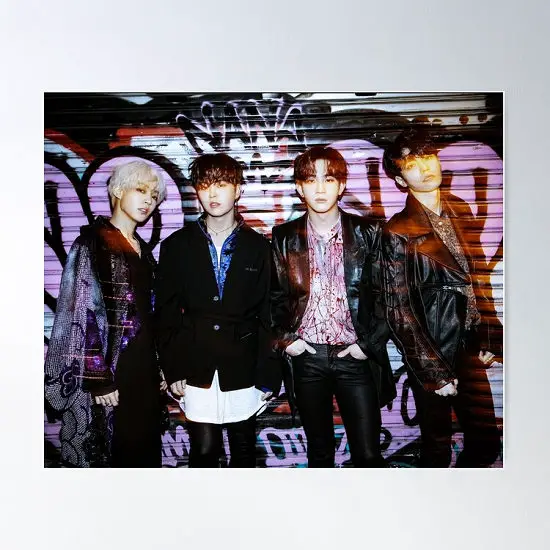 | | |
| --- | --- |
| Price | $12.38-$30.97 |
| Type | Unofficial |
Available from Redbubble ▼
Check It Out
This is unofficial product which will be perfect to decorate your room if you are a fan of The Rose. It features a photo of all 4 members. The band consisting of Woosung, Dojoon, Hajoon and Jaehyeong officially debuted J&Star on August 3, 2017 with their first single titled Sorry.
The featured photo comes from the promotional material for the group's first extended play titled Void that was released on April 16, 2018. It was crowdfunded through Makestar platform and consists of 8 tracks including the new songs Baby and I.L.Y. It features some wonderful music.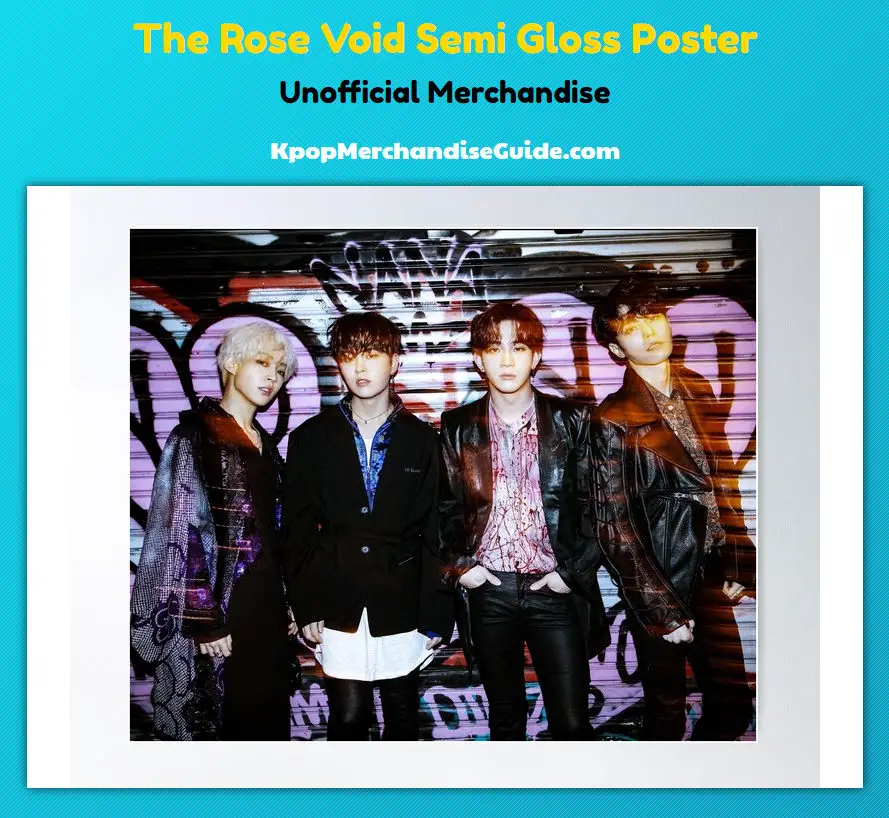 The poster has a semi gloss finish and you can get it in different sizes including small (20.1 x 16.4 in), medium (28.6 x 23.4 in) and large (40.6 x 33.2 in). It includes a 3/16 in (5 mm) white border which will be helpful during the framing of the poster if you chose to do it.
Since the merchandise related to The Rose are not easily accessible, you should definitely think about getting this unofficial item. You can purchase it for a reasonable price on Redbubble. And of course you can get other items with the same design including T-shirts, hoodies, mugs and many more.
Available from Redbubble ▼
Check It Out