The Rose Graphic T-shirt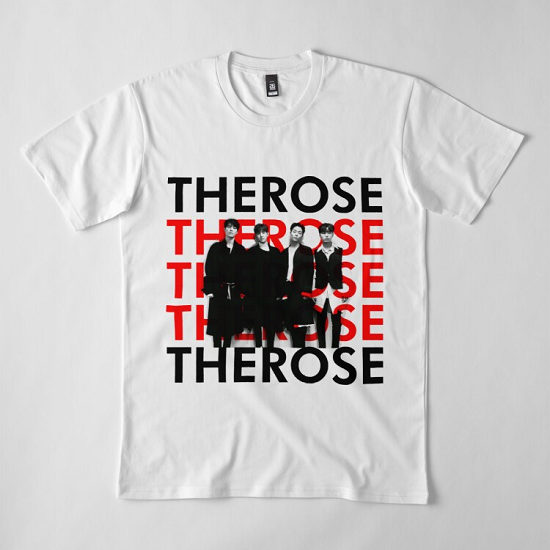 | | |
| --- | --- |
| Price | $44.51 |
| Type | Unofficial |
Available from Redbubble ▼
Check It Out
This T-shirt will be a good addition to the KPop apparel you own. This is also a good recommendation item if you're looking for a nice gift for someone who is a fan of The Rose.
The T-shirt features a picture of all members of the band including Dojoon, Woosung, Hajoon and Jaehyeong, alongside the name of the KPop group written four times. The design will definitely look good on a lighter backgrounds. Black and red backgrounds are probably not the best choice.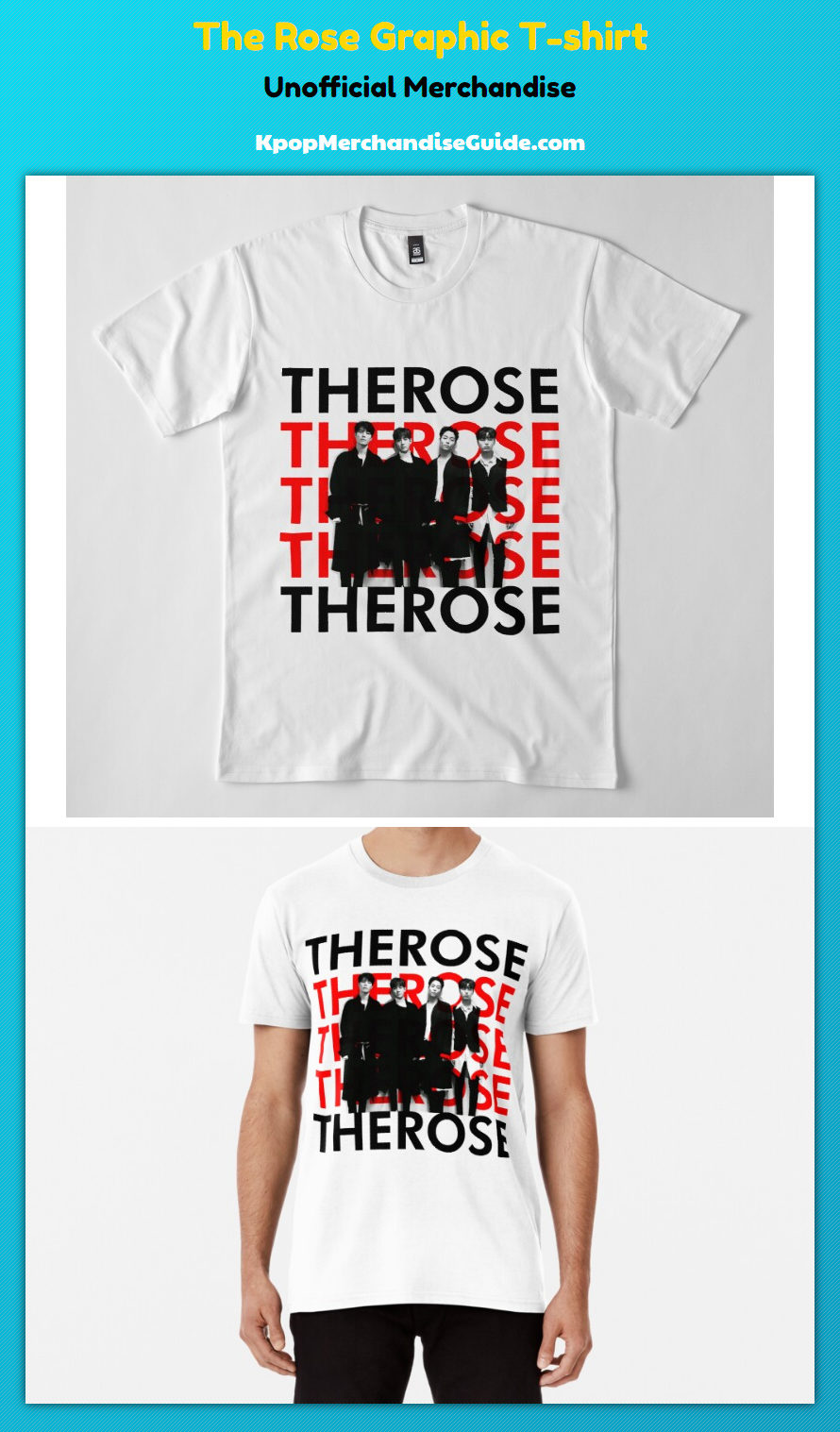 You can get the item if many colors including black, white, army, orange, blue, light blue, red, dark red, purple, brown, navy, gold, dark grey, creme, green, heather grey and denim heather. As you noticed there are many options to choose from, so you can be sure you will find something you'll like.
The item can be bought in many sizes so you don't have to worry about that you won't find the right one. You can get one of 8 sizes. Here is the chart. S (chest: 36 inch, length: 28 inch), M (chest: 40 inch, length: 29 inch), L (chest: 44 inch, length: 30 inch), XL (chest: 48 inch, length: 31 inch), 2XL (chest: 52 inch, length: 32 inch), 3XL (chest: 56 inch, length: 33 inch), 4XL (chest: 60 inch, length: 34 inch), 5XL (chest: 64 inch, length: 35 mm). Please check carefully the information before making a purchase.
You can get this high quality product from Red Bubble with either front or back print.
Available from Redbubble ▼
Check It Out