The Rose Logo T-shirt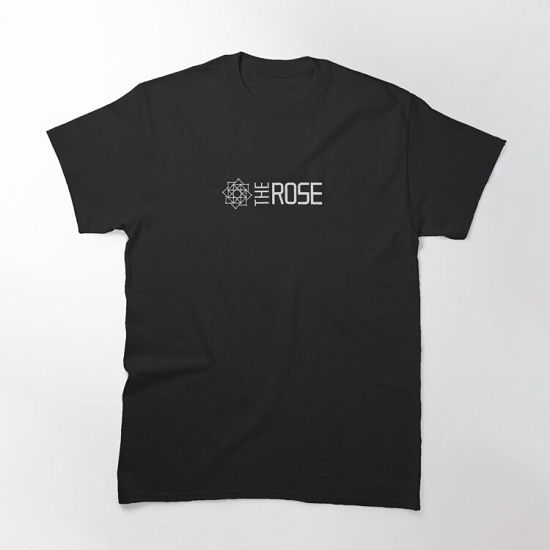 | | |
| --- | --- |
| Price | $21.41 |
| Type | Unofficial |
Available from Redbubble ▼
Check It Out
If you're looking for a good quality The Rose merchandise this T-shirt is definitely something you would like to have. This piece of apparel showcases the logo of the group in white. You can get the T-shirt with the print on front as well on the back. That depends on your preference. The logo of course will look better on a darker background, and most definitely won't look well on white background.
There are 17 different colors to choose from so you can practically get whatever you think of. The available tones are: black, white, red, dark red, brown, blue, light blue, navy, gold, green, dark grey, heather grey, purple, army, creme, orange and denim heather. Black color is probably the best choice in this case. But you can also experiment with others.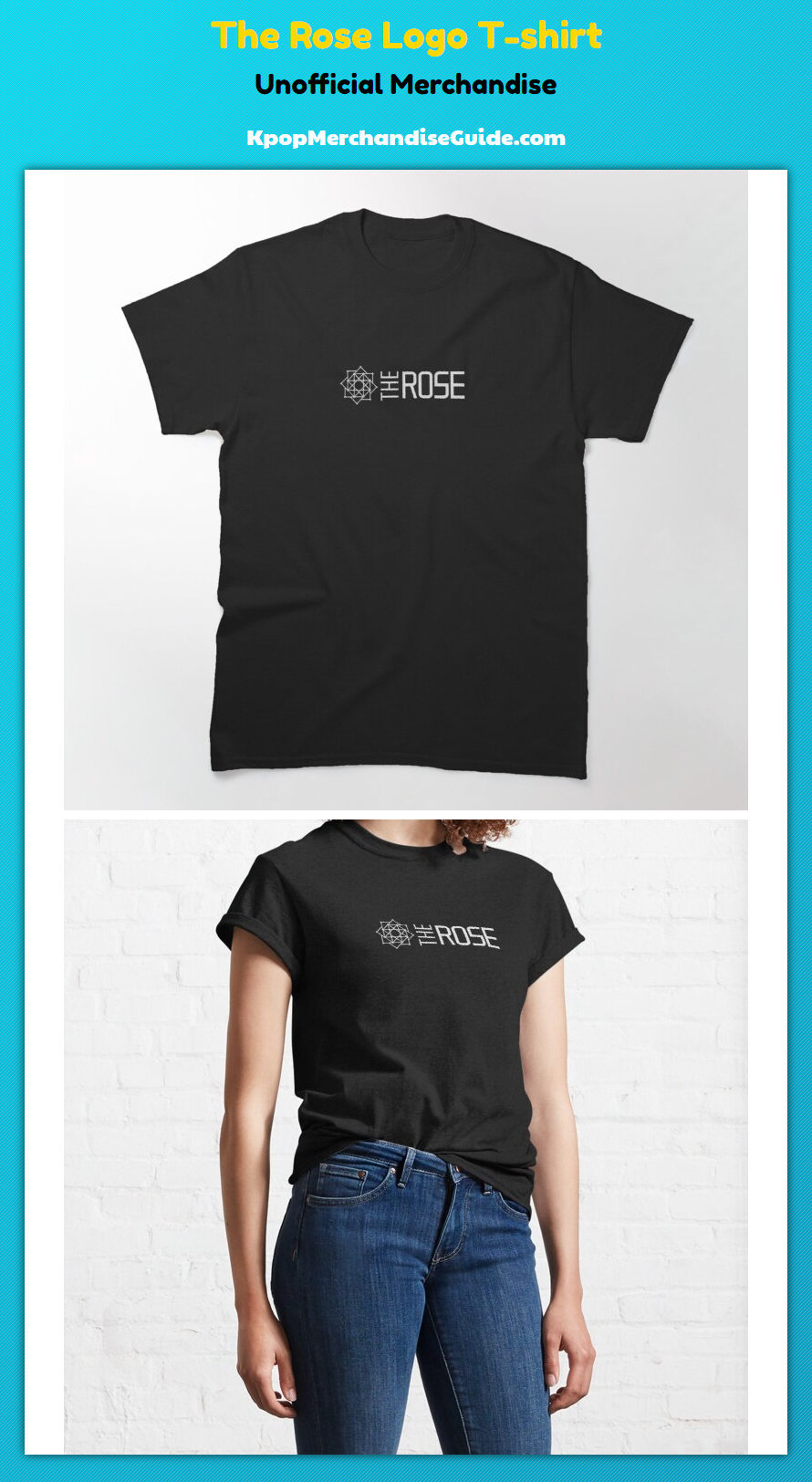 You can get 8 sizes ranging from S to 5XL, so you will find the T-shirt that will fit. The measurements are here: S (chest: 36 inch, length: 28 inch), M (chest: 40 inch, length: 29 inch), L (chest: 44 inch, length: 30 inch), XL (chest: 48 inch, length: 31 inch), 2XL (chest: 52 inch, length: 32 inch), 3XL (chest: 56 inch, length: 33 inch), 4XL (chest: 60 inch, length: 34 inch), 5XL (chest: 64 inch, length: 35 mm). Please check the details before making the purchase to avoid any inconveniences, and be sure that this The Rose T-shirt will be of the perfect size.
The solid colors are made of 100% cotton, while heather grey and denim heather are made of a combination of cotton and polyester (90%/10% and 50%/50% respectively).
You can buy this item from Redbubble for a very good price. You should consider getting it, especially if you are a fan of The Rose.
Available from Redbubble ▼
Check It Out