IZ*ONE Postcard And Sticker Set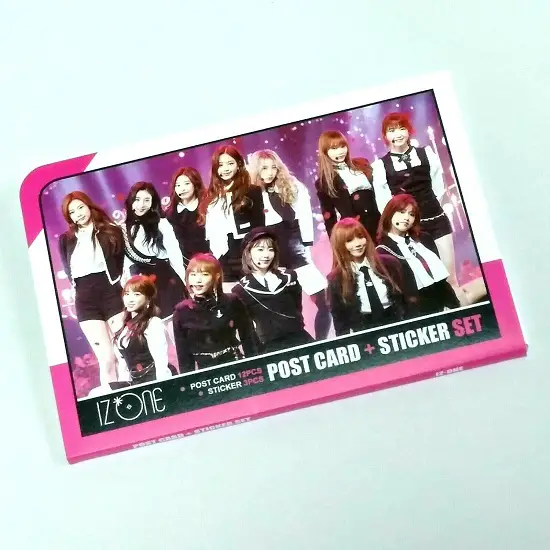 | | |
| --- | --- |
| Price | $9.99 |
| Type | Unofficial |
Available From Ebay ▼
Check It Out
If you're looking for some interesting collectibles related to IZ*ONE then you should definitely grab this one. What you can see here is a set of postcards and stickers featuring the photos of all members including Jang Wonyoung, Sakura Miyawaki, Jo Yuri, Choi Yena, Ahn Yujin, Nako Yabuki, Kwon Eunbi, Kang Hyewon, Hitomi Honda, Kim Chaewon, Kim Minjoo and Lee Chaeyeon. This is unofficial product made in South Korea. But of course you can be sure it is of a high quality.
The group has released officially only one postcard related collectible (although a special promotional set was manufactured as a result of a collaboration between Izone and an e-commerce website Gmarket founded in Korea in 2000). It was a set of 12 postcards available as part of the collection prepared for a special event Color*Iz Show-Con that took place at the Olympic Hall in Seoul on October 9, 2018. The set featured the photos of every member wearing a white shirt on a light background. On each photo we could spot a signature of a particular member. Other items you could get at the event if you were lucky enough were a light stick with a strap, the official slogan commemorating the show-con, a set of 13 posters, a set of 13 pin buttons and a black and pink popsocket (smart pop). During the first concert of the group titled Eyes On Me you could purchase a set of 1 sheet of deco stickers (90 x 130 mm) and 1 photocard sticker (standard size 55 x 85 mm). The set was available in 12 variants - one for every member.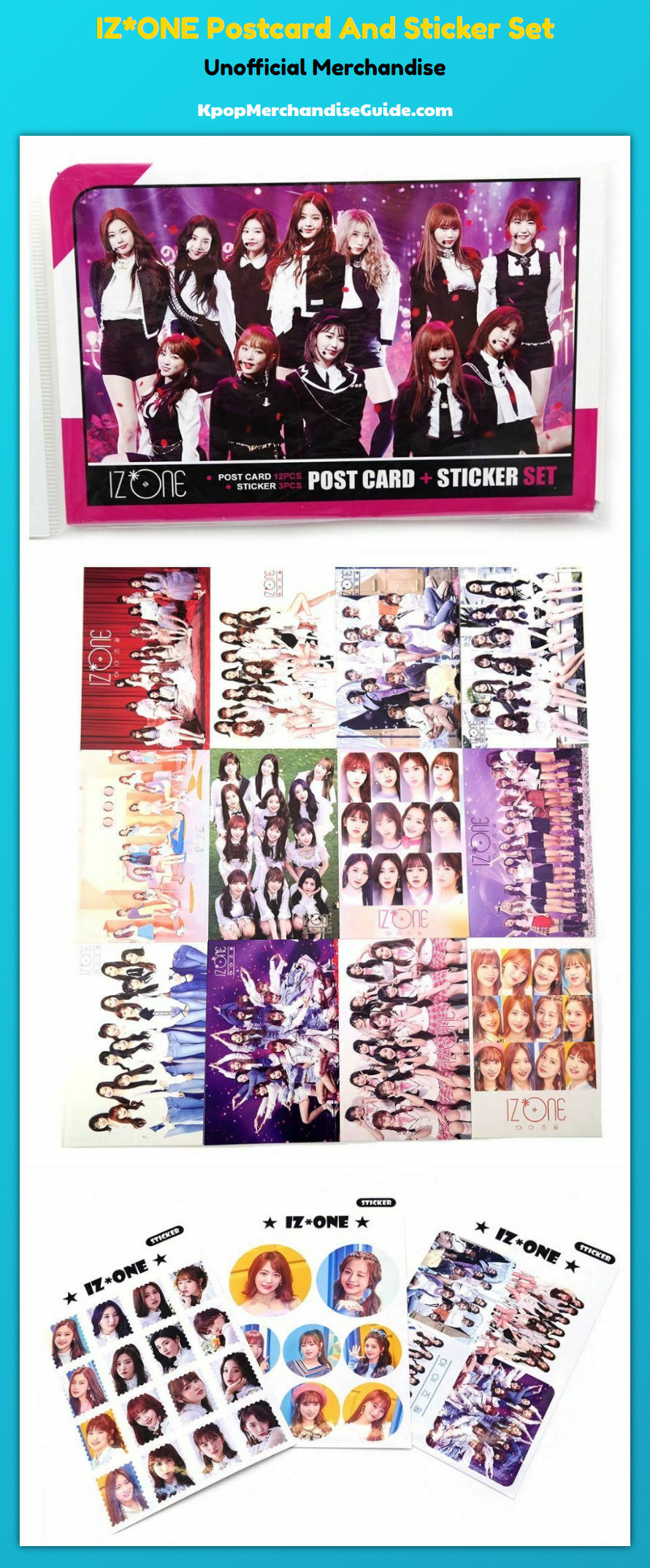 This IZ*ONE set consists of 12 different postcards with the pictures of all members on each one of them and three sheets of stickers. On the pictures you will spot some shots from the official photoshoot for the debut extended play Color*Iz and some other from their live performances. The stickers on the included three sheets come in different shapes - you will get 16 in a shape of a post stamp, 4 that look like a photocard and 8 round stickers. All comes in a nice package which distinctly states on both sides of the cover what the content is. The size of the item is 150 x 100 mm (5.90 x 3.93 inches). It was manufactured in South Korea and is available from an experienced KPop goods seller who offers a high quality merchandise for the fans around the world.
Available From Ebay ▼
Check It Out