KPop Polaroid Lomo Photocards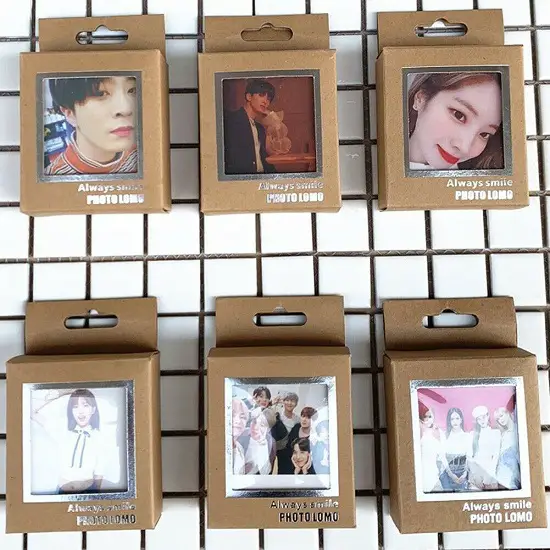 | | |
| --- | --- |
| Price | $2.15 |
| Type | Unofficial |
Available From Ebay ▼
Check It Out
If you're on a budget and I mean on a really tight budged then you are definitely looking for the most affordable merchandise available. You even don't take the official goods into account since they can happen to be more expensive than you would like them to. Fortunately there are some high quality unofficial items for a very reasonable price. So you can be sure your budget won't be strained. This is the perfect example of that kind of KPop collectible.
What you can see here is a set of 40 different photocards made of paper. There are many of sets of lomo photocards available on various online stores that are a great substitute for the official ones released to commemorate the events of our favourite idols. These are similar to other polaroid cards included in collections of official merchandise. For example Stray Kids had their set of randomly chosen polaroid photocards which were available during Unveil Op. 02 : I Am Who showcase and came in a beautiful tin box. During the first concert of Oh My Girl titled Summer Fairy Tales as set of 25 polaroids was available for the attendees. The group later added similar sets during their Secret Garden and Fall Fairy Tales concerts. During the Premier Greeting Line & Up when Loona officially introduced their lineup a special set of polaroids was offered for the fans as a souvenir.

The photocards you will find in the package feature the members of a chosen group. There are 6 artists to choose from including BTS, Blackpink, GOT7, Seventeen, IZ*ONE and Twice. Regardless of a group you will get 40 sheets in a cardboard box with the words "Always Smile Photo Lomo". The box has a transparent window on front so you know at a first glance what group it is about. Under each of the polaroids there's a small logo of the group. The size of each sheet is 60 x 70 mm. They are rather square and look like a typical photo taken by an instant camera that we all are perfectly familiar with. The only different is the logo on each of the cards. Of course there is still some room left for your message if you decide to add one.
Although the product is unofficial it's really well made and will please even the most demanding fans. And if you take the price into the account you will be pleased even more. You can get one of these 6 sets for a really small amount of money - for $2.93. Tens of fans already made a purchase and added this cool piece of merchandise to their collection.
Available From Ebay ▼
Check It Out