Blackpink Official Grip Holder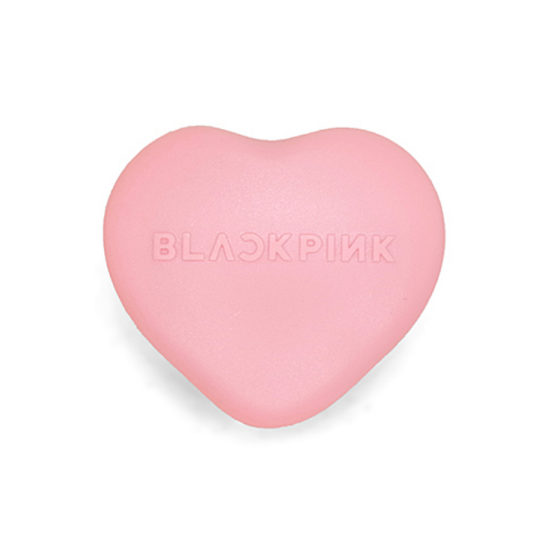 | | |
| --- | --- |
| Price | $16.95-$23.99 |
| Original Price | ₩13,000 (~$10.92) |
| Type | Official |
Available From Ebay ▼
Check It Out
Or Amazon ▼
Check It Out
This is the official collectible from YG Entertainment. It will help you to hold your smartphone in a much steadier way and will keep it from dropping. It is a must have item for every phone user who want to hold it in one hand and do something different with the other. This Blackpink grip holder was released on October 1, 2018 and the pre-order period began the month earlier on September 17, 2018 and ended on September 30. It was manufactured to commemorate the release of the first mini album Square Up that came out on June 15, 2018. The holder is pink and is shaped like a heart instead of a circle which we all are probably most used to. It has a black base with a special adhesive which will stick to the surface of your smartphone or case. In the middle of the heart we can spot the name of the group. The grip tok was made of PC and TPU and weights around 8 g (0.28 oz). Its dimensions are 46 x 41 x 20 mm (1.8 x 1.6 x 0.78 inch). It was manufactured in China by a company called TRADIT. It is a high quality item.
The shape of the holder resembles the shape of a hammer of the official Blackpink light stick Bl-Ping-Bong and other merchandise of the group, for instance a ballpen, a cushion, a massage stick, a set of stickers and a soap set from the collection prepared for the second concert tour In Your Area that began in November of 2018 and during which the girls visited Asia, United States, Canada, Europe and Australia.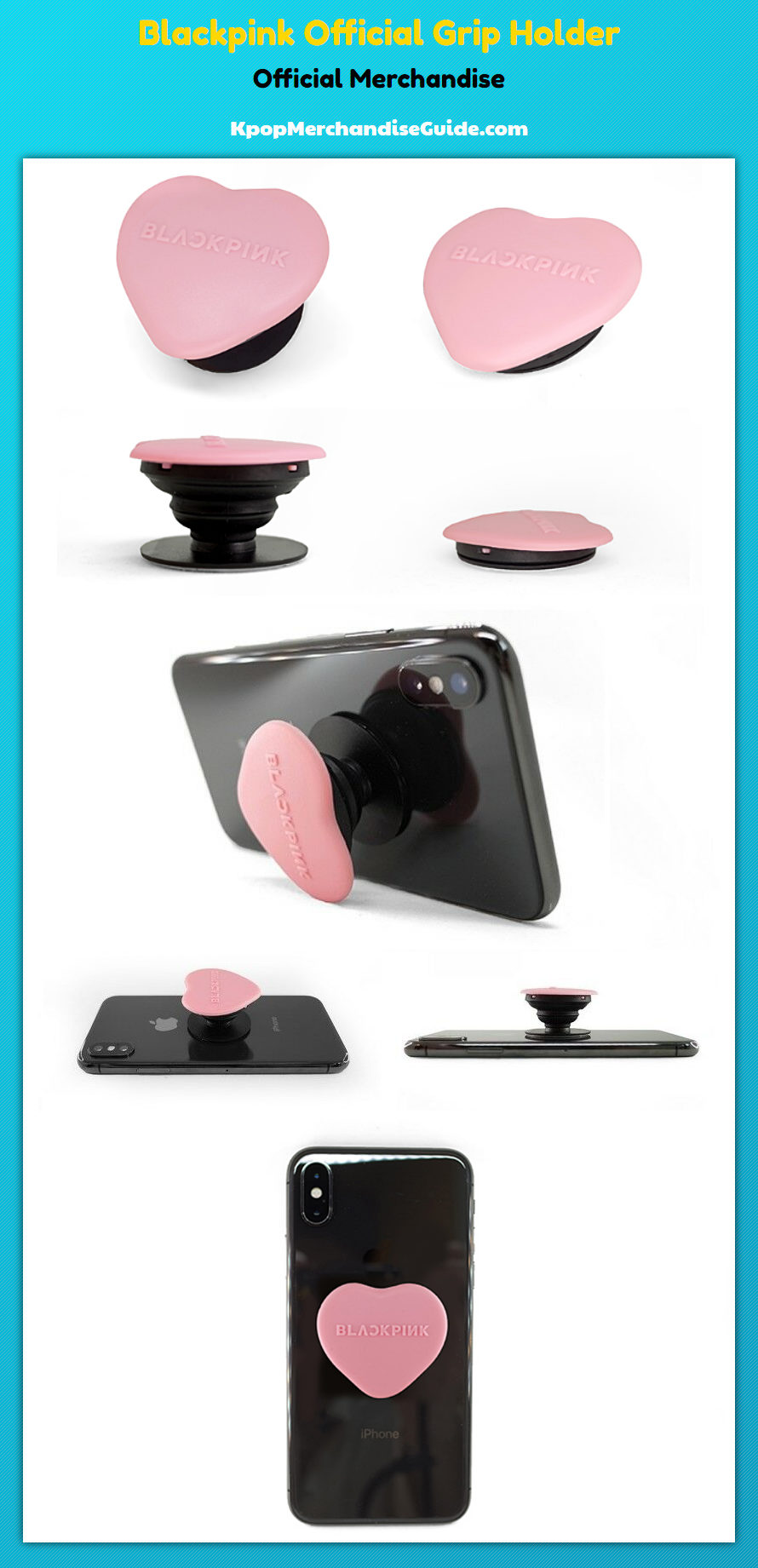 This is the only one official Blackpink grip holder available at the moment. You can try to look for the fan made popsockets if you want. Of course they seldom show up online so this item is probably the most reasonable solution. You can always try to get the official holders of other KPop artists. There are several options to choose from. For example some time ago SM Entertainment released a series of round grip toks for their artists including NCT 127 (version 1 and 2), Red Velvet, EXO, SHINee and Super Junior. A selection of 8 pieces was available for the attendees of the encore concerts titled EXO Planet #4 - The ElyXiOn [dot] in Seoul on July 13-15, 2018. Each of them featured a logo of a member of EXO on a background of a particular color. A similar to this Blackpink holder - also in a shape of a heart - was available at the concert Would You Stay - Secret Box of WJSN (Cosmic Girls). A Halloween related grip tok was included in collection available at the Once Halloween Fanmeeting of Twice that was held at the Yonsei University on October 28, 2018.
You can get this Blackpink grip holder from the seller on Amazon or from the official store YG Select. It costs only $23.25. You will be most likely very pleased with this cool item which will make your life a little bit easier.
Available From Ebay ▼
Check It Out
Or Amazon ▼
Check It Out