Blackpink Elago Airpods Case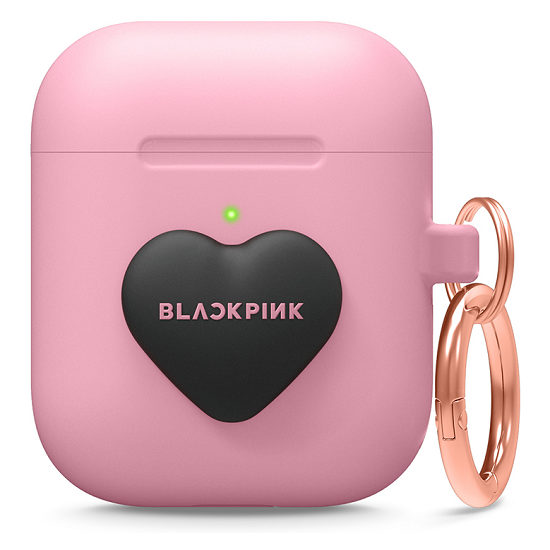 This product is a collaboration between Blackpink and a company Elago. What you can see here is an Aipods case cover for the first and the second generation of the earbuds. It is pink and features the name of the girl group on a black heart. It comes with a round carabiner so you can attach it to a your purse, keyring or a lanyard. The diameter of the carabiner is 25 mm. It is a very useful item which you will be glad to enjoy.
The Blackpink Airpods case is made of silicone and zinc alloy, and its dimensions are 64 x 49 x 25 mm. It support both wireless and wired charging. It comes in an elegant pink box. The case is covered in a special coating applied inside to prevent it from falling off.

It is the official item from Elago (which also design the product) based in California, under the license by YG Entertainment. It was manufactured in China.
You can get this Airpods case for a very good price, so you shouldn't be disappointed. If you are a Blackpink fan and own Airpods this is a must have item.
Two other cases were produced by the company - an Airpods Pro case and a cover for the Samsung Galaxy Buds.
Available From Ebay ▼
Check It Out
Or Amazon ▼
Check It Out