Blackpink Limited Edition Photobook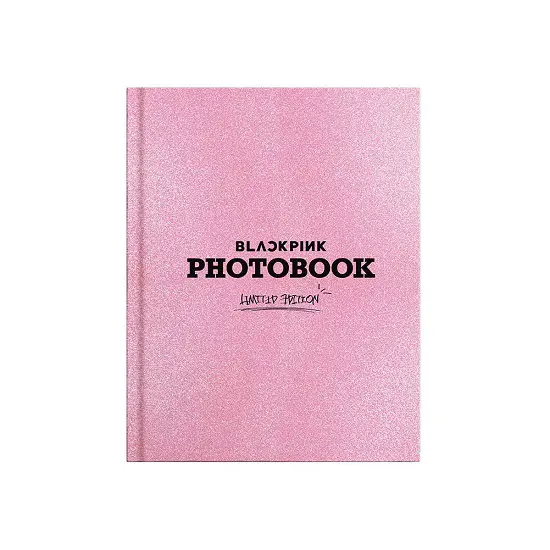 The pre-order of Blackpink limited edition photobook began on June 12, 2019 and ended the same month on June 26. It was officially released on June 27 on various KPop stores online of offline in South Korea. It was distributed by Music&New Co., Ltd under the license from YG Entertainment - the company housing such stars like iKON, Winner, AKMU and Sechs Kies. The photobook was prepared to support the second extended play of the girl band titled Kill This Love. You can call it a big success of the group. The mini album was released on April 5, 2019 and consists of 5 songs: the title Kill This Love, Don't Know What to Do, Kick It, Hope Not and a remix of Ddu-Du Ddu-Du. The EP peaked at number 1 on Billboard's US World Albums chart.
The photobook consists of 184 pages full of photos of all four members of one of the most important groups of YG Entertainment: Lisa, Jisoo, Jennie and Rose. It has a pink hardcover with words that confirm it is a limited quantity item. On the back you will notice a purple sheet of paper with a photo of the silhouettes of all four members, the information about the product and a barcode. It measures 190 x 250 x 20 mm. Beside the Blackpink photobook in the package you will also find a set of 5 postcards sized 140 x 100 mm and a folded poster of a dimensions of 340 x 230 mm. The postcards are made of PVC and contain 1 group sheet plus 1 sheet for each member. They are rather glossy and translucent and come in a white envelope. It's worth noting that the teaser photos of this item mistakenly suggested that only 4 sheets will be included when in fact one additional was present in the package. A special photo fan was included in the package exclusively for everyone who purchased the photobook on Ktown4U.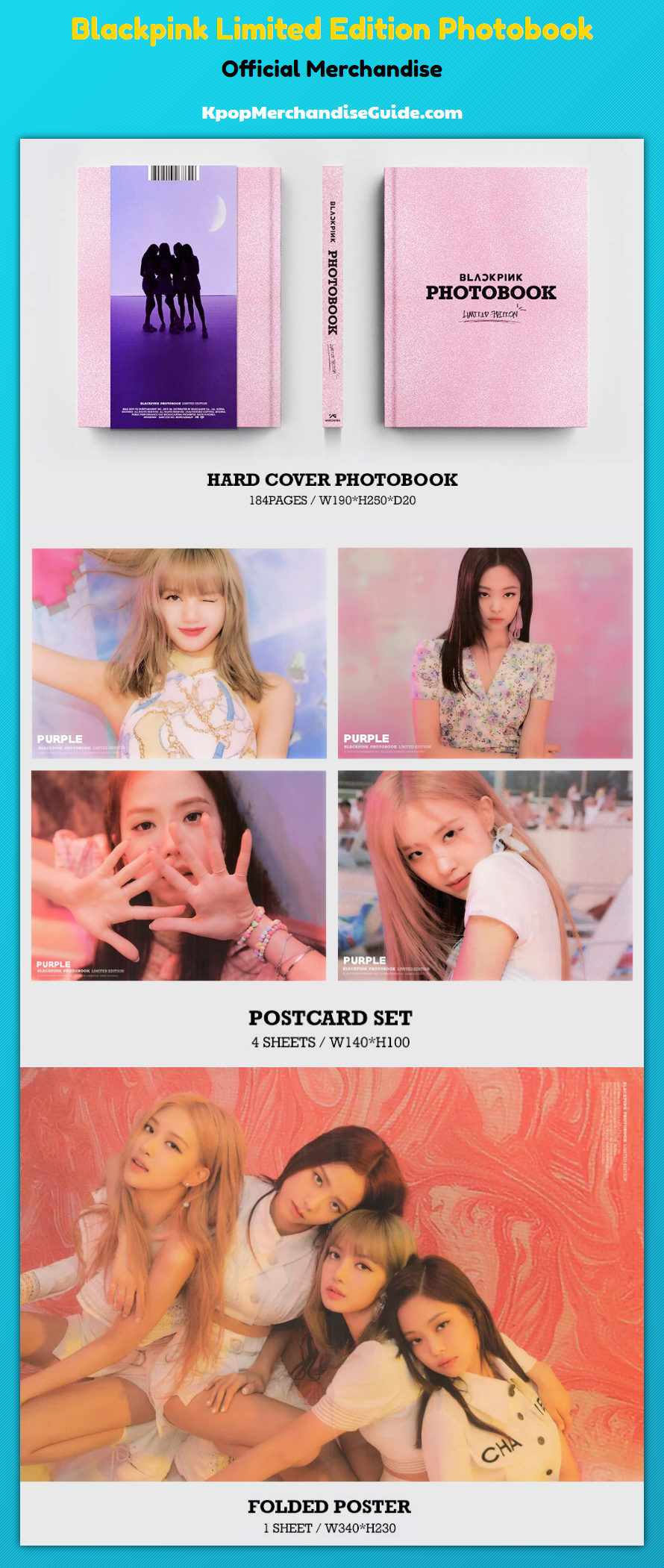 The Blackpink photobook is sold out from the official store YG Select so it's only available from the third party sellers. You should definitely grab yours before it disappear for good. You can get a copy from a trustworthy seller on Amazon and get a nice set of double-sided photocards as a bonus.
The Blackpink limited edition photobook was followed by a special package Summer Diary In Hawaii which was released on September 9, 2019. Beside a beautiful 168 pages photobook it contains a DVD with 90 minutes of footage, a postcard case (142 x 102 mm), a postcard stand (140 x 100 mm), a set of 8 postcards of the same size as the stand (chosen randomly out of two different variants), 2 photocards of a standard size of 85 x 55 mm randomly chosen out of 8 versions, a set of 9 stickers, 1 sheet of tattoo stickers (120 x 85 mm), a pouch made of PVC (130 x 100 mm), a double-sided folded poster (336 x 496 mm).
Available From Ebay ▼
Check It Out
Or Amazon ▼
Check It Out