A.C.E Under Cover: Area No 1 Grip Tok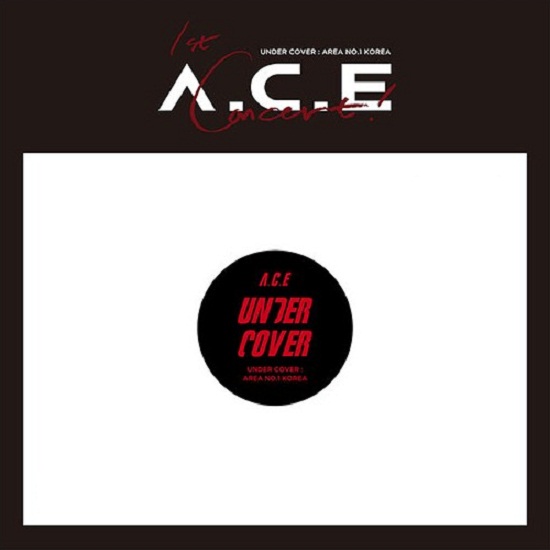 | | |
| --- | --- |
| Price | $17.99 |
| Type | Official |
Available From Ebay ▼
Check It Out
If you need a new KPop posocket this ACE grip tok will be right up your alley. It was released as part of the collection of merchandise prepared for the first concert UNDER COVER : AREA NO.1 KOREA. Popsockets are a small accessories that you can attach to your smartphone or a case and use it as a holder. It can help you to hold the phone in one hand instead of two. These accessories are usually made of TPU and PC and have a circular shape. This ACE grip tok features the title of the tour alongside the name of the group written in red on a black background. It is the official collectible from Beat Interactive - the company of A.C.E. It comes in a red package with a sticker of authenticity on the back that proves it is an official and genuine item. It will be a great item to own.
The ACE grip tok is not the only collectible released for the concert. The collection consists of other including the official penlight with the name of the group, a black free size T-shirt with a silhouette of all members on the back, a set of 2 sheets of stickers with 10 photocards featuring the pictures of all boys, a keyring with a small pendant, a ring necklace, a black ballcap with the title Under Cover on front, a black pouch and a waist bag. The 1st Concert Under Cover: Area No.1 Korea took place at the YES24 Live Hall in Seoul on June 23, 2019 and was organized to support the second mini album titled Under Cover that was released a month before on May 17.
If you like this ACE popsocket you should definitely grab it before it will be sold out. These kind of official items are very much in demand so you should get yours before it will be too late. You can purchase it from a reliable seller on Ebay for just $17.99.
Available From Ebay ▼
Check It Out