ACE Logo Hoodie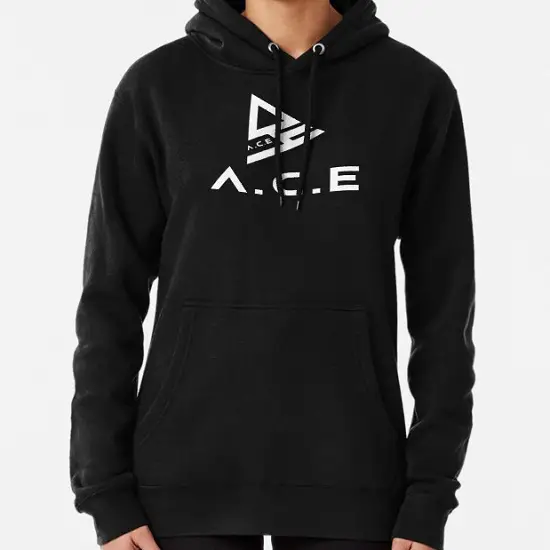 A good quality ACE hoodie with featuring their logo is not easy to find. If you're looking for such an item this post will be very helpful. What you can see here is a black hoodie with the logo of the group on front. Below the logo you can spot the name of the boy band. The ACE hoodie is made of a heavyweight fleece composed of 80% preshrunk cotton and 20% polyester. It has a big front pocket. You can choose one of six different colors including black, beige, charcoal, grey, navy and blue. Finding the perfect size will also not be a problem since it is available in S (chest: 40 inch, length: 27 inch), M (chest: 44 inch, length: 28 inch), L (chest: 48 inch, length: 29 inch), XL (chest: 52 inch, length: 30 inch), 2XL (chest: 56 inch, length: 31 inch). Additionally you can choose the version of this ACE hoodie with a print on the back instead on front (Redbubble only). You can get very immaginitive with this product.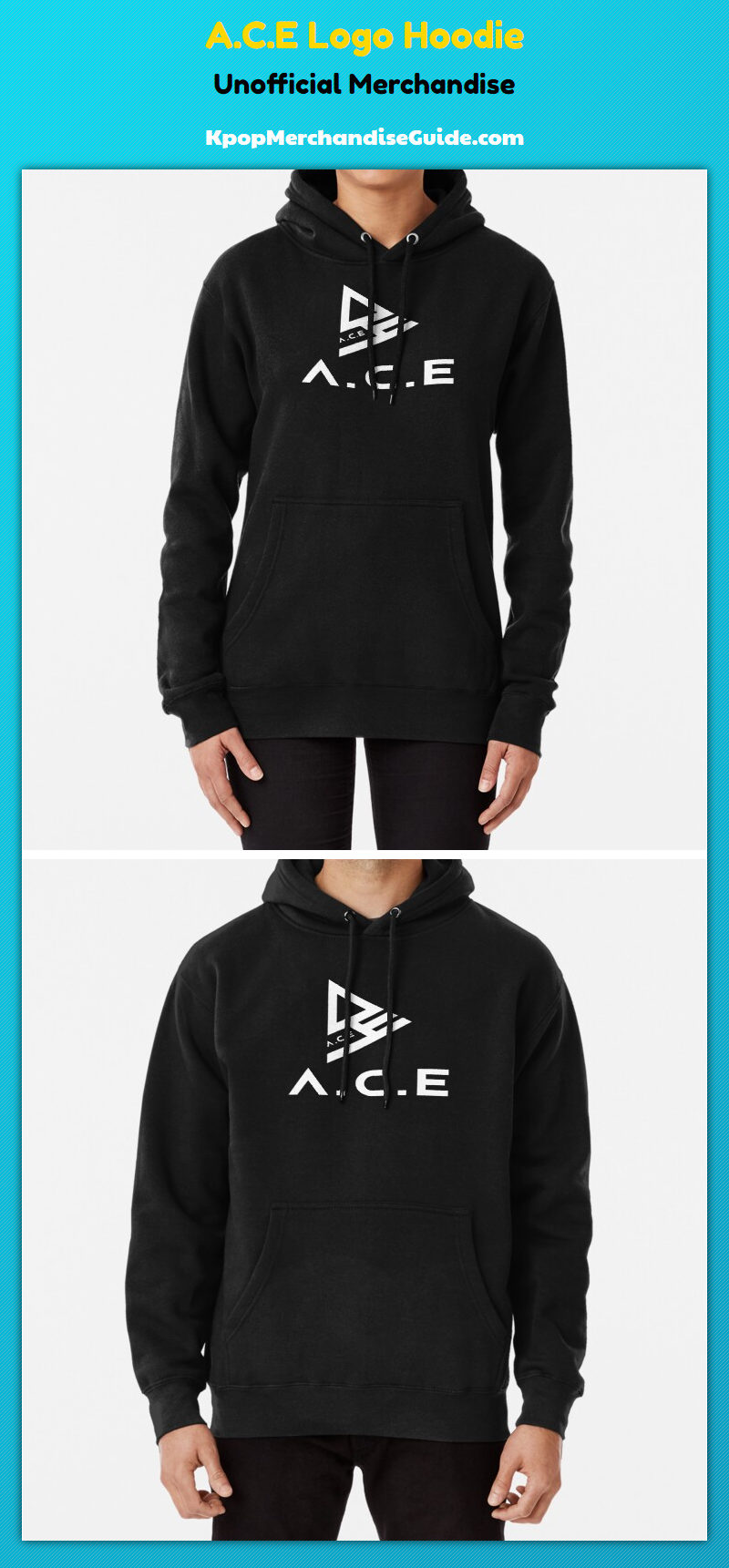 Please notice this is a fan made, unofficial item. If you prefer official pieces of fashion you can try to get items that were previously released as part of different collections of merchandise of numerous events such as concerts and fanmeetings. For example you could find a grey A.C.E hoodie at the Global Fan-Con 2018 - Sweet Fantasy that was held at the Yes24 Live Hall in Seoul on February 18. Another one was released for the ACE World Tour To Be An Ace In USA during which the group performed in cities all around USA - Los Angeles, Seattle, San Francisco, Chicago, Dallas, Atlanta, New York and Miami. It was a pullover and was available in pink color. It had a black logo of the KPop group in a square on front. A different version was prepared for the concerts in Europe of the same tour. The hoodie had a nice pink design on front and a list of all European cities the boys performed in on the back. The last piece was released for the UNDER COVER: AREA US tour that began on December 1, 2019 in Chicago. This ACE hoodie features the title of the tour "Under Cover" written in a red color on front and a list of all cities along with the dates on the back. This piece of apparel was available in five sizes - S, M, L, XL and 2XL. You can try your luck but getting the items I've mentioned will not be an easy task.
And if you like this item you should definitely thing about purchasing it. You can get it from either Redbubble or Zazzle. It costs between $46.95 and $49.73. And if you like the design you can also think about getting other items with it like T-shirts, pillows, phone cases, notebooks, mugs and other.
Available from Redbubble ▼
Check It Out
Or Zazzle ▼
Check It Out