A.C.E Under Cover: Area US T-shirt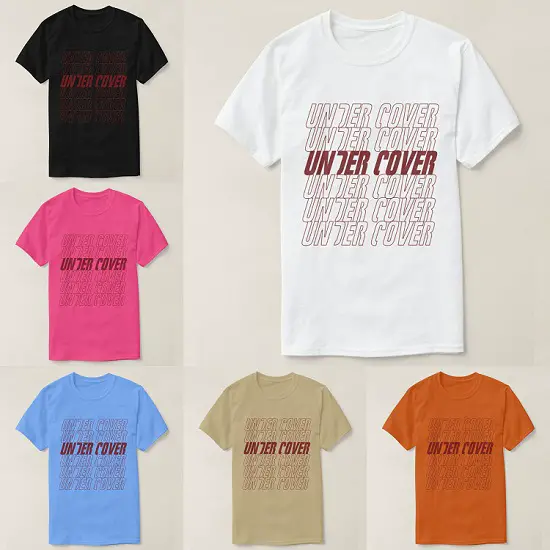 This unofficial A.C.E KPop T-shirt features the logo of the UNDER COVER: AREA US tour that began in 2019. The members were scheduled to visit and perform in 9 cities in the United States including Chicago, Atlanta, Minneapolis, New Jersey, Miami, Dallas, Seattle, San Francisco and Los Angeles. The T-shirts has the same logo on it as all three officially released pieces of merchandise. The three items that was prepared for the attendees of the concerts are a black hoodie made of 50% of preshrunk cotton and 50% of polyester, a black long sleeve ACE T-shirt made of ring-spun cotton and a white T-shirt made of the same material. All these items have on the back a full name of the Under Cover: Area US tour along with the list of all dates and places the members performed in. They are available in five sizes from S to 2XL. You will certainly find the right one for you.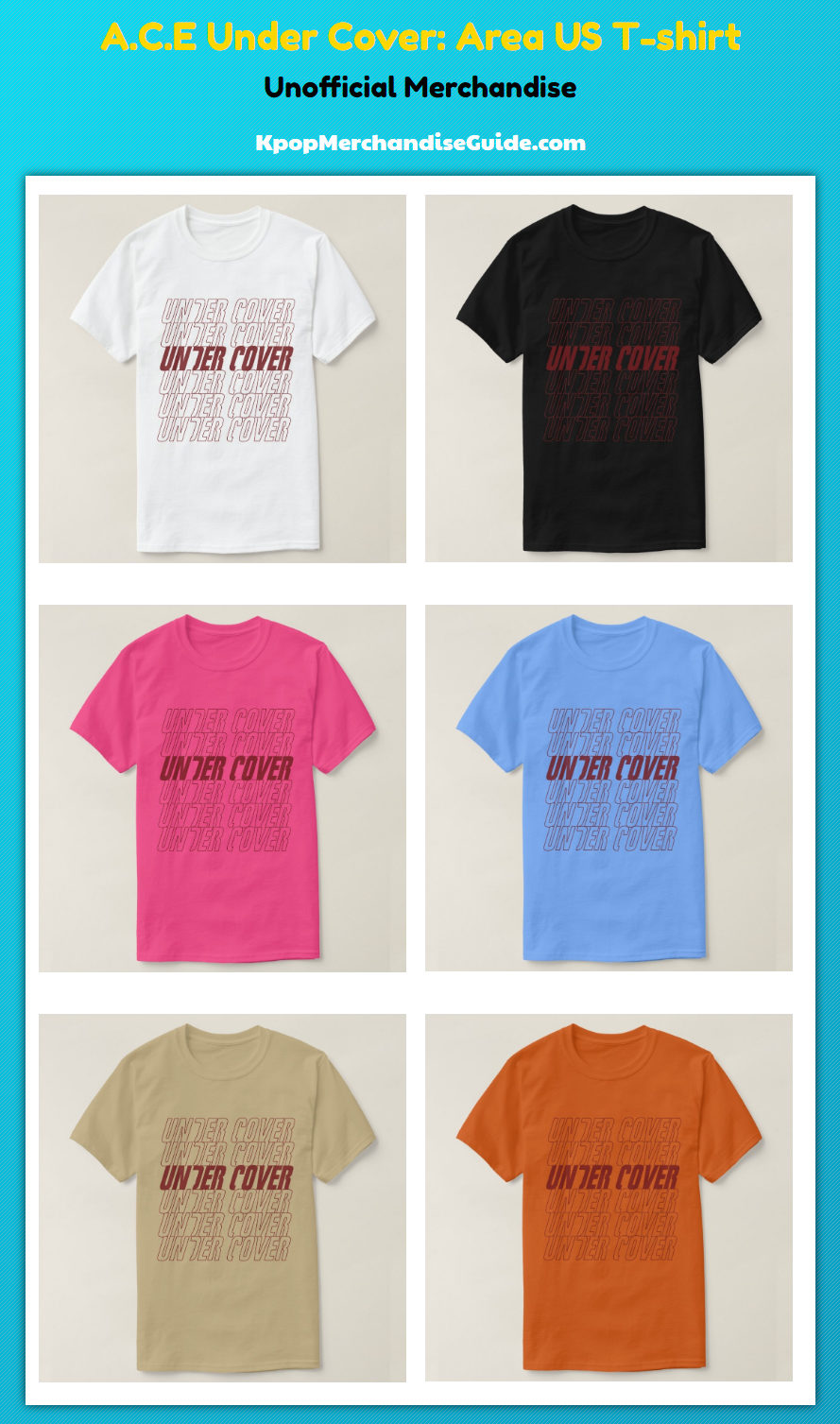 The A.C.E KPop T-shirt you're looking at is a fan made item. If you're looking for an affordable alternative this will be perfect for you. It is made of 100% preshrunk cotton and comes in six different sizes: S (chest: 36 inch, length: 28 inch), M (chest: 40 inch, length: 29 inch), L (chest: 44 inch, length: 30 inch), XL (chest: 48 inch, length: 31 inch), 2XL (chest: 52 inch, length: 32 inch), 3XL (chest: 56 inch, length: 33 inch). The picking the right size won't be a problem. Additionally there are plenty of different colors you can choose from. You can get the ACE T-shirt in black, white, grey, denim, navy, blue, light blue, crème, red, dark grey, green, army, dark green, gold, purple, brown, orange, charcoal, maroon and pink. If you are a fan of A.C.E and you would like to support the KPop group by wearing something related to them you should consider getting the item. And if you plan to visit some of their concerts this is a must have item.
You can get the T-shirt either from Redbubble or Zazzle. It costs between $20.07 and $25.70 which is a very fair price for such an item. You can definitely wear it casually if you're not planning to attend ACE's concert. Anyway it will be nice to own the T-shirt.
Available from Redbubble ▼
Check It Out
Or Zazzle ▼
Check It Out