Verivery Acrylic Light Stick Version 2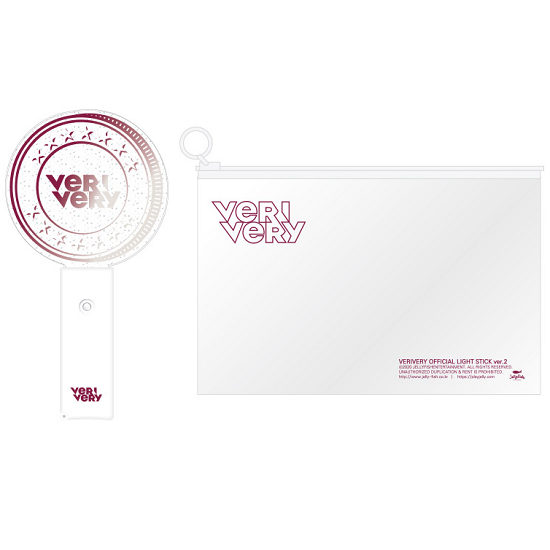 The second version of the official acrylic Verivery light stick was released in conjunction with the premiere of the group's third mini album titled Face Me. The EP came out on January 7, 2020 and features the lead track Lay Back.
The light stick has a round flat head with a name of the group, and a white handle with a button. It is made of acryl with a glitter, and is powered by 3 LR44 batteries. It measures 215 x 113 mm and comes in a transparent zipper bag made of PVC of a size of 250 x 160 mm. This is an official product from Jellyfish Entertainment. It was priced at 15,000 KRW, and was limited to only 3 units per person. You could not purchase more than 3 pieces.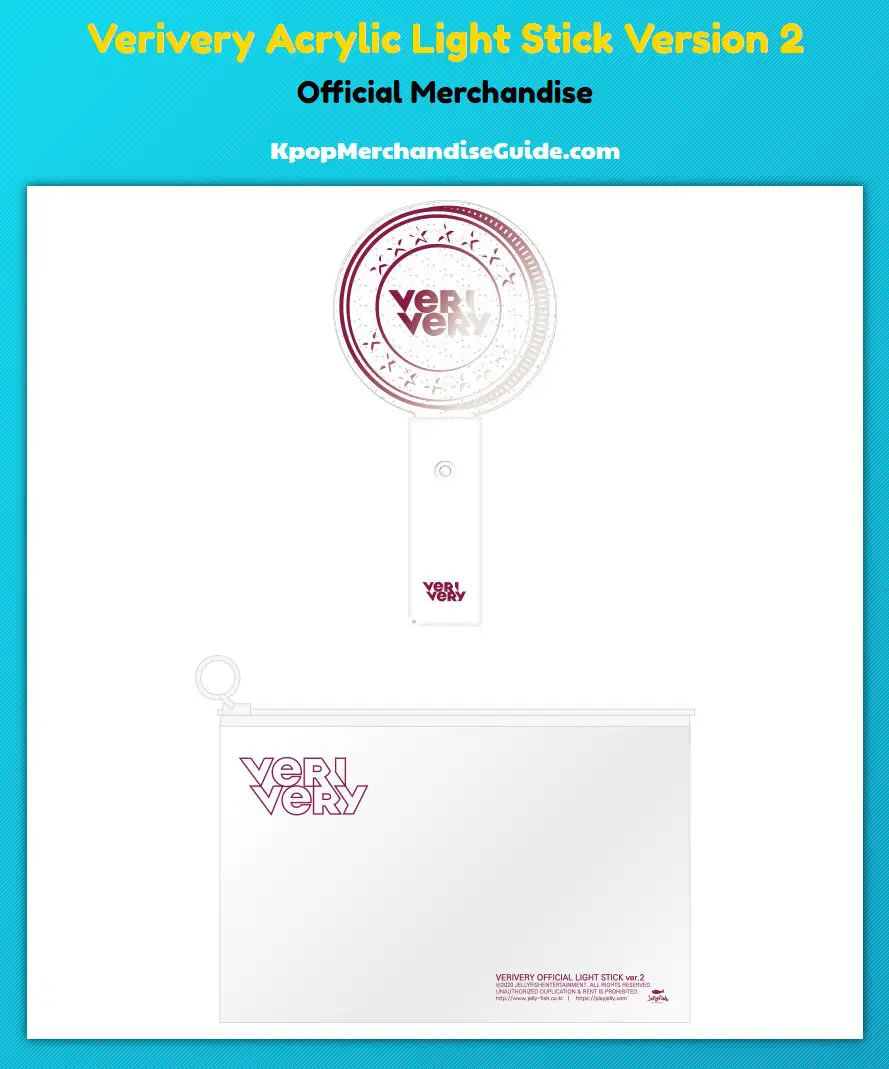 The Verivery light stick was not the only piece of merchandise released for the album. The other was a black hoodie made of fleece. It was available in one size and came with 2 special photo cards.
This was not the first time when a Verivery light stick was introduced to the fans. The first version was released during the group's debut in 2019. It was of the same size as the 2nd light stick and looks very similar (although it is blue and not red).
If you are a fan of Verivery and you would like to have something to support the members with, you should definitely consider getting this collectible.
Available From Ebay ▼
Check It Out
Or Amazon ▼
Check It Out