Verivery Logo T-shirt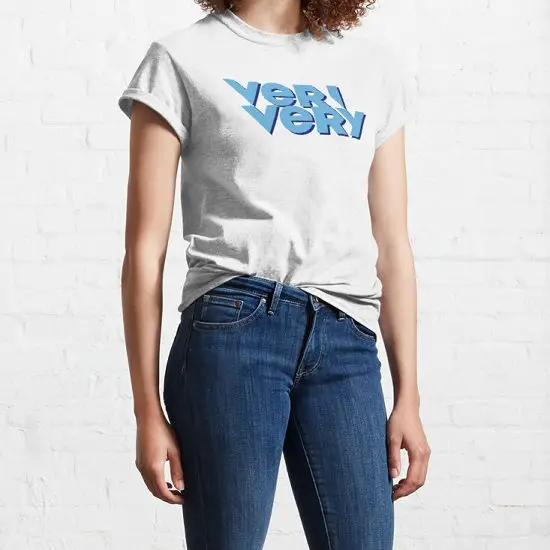 | | |
| --- | --- |
| Price | $23.01 |
| Type | Unofficial |
Available from Redbubble ▼
Check It Out
If you're looking for a nice Verivery T-shirt you should consider getting this item. It features the logo of the group in blue, placed on front on the T-shirt. The logo presents itself equally well on both light and dark backgrounds. It is available in many different colors so you can be certain you will find the one that matches you perfectly.
You can get the T-shirt with the print on front or on the back. The piece of apparel is made of a very comfortable heavyweight fabric composed of a 100% cotton or a combination of cotton and polyester. It will be perfect for everyday wear.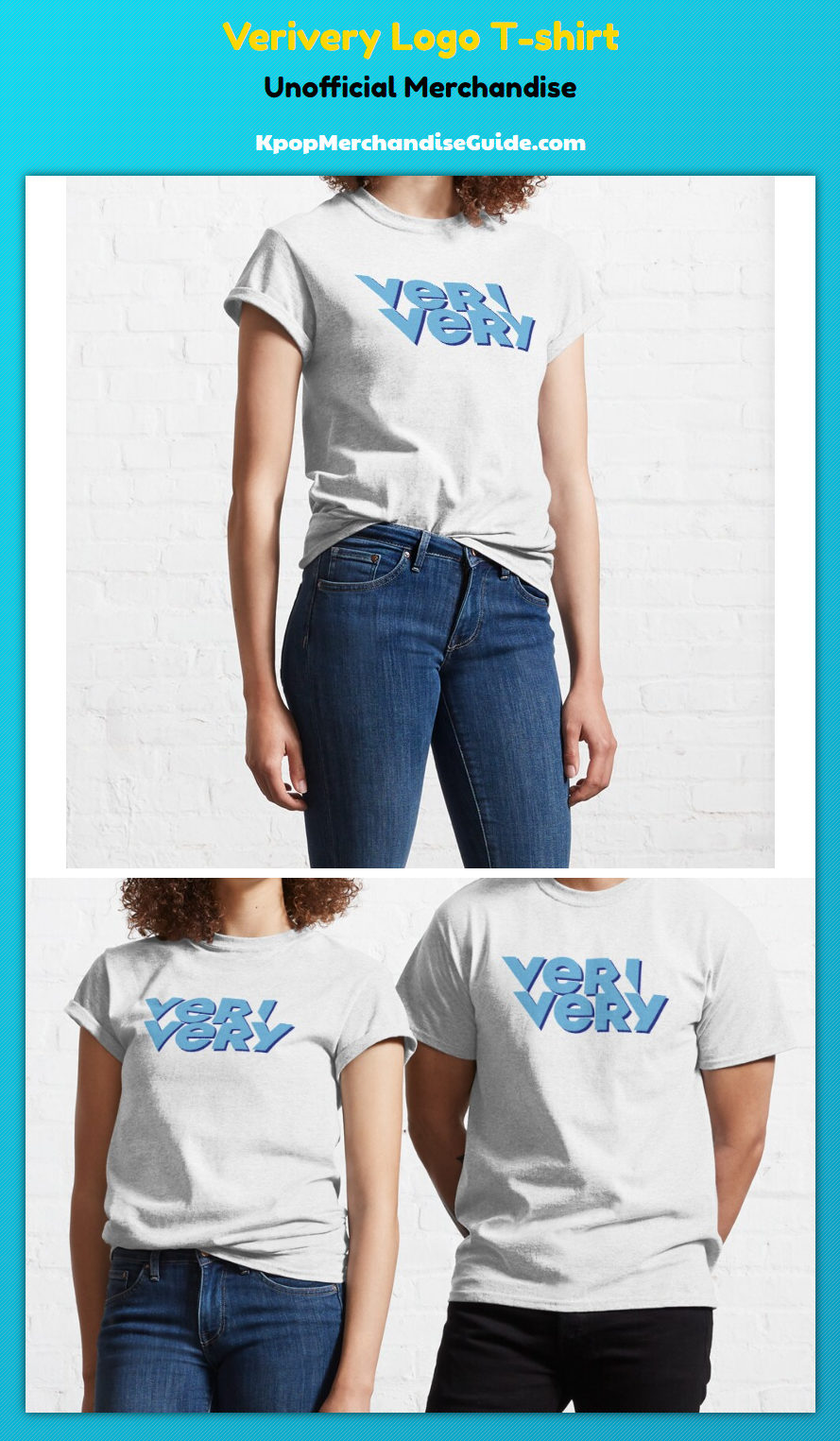 There are plenty of colors to choose from. You can get a piece in black, white, denim heather, gold, dark green, heather grey, creme, red, dark red, green, army, orange, light blue, blue, navy, purple and brown. Instead of only one, you can get more pieces.
Of course it's available in many sizes so you don't have to worry about that you won't find the matching size. You can get it in everything between S and 5XL. The measurements are here: S (chest: 36 inch, length: 28 inch), M (chest: 40 inch, length: 29 inch), L (chest: 44 inch, length: 30 inch), XL (chest: 48 inch, length: 31 inch), 2XL (chest: 52 inch, length: 32 inch), 3XL (chest: 56 inch, length: 33 inch), 4XL (chest: 60 inch, length: 34 inch) or 5XL (chest: 64 inch, length: 35 mm). Please check the chart before making a purchase.
The Verivery T-shirt can be bought from Redbubble and can be a very nice gift for yourself or someone who is a big fan of the boy group.
Available from Redbubble ▼
Check It Out