Taemin Press It T-shirt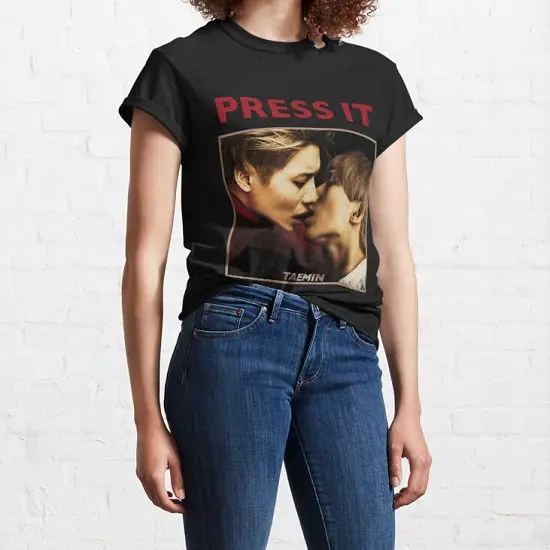 | | |
| --- | --- |
| Price | $21.49 |
| Type | Unofficial |
Available from Redbubble ▼
Check It Out
The T-shirt you're looking at is a high quality unofficial merchandise related to Taemin. It showcases a photo taken during the photoshoot for the debut full-length album of Taemin.
The first studio album of the vocalist titled Press It was released by SM Entertainment on February 23, 2016. it features 10 songs including the title track Press Your Number. It managed to top the Gaon Weekly Chart and reached number 2 on the Billboard's US World chart.
Aside from the picture, the Taemin T-shirt features the title of the album on front. The design is pretty nice. It is made of 5.3 oz solid fabric. It is either made of 100% cotton (all solid colors) or a combination of cotton and polyester (heather grey (90%/10%) and denim heather (50%/50%)). The item is very soft and will be very comfortable to wear.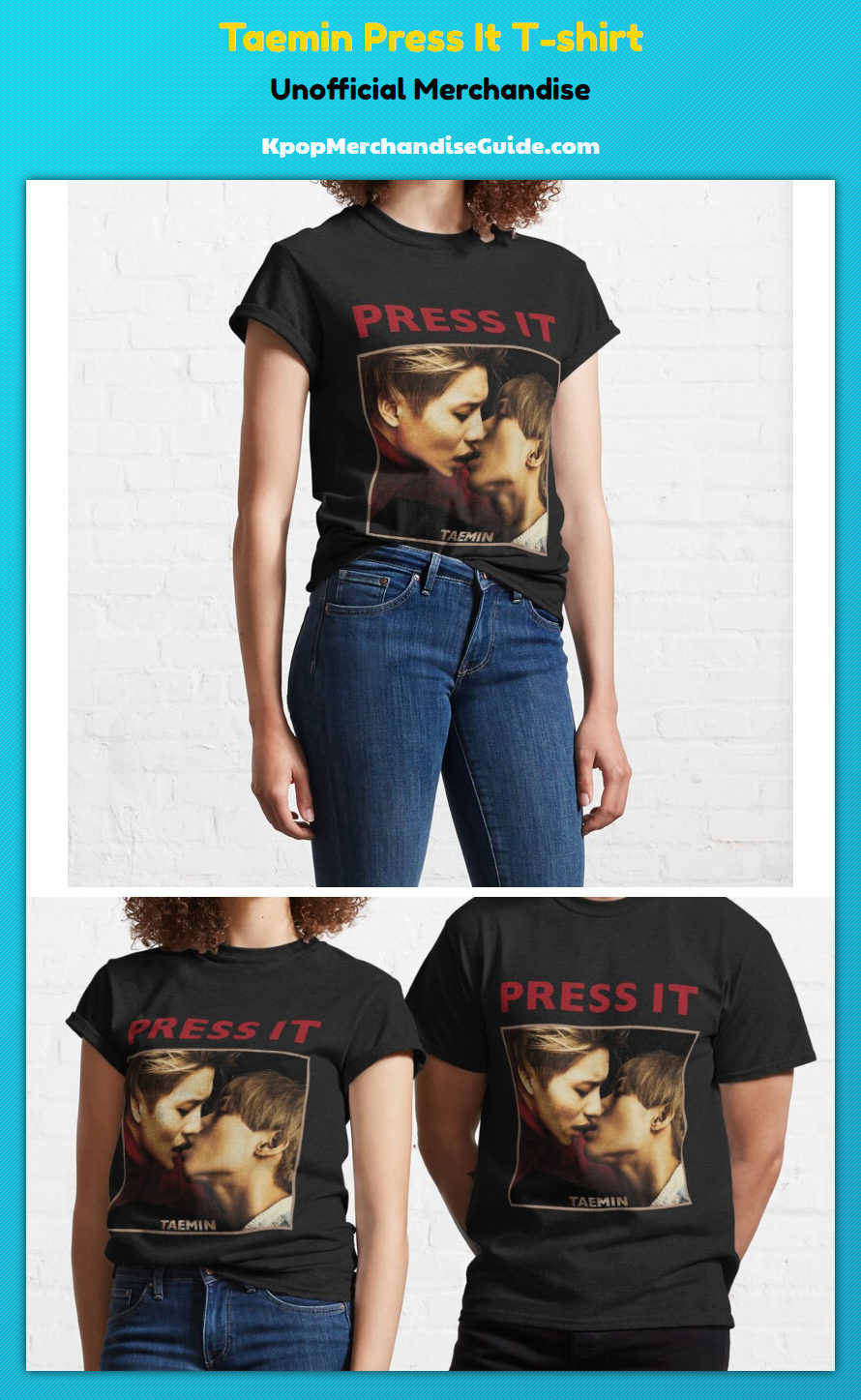 There are many colors to choose from. Beside heather grey and denim heather you can get black, white, navy, creme, blue, light blue, purple, brown red, dark red, gold, dark grey, green, army, and orange.
It also comes in many sizes so you can be sure you will find the size that will fit you perfectly. The measurements are S (chest: 36 inch, length: 28 inch), M (chest: 40 inch, length: 29 inch), L (chest: 44 inch, length: 30 inch), XL (chest: 48 inch, length: 31 inch), 2XL (chest: 52 inch, length: 32 inch), 3XL (chest: 56 inch, length: 33 inch), 4XL (chest: 60 inch, length: 34 inch), 5XL (chest: 64 inch, length: 35 mm).
You can get this piece of Taemin merchandise for a nice price from Redbubble.
Available from Redbubble ▼
Check It Out