ONF WM Ontact Live Polaroid Decoration Set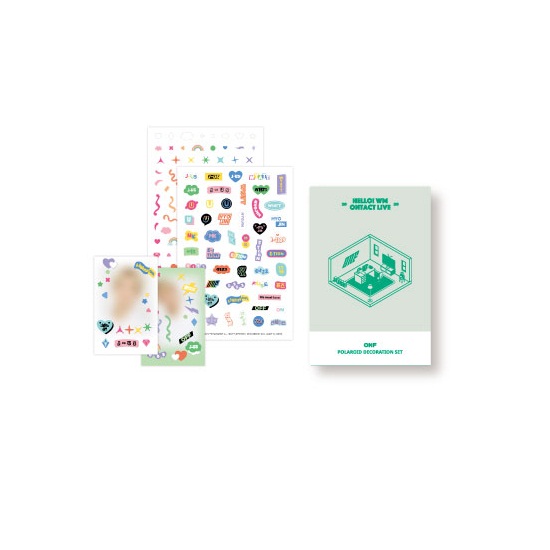 | | |
| --- | --- |
| Price | $29.99 |
| Type | Official |
Available From Ebay ▼
Check It Out
The set you're looking at was released as part of the merchandise prepared for the paid online concert Ontact featuring three groups of WM Entertainment including B1A4, Oh My Girl and ONF. The concert was held on September 4, 2020 and was broadcasted through the V Live app. It's currently available to watch for free.
The set consists of 30 different photo cards (5 per each member of ONF) and 2 sheets of stickers. The photo cards are of a standard size and measure 55 x 85 mm. The stickers are of a dimensions of 100 x 150 mm. Almost the same set was prepared for the fans of both Oh My Girl and B1A4.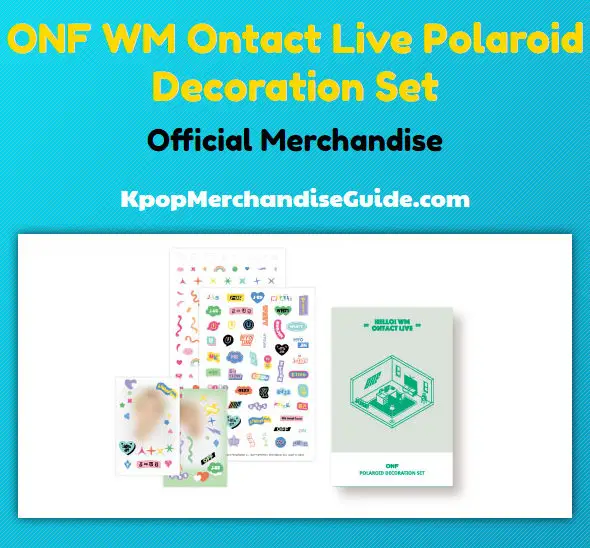 The decoration set was not the only piece of merchandise in the collection. The other were the official light sticks of all 3 groups (including the acrylic fanlight of ONF), a strap keyring for each of the groups, a portrait pin button with a photo of a face of each member of the 3 groups, and a set of 10 posters of a size of 297 x 420 mm. All are very creative and worth buying.
You can get this set for only $26.99 from a very reliable seller on Ebay. If you like the group it's definitely worth it.
Available From Ebay ▼
Check It Out