ONF Spin Off Grip Tok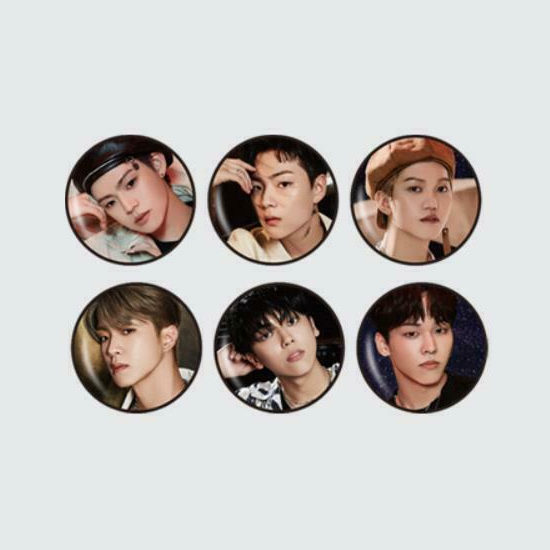 In conjunction with the release of the group's album Spin Off a collection of merchandise was prepared for the fans. This grip tok is a part of the collection. It measures 40 x 40 mm (similarly to the majority of other grip toks) and originally was priced at 12,000 KRW. It can be a very nice addition to your smartphone accessories if you are a fan of ONF. You should consider getting it.
There are 6 options to choose from, each with a photo of a single member of ONF - Hyojin, E-Tion, J-Us, Wyatt, MK and U. All come in a transparent package with a sticker of authenticity with a WM Entertainment logo.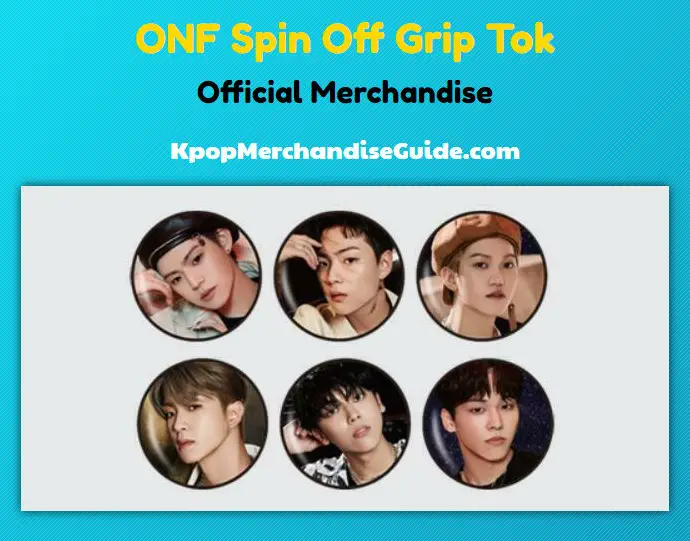 On August 10, 2020 the fifth extended play of ONF has been released. A series of 6 collectibles was prepared. The collection is composed of a grip tok (6 options as I mentioned before), an acrylic stands featuring a silhouette of a single member (170 x 63 x 5 mm), a set of 6 mini posters (297 x 420 mm) and a random group photo card chosen out of 2 options (85 x 55 mm), a set of 30 polaroid photos (5 per member of ONF), a black T-shirt, and a tumbler of a capacity of 800 ml (100 x 201 mm).
If you're interested in this ONF grip tok you can get it for a very affordable price.
Available From Ebay ▼
Check It Out
Or Yesasia ▼
Check It Out