Oh My Girl Nonstop Polaroid Set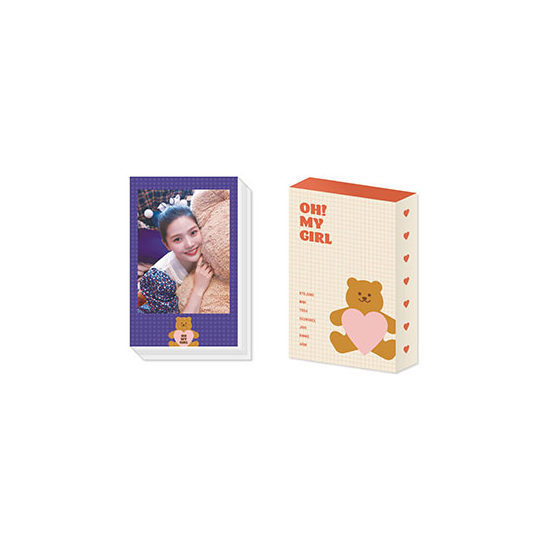 | | |
| --- | --- |
| Price | $20.99 |
| Type | Official |
Available From Ebay ▼
Check It Out
This set of polaroid photo cards came out as part of the collection released for the EP Nonstop of Oh My Girl. Nonstop is the seventh mini album of the group that had its premiere on April 27, 2020 under WM Entertainment. There are some nice pieces of music featured on the release. It consists of 5 songs including the title track of the same name as the album.
The set consists of 28 photo cards of a standard size of 55 x 85 mm (4 sheets per each member of Oh My Girl). It comes in a cardboard box with a drawing of a teddy bear and a heart. This is the official collectible from WM Entertainment manufactured by 101X.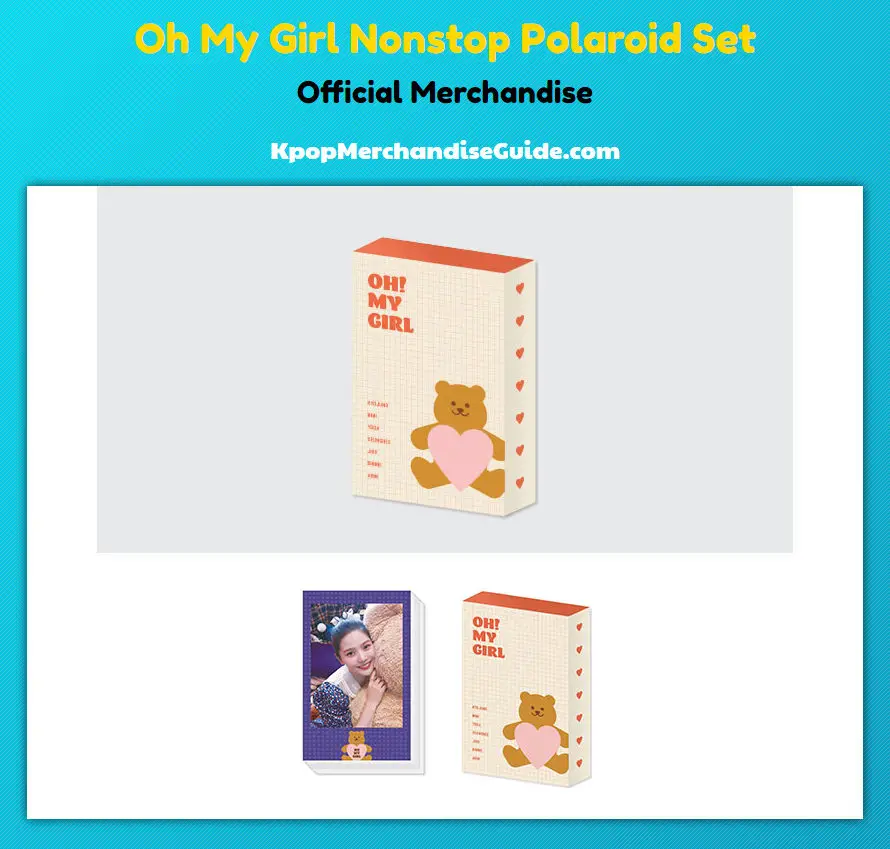 It was not the only item released for Nonstop. The other were a paper frame set, an acrylic keyring featuring one of the members as a cartoon character (54 x 47 mm), a set of 6 sheets of stickers (75 x 75 mm), and a mirror grip tok with a picture of a single member of Oh My Girl (40 x 40 mm). The frame set is composed of a paper frame (182 x 132 mm) and 17 4x6 photos of a size of 152 x 102 mm (2 photos of each member plus 1 group photo).
The polaroid photo cards set is available from Ebay from a very reliable seller. It was initially priced at 13,000 KRW but you can get it for $32.99. If you are a fan of the girl group it's definitely worth it.
Available From Ebay ▼
Check It Out