Jay Park Stickers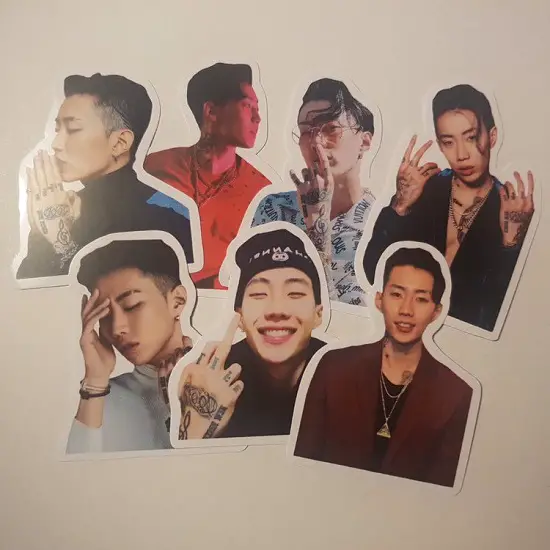 | | |
| --- | --- |
| Price | $5.35 |
| Type | Unofficial |
Available from Etsy ▼
Check It Out
If you're looking for some cool Jay Park stickers to decorated your belongings you should definitely consider purchasing this set of 7 different stickers featuring the vocalist from AOMG label. These will be perfect for notebooks, laptops and even the surface of your wall. This is a fan made product by a seller named KpopWorkshop. The set was made with a professional printer and a high quality glossy sticker paper. It is carefully packaged so it could get to your destination undamaged.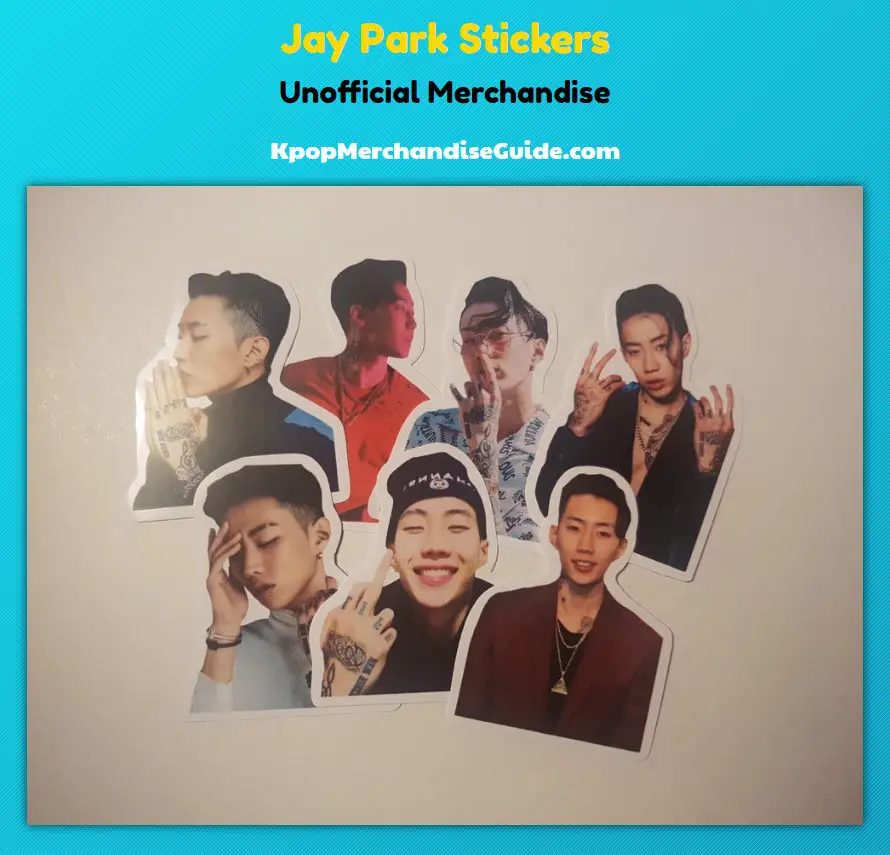 This is one of many sets of stickers created by fans for their favourite KPop artists. This is a perfect item for those who don't necessarily want to spend too much money for the official merchandise that are being released by the companies managing the artists. It is very affordable so you don't have to spend too much. And if you prefer the official items you can always try to get those which were available as part of a bigger collection of goods prepared for events such as fan meetings, concert tours and other. Jay Park already released several sets of stickers for his personal concerts as well as for the tours of his labelmates from AOMG. The first set contains 4 different pieces - two logos of AOMG and two logos of the tour Follow The Movement that began in 2017 at the Olympic Hall in Seoul. The set came in a transparent package with title of the tour on it. The second one was included in collection of goods for the South Korean concert of Jay Park that took place at Blue Square iMarket Hall in Seoul over two days on January 20 and 21, 2018. The package contained 6 stickers featuring the name of the soloist and the logo of the label he created in blue, yellow, red and green color. At the first solo world tour of Jay that began at the at the Olympic Hall in Seoul on July 6 and 7, 2019. During the tour titled Sexy 4Eva the fans had an opportunity to become the owner of two sets of a colorful stickers. Both contained a total of 8 pieces. The first variant was composed of stickers with many fancy graphic designs incorporating elements such as Anime drawings and Chinese letters. The second one - more traditional - featured multiple logos, the label name and the name of the artist. Both sets came in a transparent packages with the title of the tour written respectively in blue and in red.
The first solo tour of Jay Park was also composed of other collectibles including three versions of a T-shirt, a long sleeve T-shirt, two key chains, a folding fan and a coaster that looks like a LP vinyl record.
And if you like this pack of stickers you can check it out on Etsy. It costs only $5.30 so it is not expensive. I'm pretty sure you will be pleased with your buy.
Available from Etsy ▼
Check It Out