Jay Park Sexy 4Eva T-shirt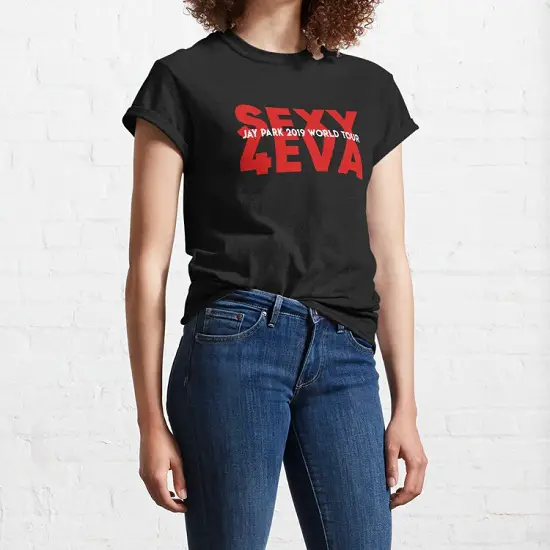 | | |
| --- | --- |
| Price | $23.01 |
| Type | Unofficial |
Available from Redbubble ▼
Check It Out
If you're looking for some high quality Jay Park merchandise this T-shirt will be right up your alley. It features the logo of 2019 world tour titled Sexy 4Eva, during which the soloist visited 32 cities on 4 different continents: Singapore, Hong Kong, Tokyo, Osaka, Bangkok, Manila, Kuala Lumpur and Taipei in Asia, Helsinki, London, Madrid, Paris, Berlin, Amsterdam and Moscow in Europe, Los Angeles, San Francisco, Calgary, Vancouver, Toronto, New York City, Miami, Atlanta, Dallas, Minneapolis, Chicago, Honolulu and Seattle in North America, Auckland, Sydney and Melbourne in Oceania. The tour was named after one of the tracks on Jay's mini album Ask Bout Me, which was one of his biggest successes.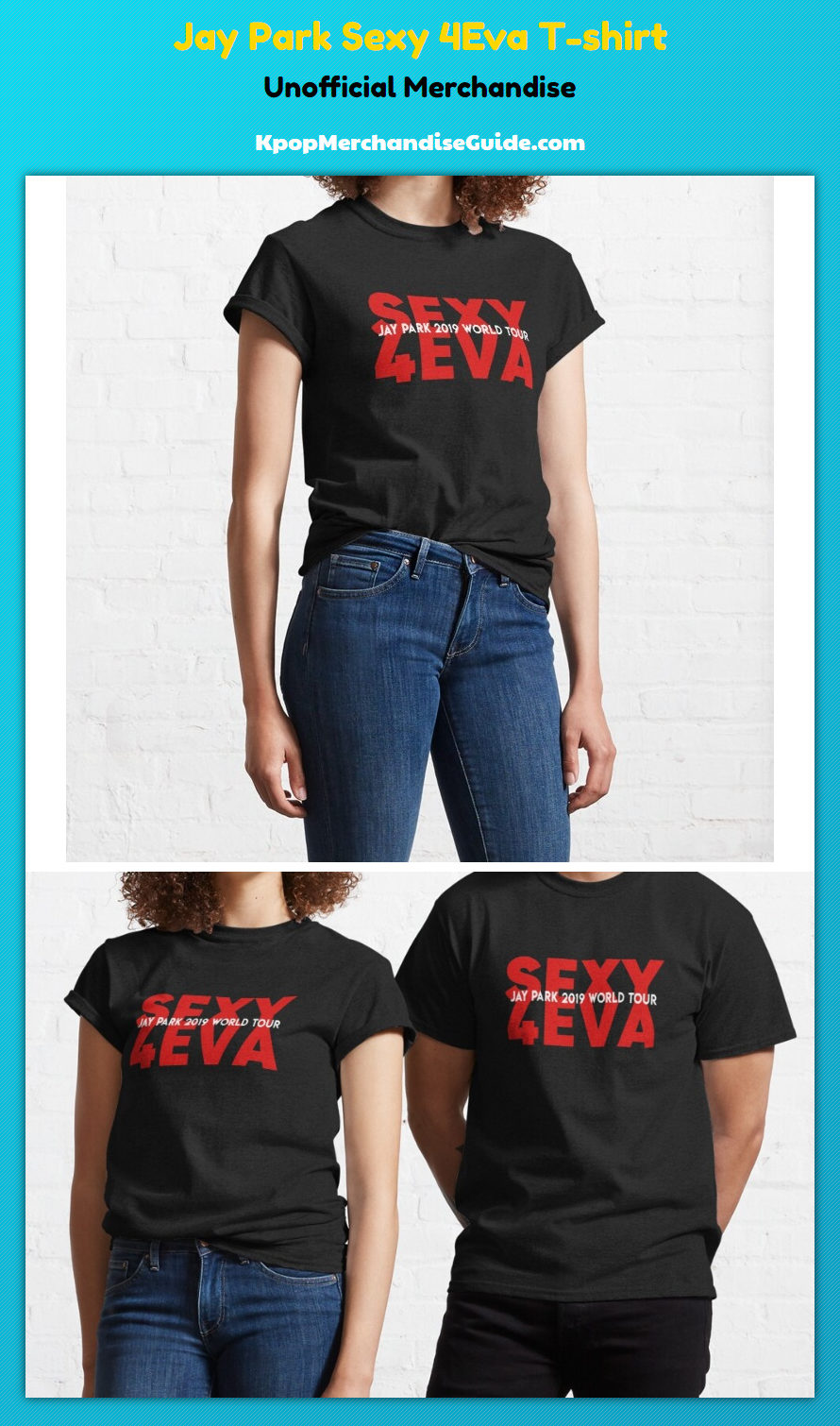 The T-shirt is available in many different colors, so you can choose what you prefer the most. You can get one of 17 colors - black, white, gold, purple, blue, light blue, grey, dark grey, denim, navy, green, orange, red, dark red, creme, brown and army. You can also get a size that matches you from a range starting with S and ending with 5XL. Here's the measurements: S (chest: 36 inch, length: 28 inch), M (chest: 40 inch, length: 29 inch), L (chest: 44 inch, length: 30 inch), XL (chest: 48 inch, length: 31 inch), 2XL (chest: 52 inch, length: 32 inch), 3XL (chest: 56 inch, length: 33 inch), 4XL (chest: 60 inch, length: 34 inch) or 5XL (chest: 64 inch, length: 35 mm).
You can get this unofficial Jay Park T-shirt for a nice price from Redbubble. You definitely won't be disappointed.
Available from Redbubble ▼
Check It Out