Jay Park Sexy 4Eva Cartoon T-shirt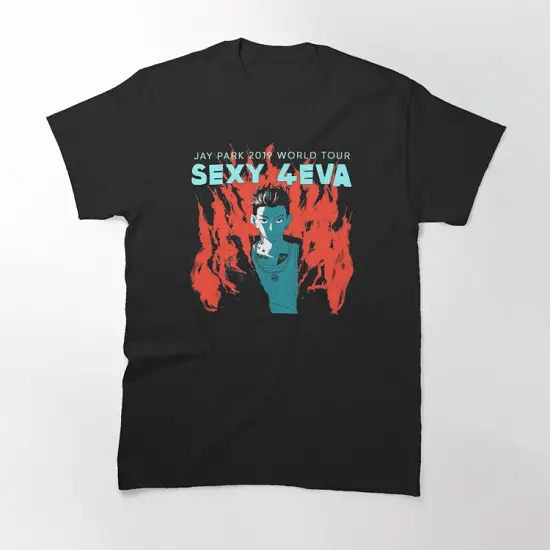 | | |
| --- | --- |
| Price | $24.99 |
| Type | Unofficial |
Available from Redbubble ▼
Check It Out
The Jay Park T-shirt you're looking at is another item featuring the promotional graphic prepared for the 2019 tour of the artist titled Sexy 4Eva.
The tour began with 2 concerts that took place at the Olympic Hall in Seoul on July 6 and 7, 2019. Jay Park ultimately performed in 32 cities on 4 different continents. Although this is not an official piece of merchandise you will definitely pleased with the high quality of the item.
The T-shirt showcases a cartoon character depicting the soloist on a black background composed of red flames. On the top you will spot the title of the world tour written in light blue. The design will look great on any background including lighter and darker colors. You can be sure the effect will be perfect.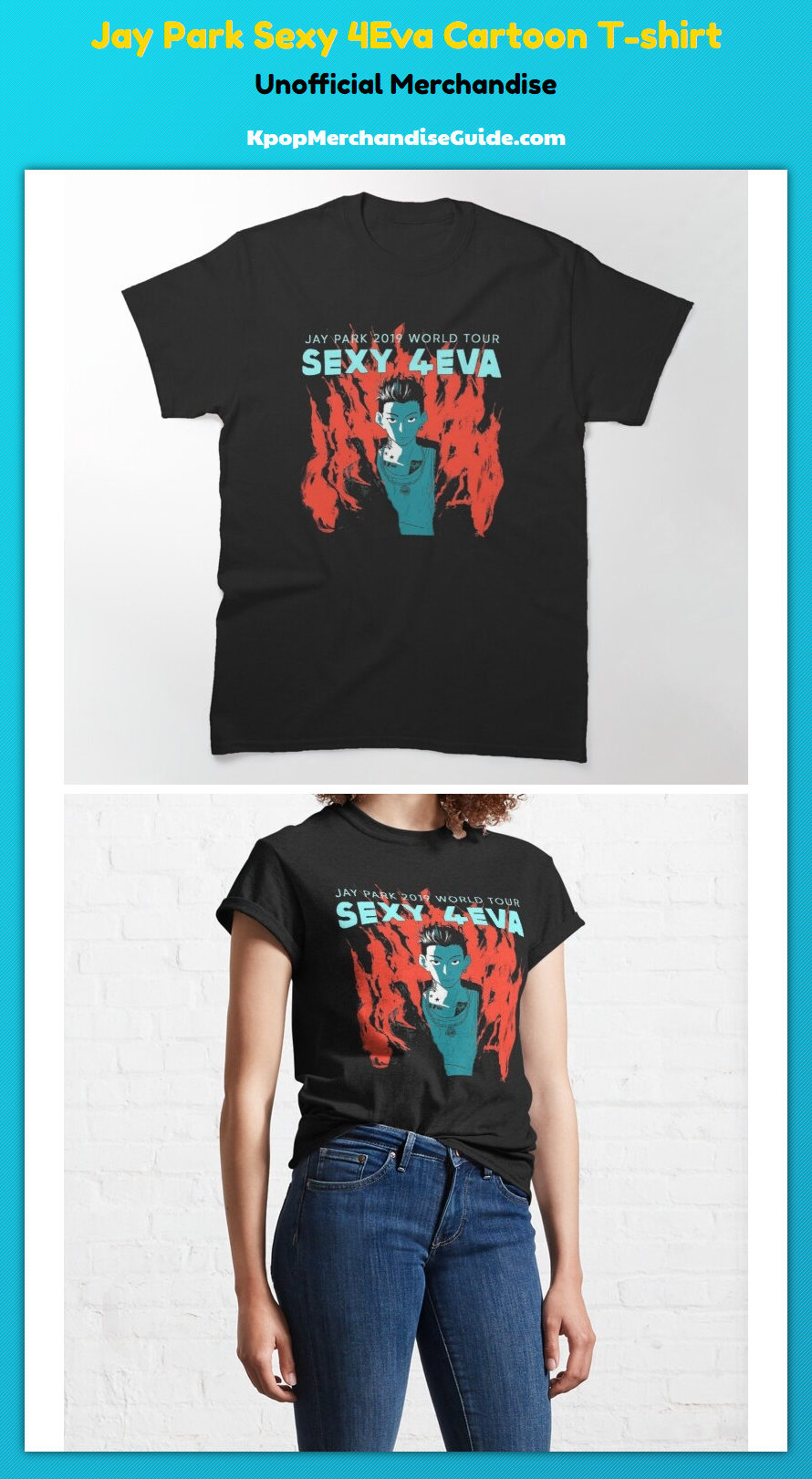 There are plenty of tones to choose from - you can get one of 18 different colors: black, white, light blue, blue, dark blue, charcoal heather, heather grey, red, light grey, dark grey, eggplant, dark red, army, orange, green, creme, gold and brown.
The product is made of a very durable fabric made of 100% cotton (all solid colors) or a combination of cotton and polyester (heather grey and charcoal heather).
You can get one of 6 sizes, from S to 3XL. Here are the measurements: S (chest: 36 inch, length: 28 inch), M (chest: 40 inch, length: 29 inch), L (chest: 44 inch, length: 30 inch), XL (chest: 48 inch, length: 31 inch), 2XL (chest: 52 inch, length: 32 inch), 3XL (chest: 56 inch, length: 33 inch).
You can get this Jay Park T-shirt for a very good price from Redbubble.
Available from Redbubble ▼
Check It Out