GWSN The Park In The Night Light Stick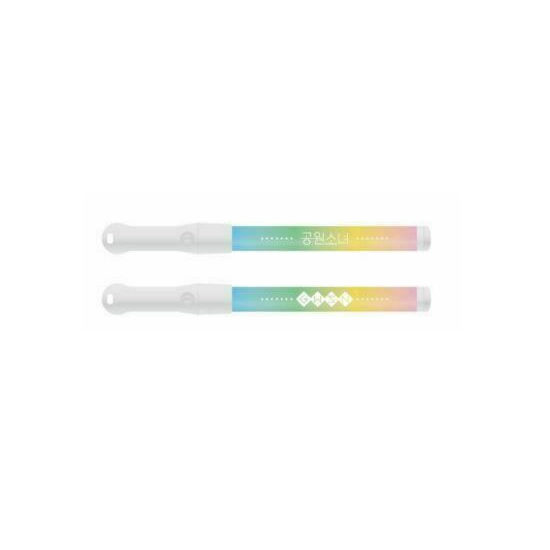 This official GWSN light stick, or rather penlight, was released as part of the merchandise for the premiere of their extended play The Park in the Night: Part Two. It was the second mini album of the girl group that came out under Kiwi Pop on March 13, 2019. It features 7 songs including Pinky Star (RUN) serving as the lead single. All of them are worth listening to.
The penlight measures 240 x 23 mm and features the group's name in English on one side and in Korean on the other. It has a white handle and a rainbow colored extension. It comes in a transparent plastic pouch which can be opened and closed with a zipper.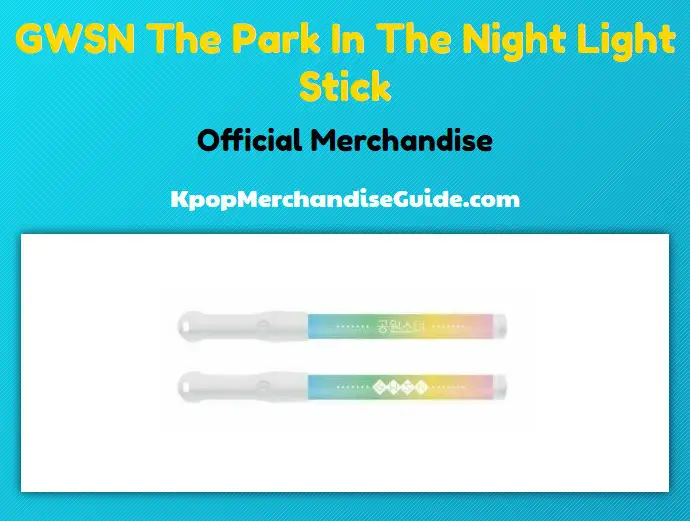 As I mentioned before this was not the only piece of merchandise prepared for the album. Aside from this GWSN light stick the official slogan listing the names of all members including Seoryoung, Seokyoung, Anne, Minju, Lena, Miya and SoSo, a set of 8 posters (1 group and 7 solo sheets) of a size of 420 x 300 mm with a sheet of stickers, a blue blankets with pictures of all members (1400 x 1000 mm), a square badge (30 x 30 mm), and finally a smart pop that will be a perfect accessory for your smartphone (39 x 39 mm).
You can get this official light stick from a very reliable second hand seller from Ebay. The price is very affordable. If you are a fan of GWSN it's definitely worth it.
Available From Ebay ▼
Check It Out
Or Yesasia ▼
Check It Out