Taemin SuperM Logo Hoodie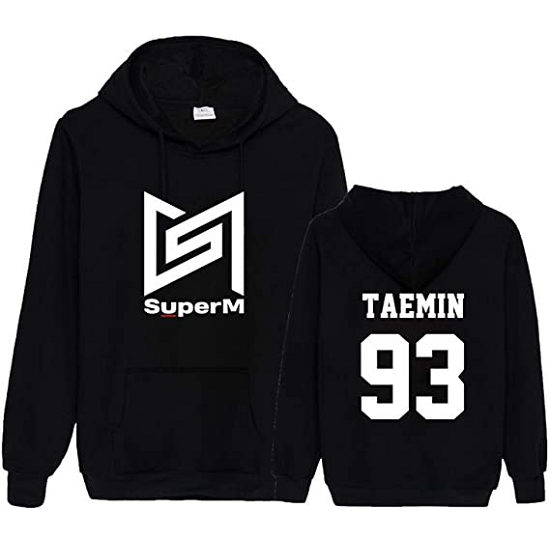 | | |
| --- | --- |
| Price | $10.85-$16.34 |
| Type | Unofficial |
Available from Amazon ▼
Check It Out
If you are a fan of Taemin and a fan of SuperM this item will be perfect for you. You can get it from a seller on Amazon.
The hoodie showcases the logo of the group from SM Entertainment on front, and Taemin's name on the back, alongside the corresponding number. The number is the year of birth of the vocalist.
The piece of apparel has a hood with the drawstrings, and a big pouch pocket on front. It is made of polyester (70%) and spandex (30%). It will be very comfortable to wear and easy to wash by hand and by washing machine. It is a very well made item.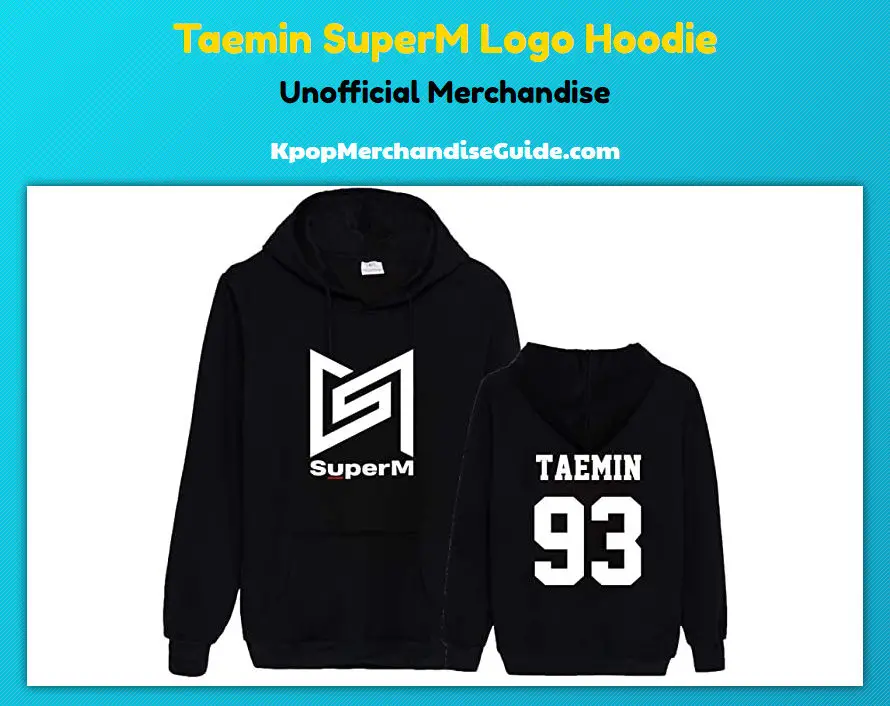 There are many sizes to choose from, ranging from 2XS to 4XL. The details about the measurements are here: 2XS (length: 63 cm/ 24.8 inch, bust: 86 cm/ 33.8 inch), XS (length: 65 cm/ 25.6 inch, bust: 92 cm/ 36.2 inch), S (length: 67 cm/ 26.4 inch, bust: 98 cm/ 38.6 inch), M (length: 70 cm/ 27.6 inch, bust: 104 cm/ 40.9 inch), L (length: 73 cm/ 28.7 inch, bust: 110 cm/ 43.3 inch), XL (length: 76 cm/ 29.9 inch, bust: 116 cm/ 45.7 inch), 2XL (length: 79 cm/ 31.1 inch, bust: 122 cm/ 48.0 inch), 3XL (length: 81 cm/ 31.9 inch, bust: 128 cm/ 50.4 inch), 4XL (length: 83 cm/ 32.7 inch, bust: 134 cm/ 52.8 inch).
Other members of SuperM are also available, including Baekhyun, Taeyong, Mark, Kai, Lucas and Ten. You can get the hoodie for a price between $10.85 - $19.88 depending on the size you will choose.
Available from Amazon ▼
Check It Out