Rocket Punch 1st Fanmeeting Punch Time Slogan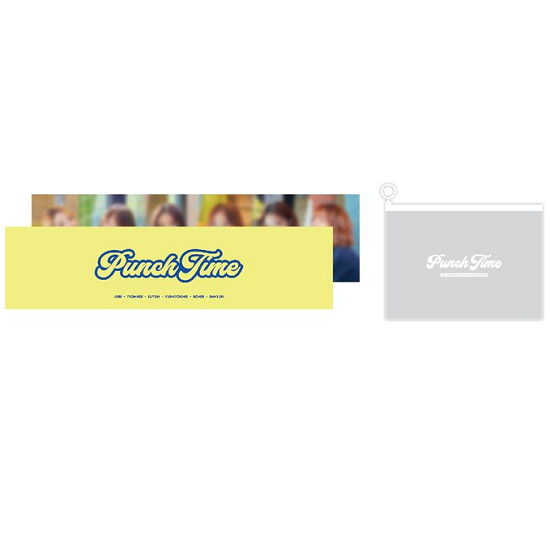 | | |
| --- | --- |
| Price | $20.99 |
| Type | Official |
Available From Ebay ▼
Check It Out
If you are a fan of Rocket Punch and you would like to support the girl group you can get this photo slogan. It was released as part of a collection of merchandise prepared for the first fanmeeting titled Punch Time. The members met with their fans on October 26, 2019 in Seoul at the BlueSquare I-Market Hall.
The Rocket Punch slogan features photos of all members on one side and the list of their names alongside the title of the fanmeeting on a yellow background on the other. The slogan measures 800 x 200 mm and comes in a plastic bag with a closure. On the back you can spot the same logo as on the slogan itself. It was very nicely designed.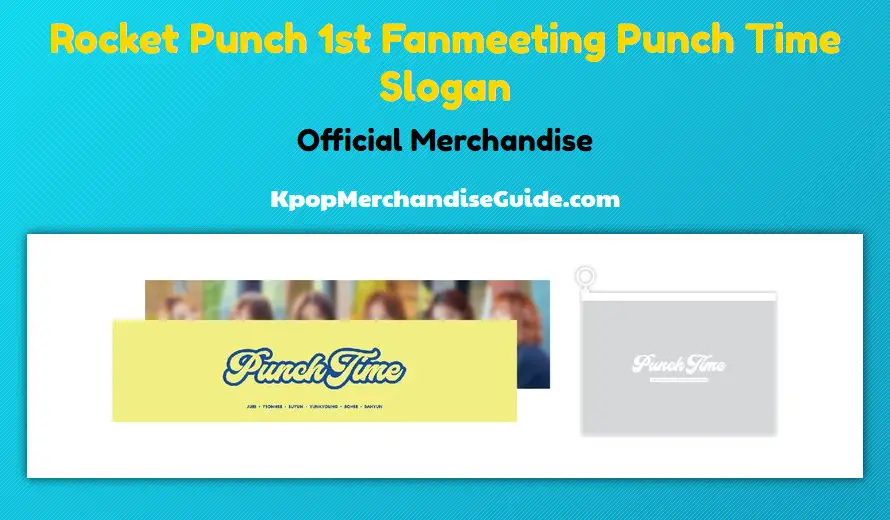 It was originally available for a price of 15,000 KRW. You can get it from a second hand seller on Ebay for $20.99.
If you like this item you will probably be interested in other products released with the collection. You can also get an acrylic light stick (140 x 225 mm), a set of 8 posters of a size of 610 x 450 mm, and a set of 40 different photo cards which comes in a yellow box. There are 4 group and 6 sheets per each member. They measure 54 x 86 mm.
The slogan and all other pieces of merchandise were manufactured by Copan Global. The company is known for the light sticks they produce, and the goods they provide for different events such as fanmeetings, concerts and showcases.
Available From Ebay ▼
Check It Out