Rocket Punch 1st Fanmeeting Punch Time Poster Set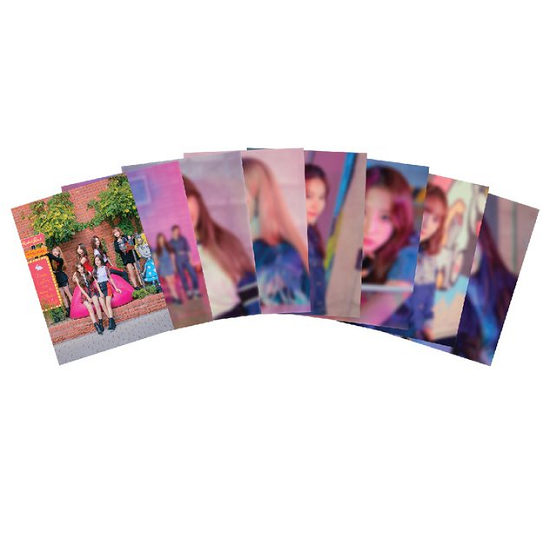 | | |
| --- | --- |
| Price | $20.99 |
| Type | Official |
Available From Ebay ▼
Check It Out
This set of Rocket Punch posters was released as part of the merchandise collection prepared for the first fanmeeting of the group titled Punch Time. The event was held on October 26, 2019 at the BlueSquare I-Market Hall in Seoul. The set was offered to the fans as part of 4 different items. All of them are a valuable pieces of goods, especially if you are a fan of the group.
The poster set consists of 8 different sheets of a dimension of 610 x 450 mm. There are 2 group sheets and 6 individual member sheets. All come in a sturdy tube with a sticker featuring the logo of Rocket Punch.
This is an official collectible from Woolim Entertainment. The sticker of authenticity on the package ensures this is a genuine product.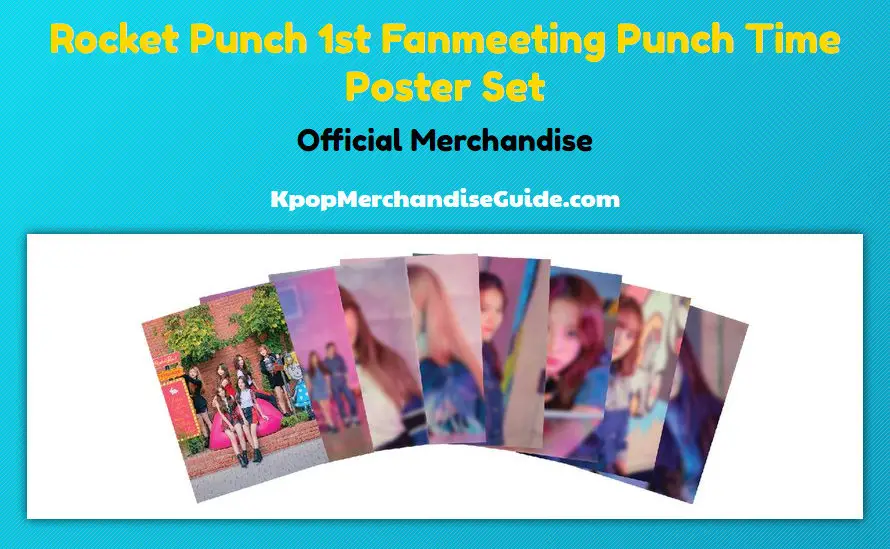 The other items included in the Punch Time collection were the official acrylic light stick (140 x 225 mm), the official slogan (800 x 200 mm), and a set of 40 photo cards of a size of 54 x 86 mm. All these merchandise were manufactured by Copan Global company, which is known for the goods they prepare for other KPop groups like GOT7, Day6, Seventeen, Twice or Monsta X.
You can get this Rocket Punch poster set for a good price from a very reliable seller on Ebay.
Available From Ebay ▼
Check It Out