NU'EST Segno Concert DVD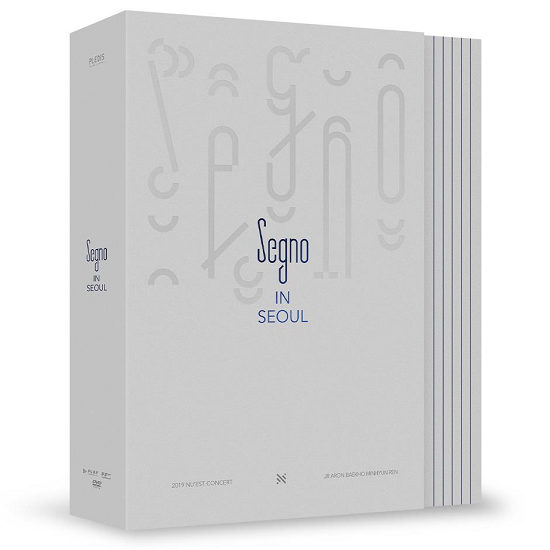 The DVD features the first concert of NU'EST since Minhyun rejoined the group after Wanna One's disbandment. The event titled Segno took place at the KSPO Dome in Seoul and was held over three days between April 12 and April 14, 2019.
The Segno concert was recorded and released on DVD on October 1, 2019 under Pledis Entertainment and Play Company Corp. It was manufactured in South Korea distributed by F.F Company.
The package measures 155.5 x 211 x 33.5 mm. Inside the sleeve case you will find 2 DVD disks in a separate compartment (150 x 205 mm), a photobook showcasing all members of NU'EST including JR, Aron, Baekho, Minhyun and Ren, a single folded poster featuring a random member (200 x 450 mm), and finally 1 group postcard.

The first DVD disk contains the first part of the Segno concert, while the second one contains the second part of the concert and additional video content including a poster making film, band practices, VCR making film, runthrough and D-day making films. There are a total number of 229 minutes of content available. It is extremely entertaining to watch. The photobook measures 150 x 205 mm and has 156 pages.
You can purchase the Segno DVD for a very affordable price considering it is the official product from Pledis.
A Blu-ray edition is also available. So if you prefer to see NU'EST in a higher quality you can try to get it.
Available From Ebay ▼
Check It Out
Or Amazon ▼
Check It Out
Or Yesasia ▼
Check It Out