NU'EST Happily Ever After T-shirt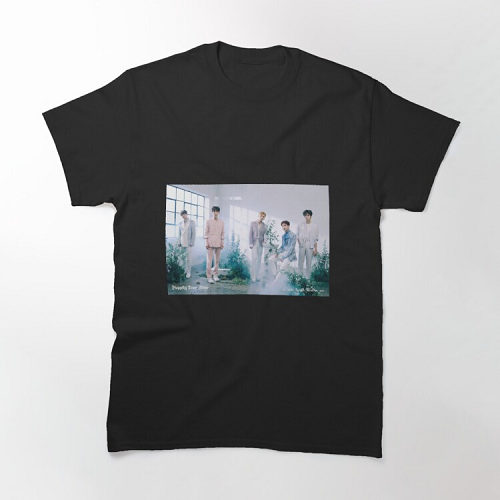 | | |
| --- | --- |
| Price | $21.94 |
| Type | Unofficial |
Available from Redbubble ▼
Check It Out
This unofficial NU'EST T-shirt will be a perfect gift if you want to prepare something nice to your friend or a family member who happens to be a big fan of the group.
The T-shirt features the promotional photo from the group's album Happily Ever After. It is their sixth extended play, that was released under Pledis Entertainment on April 29, 2019. On the CD you will find 7 songs including the singles Universe and Bet Bet. The EP is the first release of the group that features Minhyun after his activities with Wanna One ended earlier that year.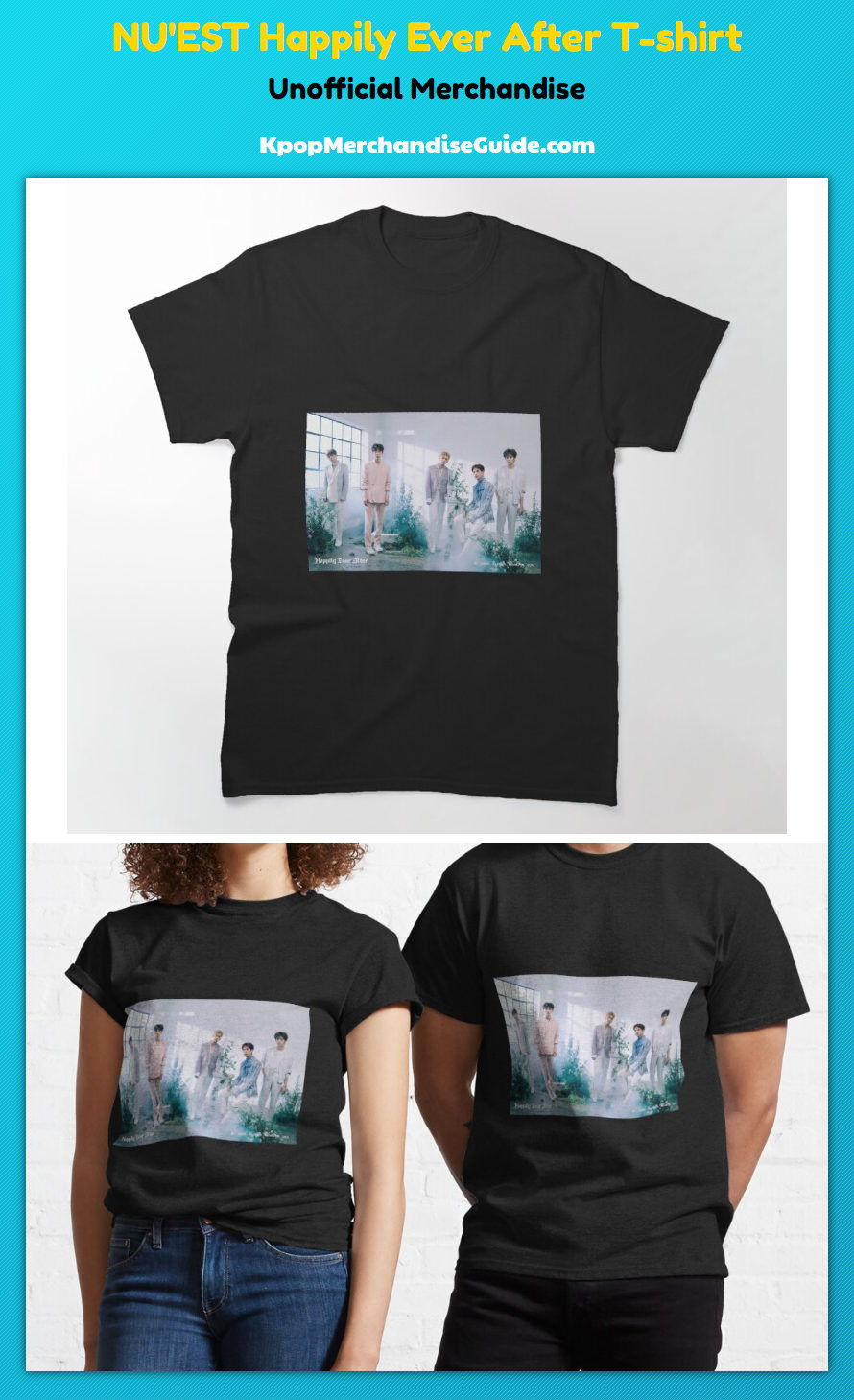 The picture showcases all members of NU'EST - Minhyun, Baekho, JR, Aron and Ren. On the bottom you will spot the words "Happily Ever After" and a list of all members.
The T-shirt is made of either pure cotton or a combination between cotton and polyester. There are many colors to choose from. You can get it in these tones: black, white, navy, blue, light blue, army, creme, gold, purple, orange, denim, red, dark red, green, grey, dark grey and brown. The variety of choices will make your shopping a lot of easier.
The variety of sizes will make your shopping a very pleasant experience. You will definitely find something that will fit you perfectly. Here are the measurements: S (chest: 36 inch, length: 28 inch), M (chest: 40 inch, length: 29 inch), L (chest: 44 inch, length: 30 inch), XL (chest: 48 inch, length: 31 inch), 2XL (chest: 52 inch, length: 32 inch), 3XL (chest: 56 inch, length: 33 inch), 4XL (chest: 60 inch, length: 34 inch) or 5XL (chest: 64 inch, length: 35 mm).
You can get this NU'EST T-shirt from Redbubble for a very good price.
Available from Redbubble ▼
Check It Out