KPop Polaroid Lomo Cards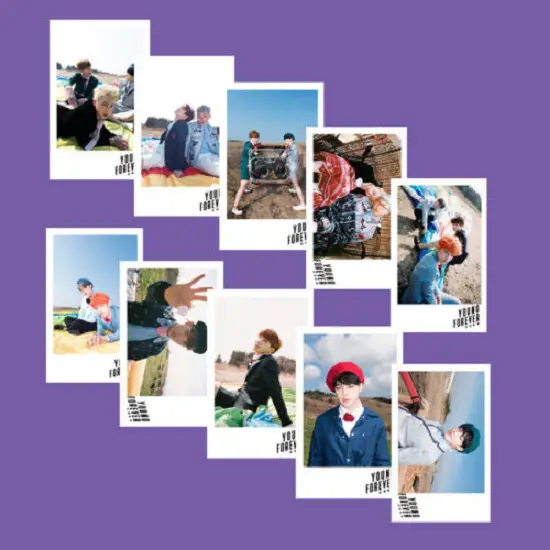 | | |
| --- | --- |
| Price | $1.95 |
| Type | Unofficial |
Available From Ebay ▼
Check It Out
If you collect photocards related to your favourite members or even the whole groups you should definitely consider getting one of the sets from this post. Each of them consists of 30 pieces that measure 85 x 58 mm which is a size of a typical Poker card. It is a little bigger than a standard size of 85 x 55 mm which you can find in practically every released album nowadays.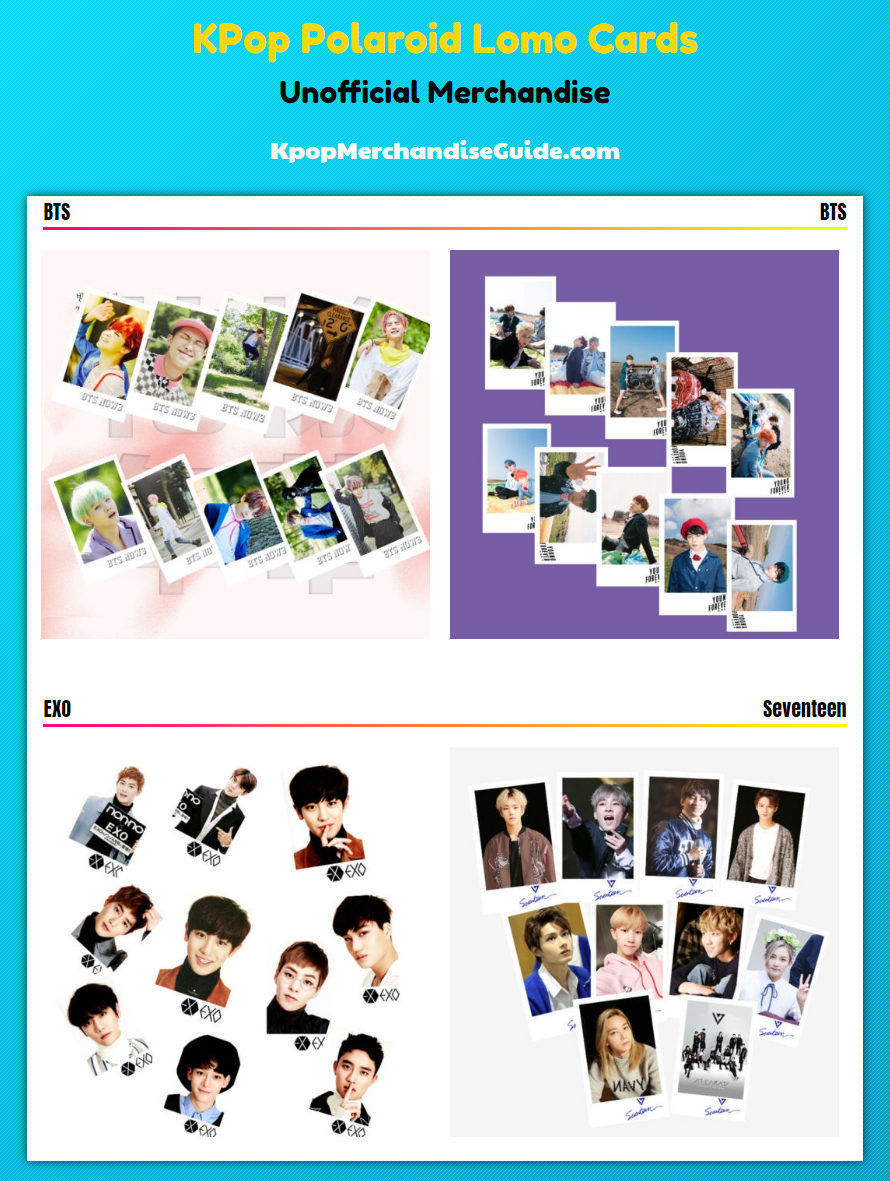 In each set you will find photos that feature the members of the chosen group. On each card you will find at the bottom a place for your message or a short comment and the logo of a group. There are 21 options to choose from so if you are a fan of any of the boy and girl bands you will certainly find something for you. There are three sets of EXO cards of which one is related to the first sub-unit Exo-CBX that debuted in 2016 and that consists of Chen, Baekhyun and Xiumin. Of course other members Suho, Lay, Chanyeol, D.O, Kai and Sehun are also included. One of the packs contains the pictures taken during the photoshoot for the group's photobook Dear Happiness in Fiji. Next we have four sets related to BTS, their first compilation album The Most Beautiful Moment in Life: Young Forever released on May 2, 2016 and the fourth mini album The Most Beautiful Moment in Life, Pt. 2 that came out the year before in 2015. One of the sets is devoted to the 2016 Summer Package in Dubai. The cards feature all members of Bangtan Boys - RM, J-Hope, Suga, Jimin, Jin, V and Jungkook. Next there's a set of photos of Astro that were taken for the promotional photoshoot for their second extended play Summer Vibes that was released by Fantagio Music on July 1, 2016. Another related to their next EP that came out in November that year titled Autumn Story is also available as the choosing option. Three versions were prepared for two sub-units of NCT - NCT U and NCT 127. Additionally there is a whole set devoted to a debut single The First of NCT Dream. The other sets are devoted to Seventeen including Jeonghan, Jun, Joshua, S.Coups, Wonwoo, Hoshi, DK, Woozi, Seungkwan, Mingyu, The8, Dino and Vernon, Monsta X including Wonho, Shownu, Kihyun, Minhyuk, Hyungwon, I.M and Jooheon, Red Velvet - Seulgi, Irene, Joy, Wendy and Yeri, Blackpink - Jisoo, Rose, Jennie and Lisa, Twice - Jihyo, Nayeon, Momo, Jeongyeon, Sana, Mina, Chaeyoung, Dahyun and Tzuyu, Block B including B-Bomb, Jaehyo, Taeil, Zico, U-Kwon, P.O and Park Kyung. The last one you can choose is a set of Pentagon and its members Hui, Jinho, Hongseok, Yeo One, Shinwon, Yan An, Kino, Yuto and Wooseok.
The price range from $1.92 to $4.72 according to the set you're interested in. That means it is indeed not so expensive. You can get one from a longtime member of Ebay that sells merchandise related to South Korean music. I'm pretty sure you will be happy with the purchase.
Available From Ebay ▼
Check It Out