GFriend 1st Photobook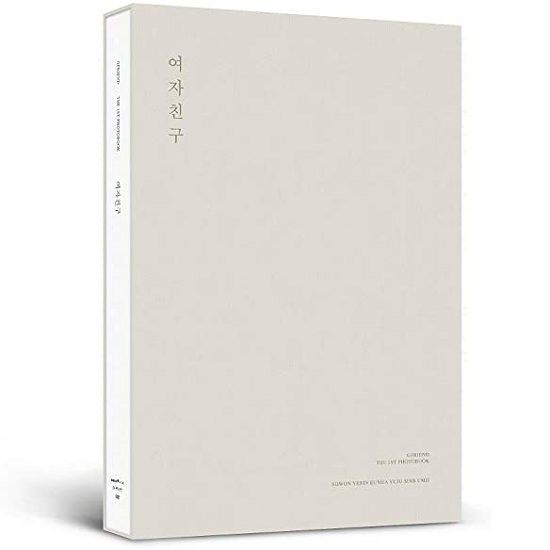 The first GFriend photobook titled after the name of the girl group was released on April 25, 2019, after it was available for pre-order since April 12. The photobook is a perfect gift for anyone who is a fan of the members.
The item is of a dimensions of 185 x 266.5 x 22 mm and comes with an outer sleeve. Inside the sleeve you will find the photobook containing 188 pages of beautiful pictures of all members of GFriend including Yuju, SinB, Sowon, Yerin, Eunha and Umji (185 x 260 mm), a DVD disk with approximately 65 minutes of video content, 1 group postcard (150 x 100 mm), 1 photo card of a size of 54 x 86 mm randomly chosen out of 6 variants. The region code of the DVD is 1 and 3. English, Korean and Chinese subtitles are included. You can watch it also on your PC, without caring much about the region.

Two additional items were added only for the fans in Japan - a set of 3 unit (two members of GFriend per sheet) photo cards (86 x 54 mm), and 1 poster that measures 490 x 340 featuring a random member of the group.
This is the official product from Source Music and Play Company Corp. It was manufactured in South Korea and distributed by Genie Music.
Available From Ebay ▼
Check It Out
Or Amazon ▼
Check It Out
Or Yesasia ▼
Check It Out